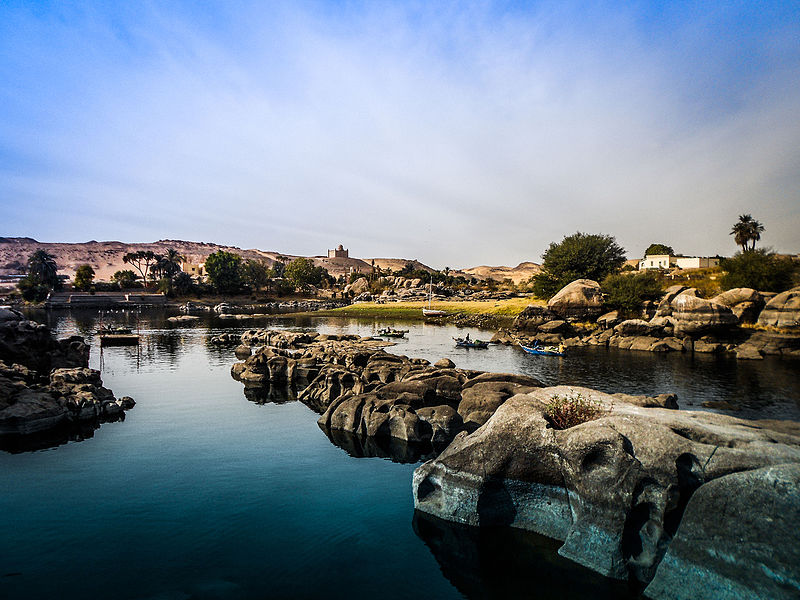 Upper Egypt's Aswan has been named one of the ten cities that showed "exemplary progress and commitment to promote education and lifelong learning at the local level" by the UNESCO Institute for Lifelong Learning (UIL).
UIL's coordinator in Aswan, Mervat al-Samman, believes that Aswan enhanced its educational system by merging gardening and water-conservation programmes into its schooling system. The southern city has also expanded its entrepreneurial opportunities giving access to a larger segment of locals living in Aswan governorate.
The cities along side Aswan were Chengdu, China, Heraklion, Greece, Ibadan, Nigeria, Medellín, Colombia, Melitopol, Ukraine, Petaling Jaya, Malaysia, Santiago, Mexico, Seodaemun-gu, Republic of Korea, and Sønderborg, Denmark.
Although these cities have their individual social, political, economic and environmental conditions contributing to their varying starting points, UNESCO Learning City Award emphasized that the 2019 winners "have initiated innovative and target-specific policies and programmes that provide fruitful opportunities for their communities to benefit from lifelong learning."
The cities also include Malaysia's Petaling Jaya, China's Chengdu, Greece's Heraklion, Nigeria's Ibadan, Ukraine's Melitopol, Mexico's Santiago, South Korea's Seodaemun-gu, and Denmark's Sonderborg.
This year's awards ceremony will be held at the International Conference on Learning Cities in Colombia's Medellin, one of the ten winning cities.
The UNESCO Learning City Award highlights good practices in cities that are introducing "quality education" alongside "lifelong learning opportunities" for all its local citizens.
This award is a biennial celebration granted to cities in each of the five UNESCO regions that significantly enhanced its learning experience guided by the UNESCO Global Network of Learning Cities guiding documents.
Aswan was also named the African Youths capital by Egypt's President Abdel Fattah El-Sisi during the World Youth Forum closing ceremony last November after Egypt announced the chair for the African Union for the year 2019.
---
Subscribe to our newsletter
---