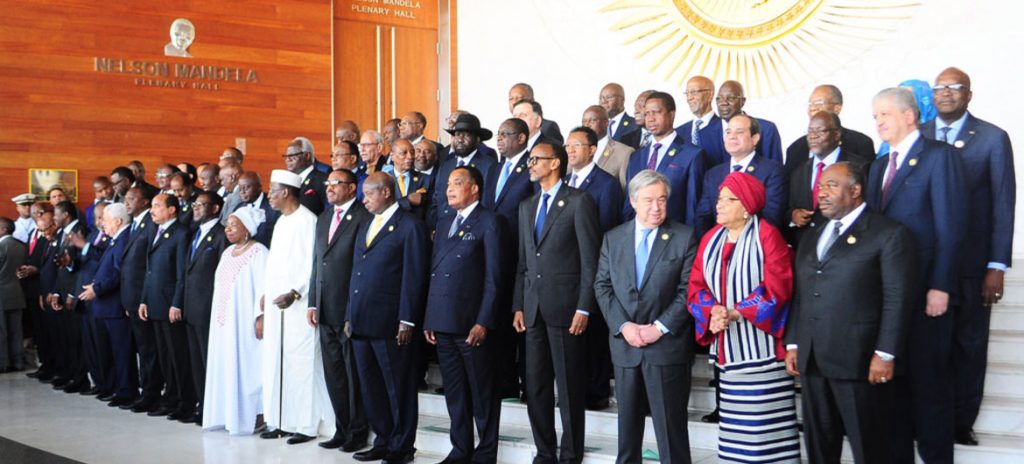 For the first time since its foundation in 2002, Egypt has taken over the presidency of the African Union on Sunday.
The position of chairmanship, assumed by Egyptian President Abdel Fattah Al Sisi from Rwandan President Paul Kagame, was granted at the opening ceremony of the 32nd African Summit which took place in Ethiopia's Addis Ababa.
The Sunday summit was inaugurated with the theme being "Year of Refugees, Returnees and Internally Displaced People."
Dire economies of some African states, as well as reported political instability and insecurity, forced displacements, illegal migratory routes and human trafficking have been noted in the last years. Hence, this year's theme is aimed at tackling this issue as well as several topics of sustainable development pertaining to the AU's 2063 Agenda.
In the days leading up to the yearly summit, Foreign Minister Sameh Shoukry attended the preparatory meetings of the summit, securing meetings and negotiations with various African states in order to improve bilateral relations such as South Africa, Namibia, Gabon among others.
In this year's summit topics such as the African free trade zone, the development of the continent's infrastructure, compensating for the harms of climate change, and the coordination of international financing institutions to ensure the continent's development, are being tackled.
The African Union was officially established in 2002, with 55 member states; the union was preceded by the Organization of African Unity (OAU) which was created in 1963.
The OAU was dedicated to the liberation of African countries from colonialism and stability. It also sought to provide the African continent with an official platform for intergovernmental talks on a series of issues such as human rights, security, development, auto-determination, healthcare and governance.
In January, it was announced that details on the design, production and issuance of the new African passport at the 32nd Summit of the African Union would be presented. It is not yet clear whether or not this was effective.
---
Subscribe to our newsletter
---