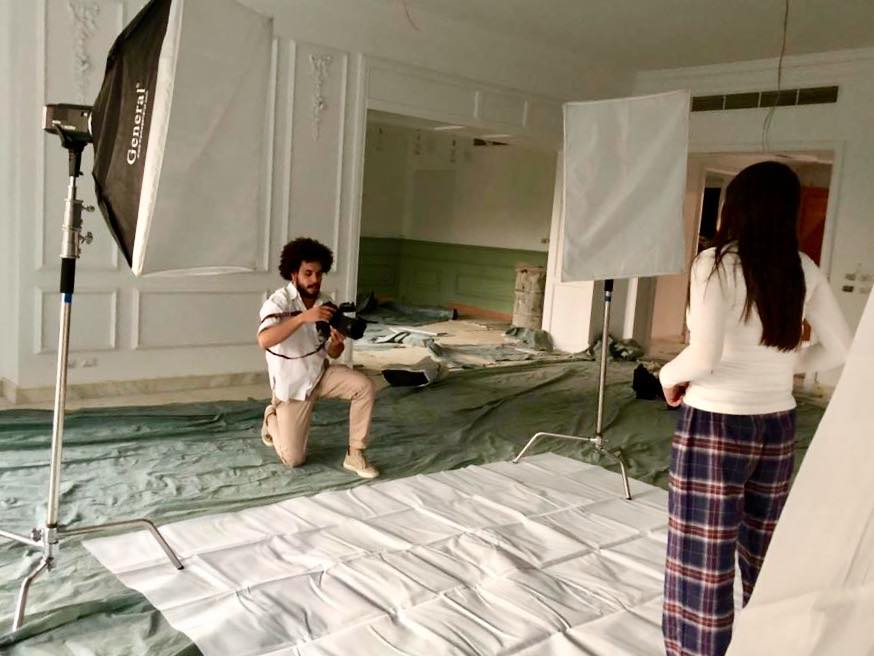 The formative years of our childhood and teenage years set the grounds to our character. These years mostly revolve around yearning for societal acceptance which, in return, directly influences our self confidence. The battle between "fitting in" and self confidence is almost universal to all preteens and teens, and it is more so more difficult for orphans who are particularly marginalized from society making it harder for them to seamlessly integrate within society.
The bases of our character are influenced by several factors including external factors like peers, parents, school as well as internal factors including self-love, acceptance, and identity.
In an article about "Factors Affecting a Child's Personality", writer Nimra Shehzadi states that "Schooling plays an important role in the development of personality…Children develop a sense of self-esteem and individuality, comparing with their peers."
To understand the importance of personality development amongst orphans, we need to formally define who is an orphan. According to the UNICEF and UNAID, an orphan or vulnerable child is "a child under the age of 18 whose mother, father, both parents, or a primary caregiver has died, and who is in need of care or protection."
While this is a broad definition of the term, in her thesis "Adolescents Resilience", Noha Hassanin highlights how the term "orphan" does complicit in the context of the Egyptian society. "There are many children who are considered to be orphans although they have one or both parents alive.  Such children are placed in an orphanage because their parents can't afford to or don't want to take care of them, and sometimes these parents even remain in contact with their children," she writes.
Other children are orphaned because they were conceived pre-marriage. This is a crucial factor because, in Egypt, the severe social stigma surrounding orphans sprouts from the biased assumption that "they have inadequate morals and ethics, which originated from the misconception that all orphans are non-marital children,"  Hassanian explains, "making them morally loose like their parents."
This assumption is perpetuated amongst people preventing orphaned children from having a "normal" school experience. "It is not easy for someone who was raised in an orphanage to come out and say that they were raised in an orphanage, because we have a strong social stigma and issues pertaining orphanages in Egypt,"Yasmine El Hagary, Deputy Executive Director of Wataneya Society highlights.
"In private schools, parents usually do not accept that their children will be friends with someone who is an orphan. So, they ask the management to not accept children who are coming from orphanages,"  Nahed Hegazy, the director of Resala Organization says. This forced the child to hide the fact that he or she was raised in an orphanage. "This causes a confusion to the child because they have to lie and make up a false story."
In other cases when schools do "accept" to enroll orphaned students, teachers treat the orphans with excessive sympathy reinforcing the stigma. "They should be treated just like everyone else without sympathy or disgust," Hegazy underlines.
The non-profit organization (NGO) Wataneya Society launched the program 'Forsa' in 2011.
'Forsa' is a program that helps the orphaned youth with self development aiming to raise the self esteem of the orphan youth. The program is for children as young as 14 years-old.
"The lives of the children are routine. What 'Forsa' does is that it expands their perspective on live, because they are exposed to different skills and programs that improve their personal skills," elaborates Hegazy.
The program exposes the children to a larger segment of society, an opportunity that they may not have had access to otherwise.
According to Hegazy, this exposure makes them feel "wanted and that they are good enough and that they have something to offer to the society," which enhances their character building process. Since the people on the program, teachers and peers, are very supportive, this helps the child gain self-confidence.
"I joined the program 'Forsa' when I was 17 -18 years old," Reda Ali, one of Forsa's success stories recalls, "In the beginning the program was about discovering your dreams and goals."
But there is more to the program than simple integration and growth.
While Forsa's main goal is self-development, the second phase of the program focuses improving and identifying the child's skills and talents like photography, design, and montage, followed by an internship program at a company.
The most interesting aspect about 'Forsa' is that the self development process is considered as on-going. "I started the program when I was 17; I am now 25. So, the program never stops really, it just grows with you as in every phase of your life as you grow up," Ali adds.
'Forsa' helped the 25-year-old map out a 15-year plan for his life, even though the plan is constantly changing depending on his circumstances, priorities at the time, and other factors.
The program fine-tuned Ali's graphic design skills, for instance. Prior to completing the program, he had already wanted to work in the field. However, the circumstances changed for Ali.
He uncovered his love for volunteering. "This gave me another perspective on life. Life is usually like you need something and you should take it, but later you realize no, you have something you can give back to your society without taking something in return," he continues. Alongside volunteering, Ali works with Wanateya Society as a Public Relations Officer. On the side, he is adding the finishing touches to his soon-to-be restaurant 'Keda Reda'.
There is also the story of Badr Mabrouk, another participant of the 'Forsa' program.
After living in an orphanage for 21 years, photographer Mabrouk affirms how this program was one of the turning points in his life. Initially, Mabrouk wanted to become an actor; however, he was not accepted into acting school. Around the same time, he was introduced to Wataneya Society and the program 'Forsa'.
"It helped me believe in myself. I met people who were very supportive. I did not used to have a passion for photography but after the course, it became the most important thing in my life. This changed my dream [of becoming an actor]," Mabrouk chuckles.
He is now not only a freelance photographer and videographer, he also instructs camera workshops in the program 'Forsa' to help other orphaned children find their passion for photography. Mabrouk also has a YouTube channel, 'Sokout Hansawar', where he uploads educational videos for aspiring photographers.
Of course, the journey was not easy. Both Ali and Mabrouk faced many personal challenges throughout the program. "One of my main challenges was social integration," Badr says, "because I was in a bubble from school to activities and so on. This bubble was to protect us, but after a while you notice that life is bigger than this bubble."
The program hosts children from a plethora of orphanages across Cairo; this helps the children get exposed to various people from different orphanages who have different experiences and stories. As a consequence, this moulds their outlook on their lives and future.
Meanwhile, Mabrouk had a different personal challenge.
"We were always exposed to people who wanted to do good and help; in fact, they  do that," he explains before continuing, "but then they disappear. So my concern was whether or not this was something that would last." Mabrouk feared that he would get attached to a new-found opportunity with a resulting great personal impact but which carried a threat to end abruptly.
Programs like 'Forsa' fight to empower Egypt's orphaned youth by building their confidence and personal development; a task and responsibility often taken on by the family and schools. However, this daunting stigma surrounding orphans prevents them from having a chance to build their character, a character with a sense of self value that has the potential of having a positive impact in society.
---
Subscribe to our newsletter
---