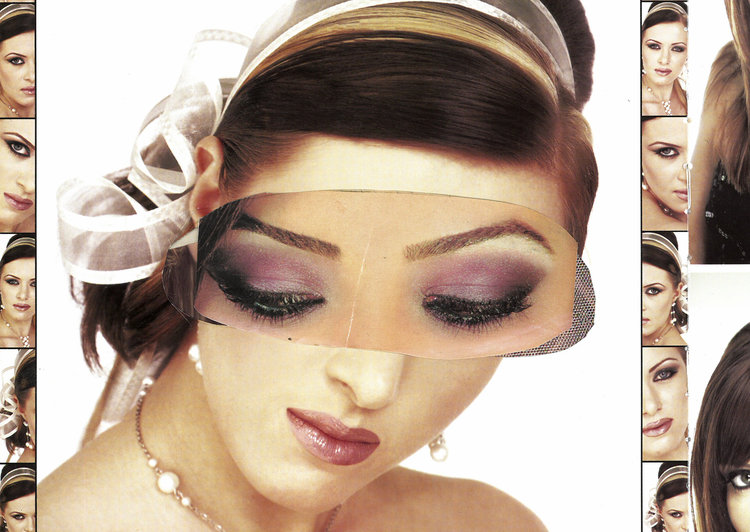 When we talk about the representation of women today, we often refer to issues that women in the past also had to challenge: the workplace, politics, the family and other public places.
Yet in our time, the power of the image has also become so strong that it now acts as the main form of communication and representation of women. Images of women today, whether it be on billboards or even on social media, can infiltrate and produce myths, misrepresentations and stereotypes that separates the woman from her own individuality and identity.
'Was That Really You?' is an image research project by Egyptian photographer and artist Nadia Mounier, which explores the representation of women in public images and its methods of gender control.
After completing her BA in Applied Arts from Helwan University in 2010, Mounier first began as a self taught photographer with a particular interest in street photography, before developing to find ways to bind visual arts and create art projects using photography.
"For my generation, the use of the digital camera was growing among ordinary people and photography was no longer just for the professionals, and it started to take new forms. I became interested in everyday photography, like when you are going from home to university, or in the metro and cafe," she says.
In 2016, she took a step further and began to conduct research on photography as part of the MASS programme for Contemporary Arts in Alexandria, and started off her proposal with the simple question on the position of photography in the lives of Arab women.
Precisely, she is interested in questions such as: why are some images private and cannot be shared with the public? how can the image and its status transform by changing one or few aspects of it? And what about the images of women that are being circulated widely, yet are in no way connected to the actual person represented in the picture?
"The majority of women have this barrier between having some photos that can be exposed to public and those that are private, and so I wanted to explore mainly the position of images and how it moves between different mediums, such as from publicity to privacy."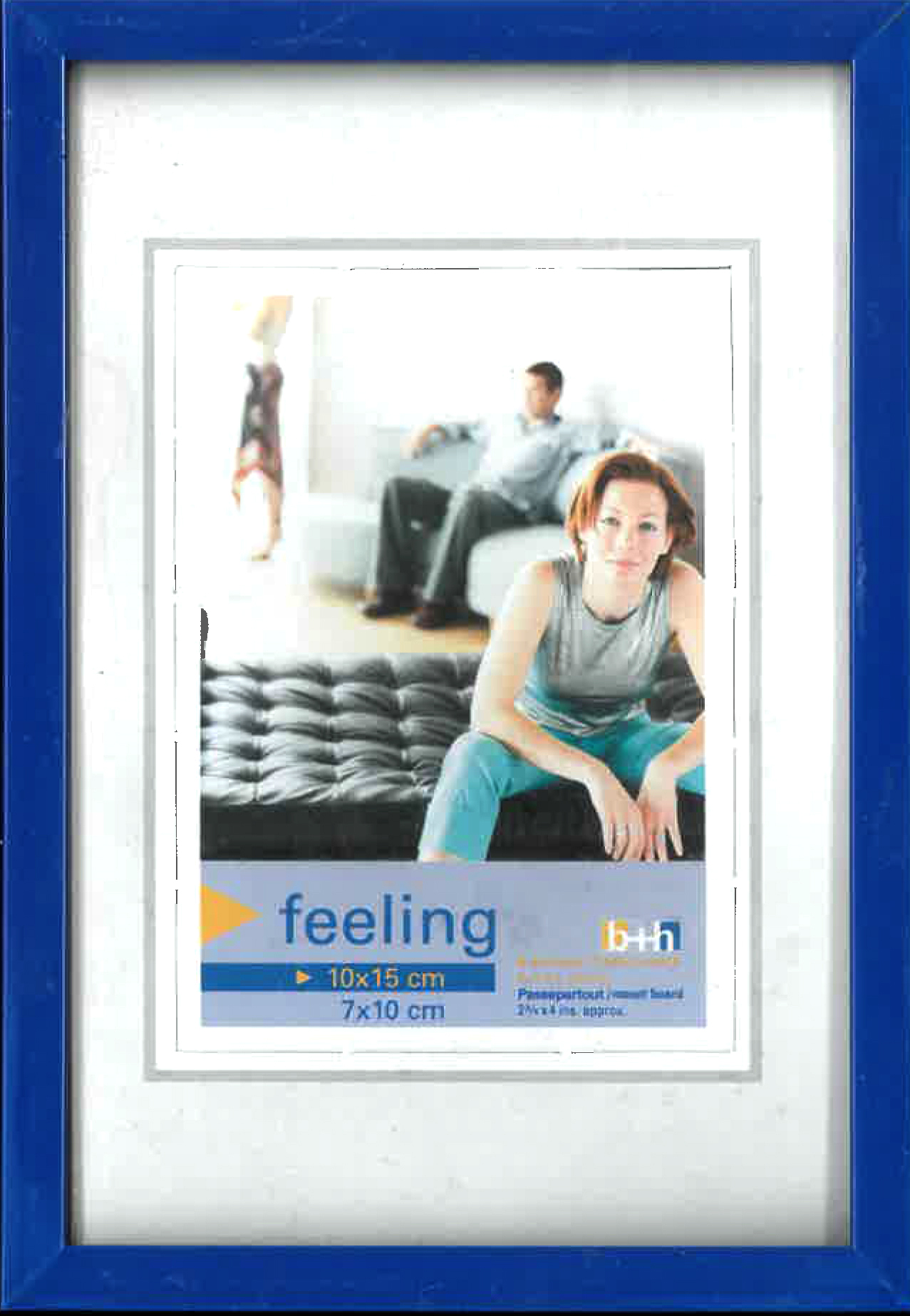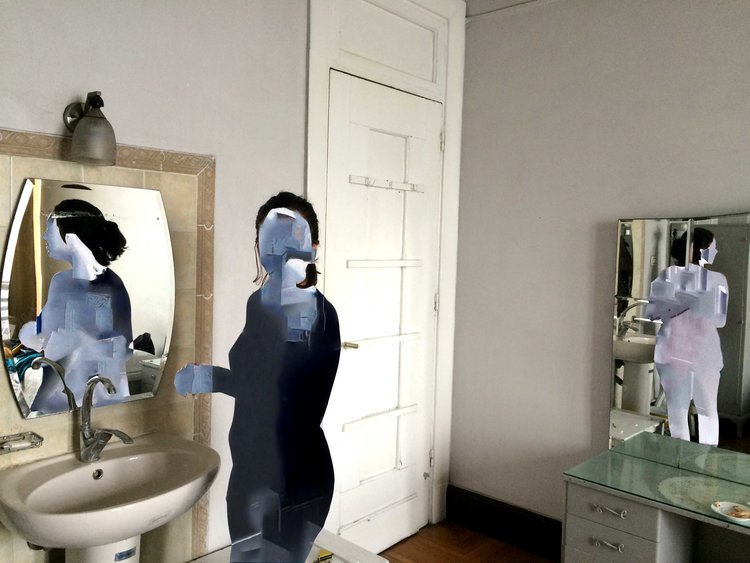 Mounier held her first solo exhibition on the project, "I Will Defend Myself," at Cairo's Contemporary Image Collective (CIC) in 2017, and also in Photo Cairo Festival at the Culture Centre in 2017.
"I moved in several stages, so first I focused on private images, then to semi-public and finally the public ones, and how the public images, like in magazines or advertisements and beauty products, actually affect in making your own private image," Mounier shares.
"So, for example, when you look at public images of motherhood, like in advertisements on products for pregnant women or babies, you will notice that the image is always presented in a way that is stereotypical and conservative of how a pregnant woman or a mother should look like,"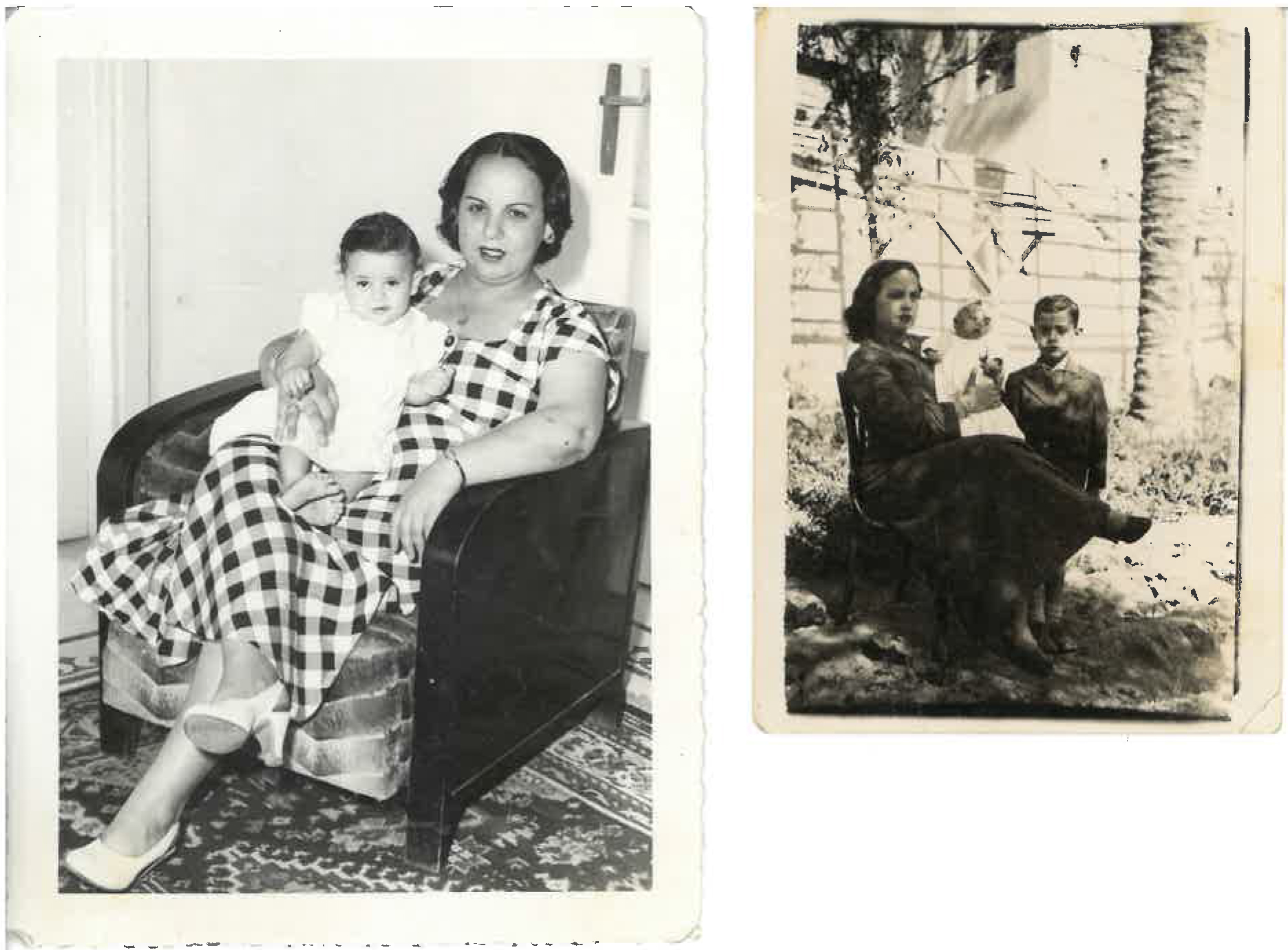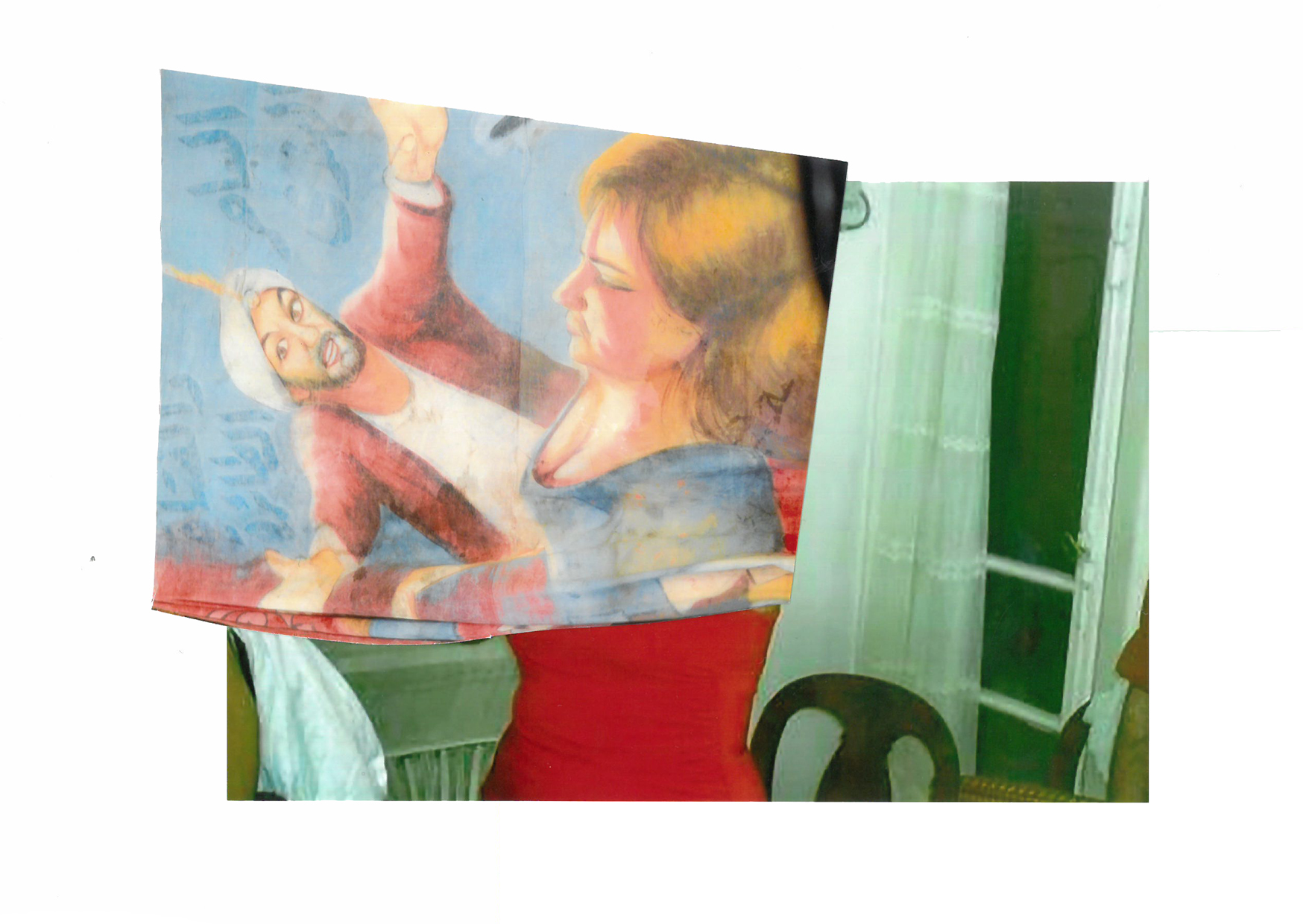 "And so, the more we are exposed to these kinds of images, the more we try to make our own images identical to the public ones, even if it's not really representative of the reality. If a woman had a tattoo on her arm for instance, or had her hair shaved, that would always be censored or never shown in the advertisement, because it doesn't reflect the conservative image of a mother."
This 'public image' we are exposed to, Mounier argues, creates an obsession for women to create this 'perfect image' in their own lives to post on social media, like Facebook or Instagram.
Mounier also surveys the keywords used to search for women's pictures, and observes how the word "woman," for instance, yields different results from one website to another according to geography.
"If you search keywords like 'woman drinking coffee' you will find photos that mostly depict a woman holding a mug of coffee with both hands, eyes closed and smiling, yet if you change the words to 'men drinking coffee', the results change, you find lots of images of men in offices with laptops and coffee, or photos of business meetings in which hot drinks are also pictured," she notes.
Unfortunately, there is still little attention given to the power of images in Egypt, particularly in Egyptian advertisements, in reinforcing stereotypical and unrealistic depictions of women, and how that can have negative effects on the society as a whole.
With young photographers and artists like Nadia Mounier shedding light on such an issue, the day will have to come for when women organisations and feminists start to challenge not only the position of women in the visible public sphere, but also in the public image, where the patriarchal figure is invisible behind the camera.
---
Subscribe to our newsletter
---