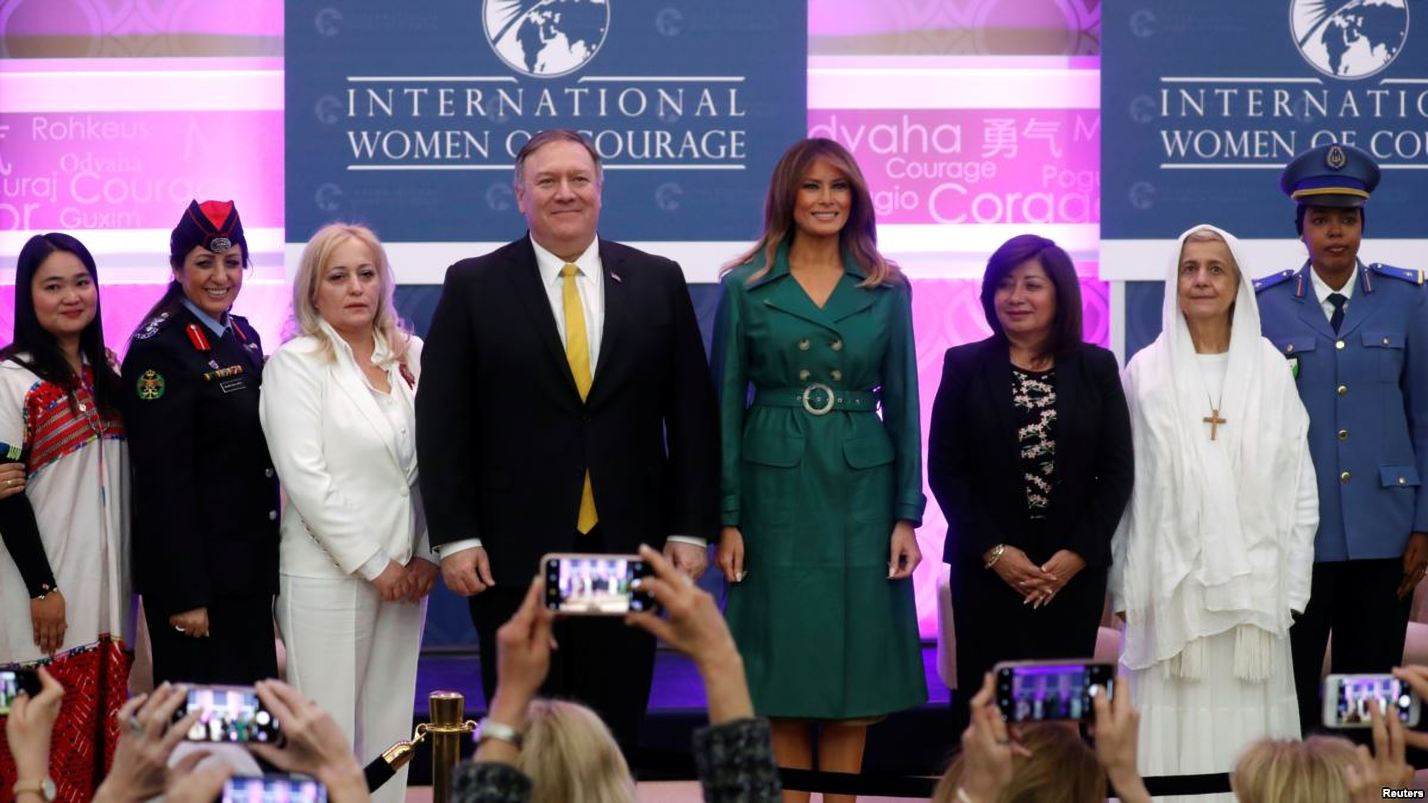 Mama Maggie Gobran was honored the International Women of Courage (IWOC) Award during an annual celebration on Thursday by the US Department of State.
"Mama Maggie of Egypt is being honored for her commitment to serve lives of the poor in her community, realizing value of those seeking vocational training in order to contribute to society and providing economic salvation for impoverished children in her country," the US Department of State said in a statement.
Melania Trump joined US Secretary of State Mike Pompeo to confer the International Women of Courage Award on 10 recipients, including Sister Orla Treacy of Ireland, Colonel Khalida Khalaf Hanna al-Twal of Jordan, Razia Sultana of Bangladesh, and Marini de Livera of Sri Lanka.
"Courage is what divides those who only talk about change from those who actually act to change," Mrs. Trump said. "Courage takes sacrifice, bravery and humility. It is the ability to put others first."
Maggie Gobran, often referred to as the Mother Teresa of Cairo, is a Coptic Christian lady who gave up her academic career as a computer science professor at the American University in Cairo to become a Coptic Orthodox Christian consecrated servant and set up the charity Stephen's Children.
Stephen's Children aims to improve the lives of the children and families living in Cairo's slum quarters and impoverished communities in rural Upper Egypt.
Growing up in an upper-middle-class family in Egypt, Gobran was first shielded from the realities of Cairo's slums, yet she broke that barrier when she visited the garbage slums through an annual Easter outreach aimed at distributing food and clothing to families. Maggie was gripped by the despair she saw, and was inspired to build close bonds with children and meet their underlying needs.
So far, the charity has been operating for almost 25 years and has helped reach over 30,000 families.
---
Subscribe to our newsletter
---