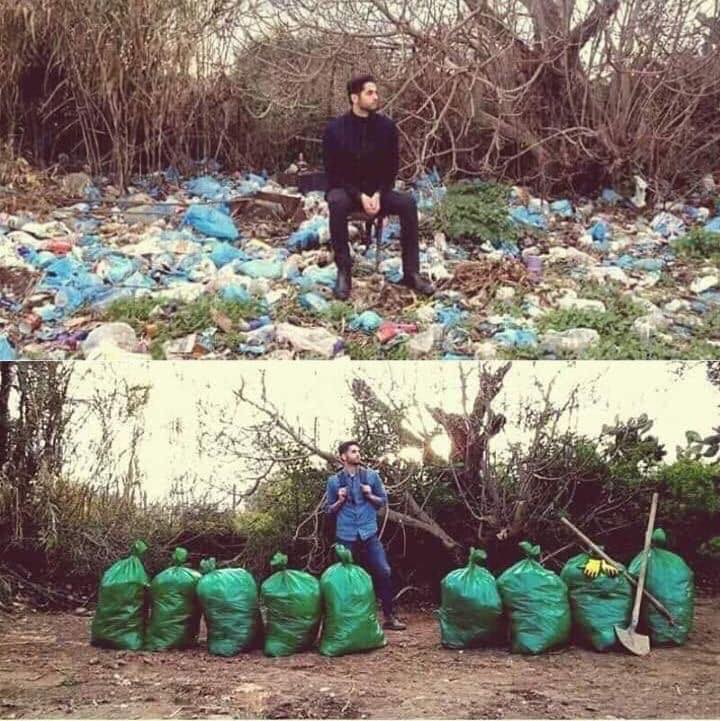 A new eco-friendly challenge stormed the internet encouraging people from around the world to clean up the environment, but its impact goes far beyond social media.
Initially, the challenge was launched by UCO Gear, an outdoors activity company in 2015 encouraging people to take part of the campaign to win a prize.
However, Facebook user Byron Román, whose call to action post went viral, revived the hashtag driving tens of thousands of people to actually start cleaning up different public places, from beaches to parks and sidewalks while sharing the before and after pictures on social media under the #trashtag.
The hashtag picked up across the world including Nepal, India, Russia, and Chile to name a few. In Spanish, the challenge is translated to #BasuraChallenge and other variations include #trashchallenge and #trashtagchallenge where at least 28,000 posts on Instagram are published under these tags combined.
A group from Russia cleaned up a river side, collecting 223 bags of garbage, 75% of which went will be recycled.
The challenge quantifies and visualizes the amount of plastic waste we have on the planet. According to a study done by peer-reviewed journal Science Advances, there are 6.3 billion tons of plastic waste globally.
Environmental awareness is becoming more popular in Egypt too. Efforts by several parties have been made to decrease the pollution in country.
Non-profit organization Bassita in collaboration with Greenish also launched a campaign 'VeryNile' to help clean up the Nile River and the shores along the river in hopes that it becomes a cleaner source for water and a step towards a sustainable ecosystem. The initiative hosts monthly events gathering volunteers to help clean the river.
Last month, Egypt's Ministry of Environment is organizing a clean-up campaign in the South Sinai governorate to raise awareness about the importance of protecting nature reserves in Egypt.