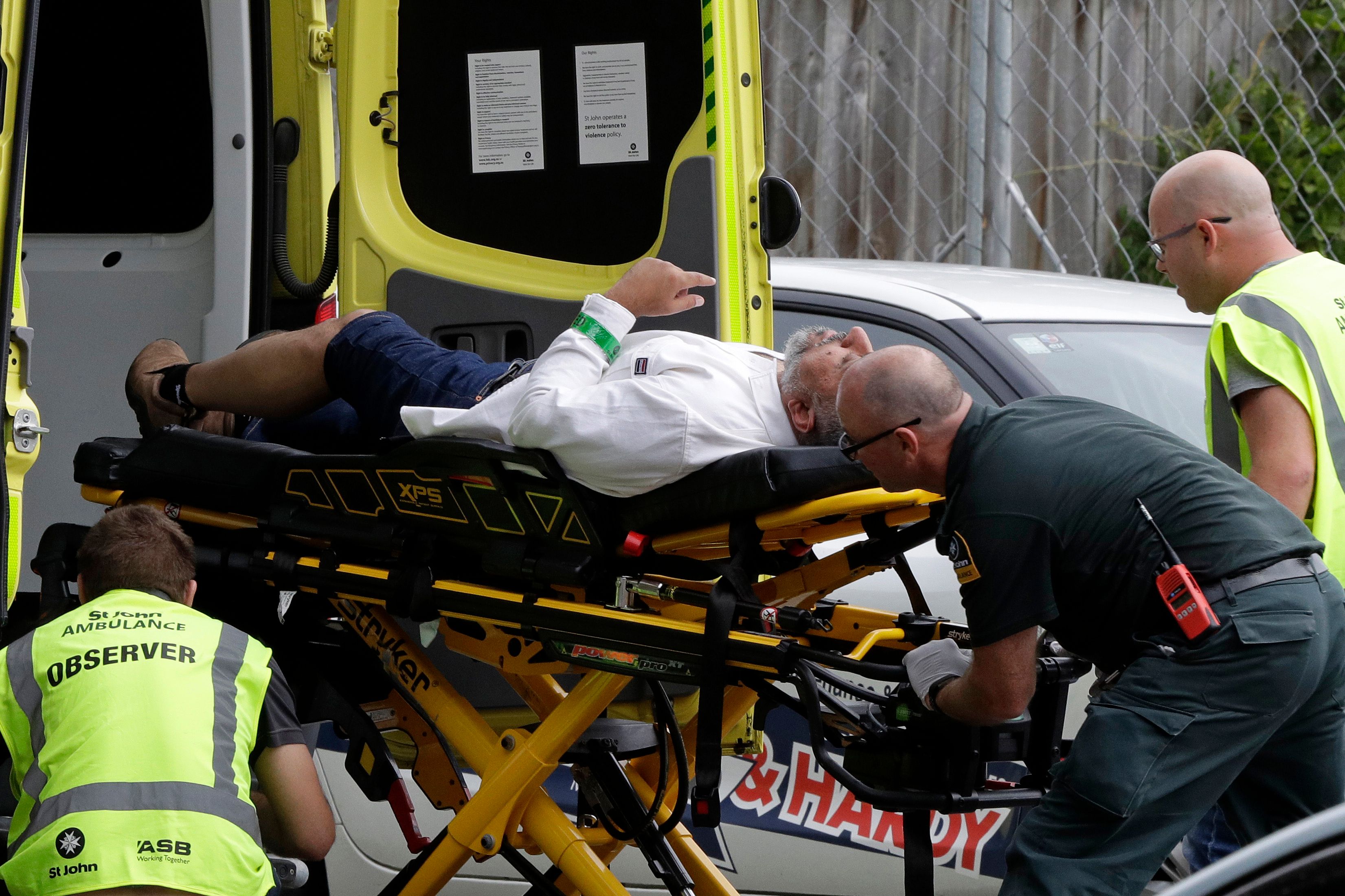 UPDATE: New Zealand's authorities notified the Egyptian embassy that four Egyptian expatriates were killed in the shootings, Egyptian ambassador Tareq al-Wiseimy told the Egyptian Ministry of Emigration on Saturday.
The Egyptian victims include Munir Suleiman, Ahmed Hamal al-Din Abdul Ghani, Ashraf Morsi, and Ashraf Al-Masri. 
Egyptian President Abdel Fattah Al-Sisi released a statement condemning "in the strongest terms possible" the terrorist attack that targeted two mosques in Christchurch, New Zealand. In his statement, which followed reports that four Egyptian men were among the victims, the Egyptian President denounced the attack as "vicious" and one that was aimed at "shaking the conscience of humanity".
President Sisi stressed the importance of international cooperation to confront all forms of terrorism, violence and extremism.
Earlier on Saturday, Egypt's Ministry of Emigration and Egyptian Expatriate Affairs said it had been informed that a number of Egyptians were among the New Zealand Mosque terror victims, with the names still unidentified.
In a later statement, Egypt's government confirmed that four Egyptian citizens were among the victims. The victims were identified as Munir Suleiman, Ahmed Hamal al-Din Abdul Ghani, Ashraf Morsi, and Ashraf Al-Masri.
The Ministry was initially contacted by an Egyptian family living in New Zealand confirming that one of its members is among the victims of the terrorist attack.
In a phone call with the family, Nabila Makram, Minister of Emmigration and Egyptian Expatriate Affairs, was informed that there are reports three more Egyptians were killed in the attacks.
Makram assured the public that the government will take all necessary measures to confirm the names of the victims and identify their bodies to transport them back to Egypt for burial at each family's request in cooperation with Misr Al Kheir Foundation.
Egypt's Ministry of Foreign Affairs released a statement on Friday morning hours after the attack condemning the terrorist attack on two mosques in Christchurch, New Zealand, which killed at least 49 people and injured 39 others.
"The attack serves as a reminder of the importance of continued and intensified efforts internationally to address terrorism which has no religion, and to counter all forms of violence and extremism," said the Ministry, adding that the attack was a "vile terrorist attack that contravenes all humanitarian principles".
The 28-year-old suspected shooter, Brenton Harrison Tarrant, appeared in court on Saturday, where he was charged with murder in connection with the terror attack in New Zealand, according to a Christchurch District Court document.
Two others remain in custody for further investigations.
The apprehended Australian terrorist streamed to Facebook a live video of the mass shooting, which explicitly shows scenes of him killing Muslims indiscriminately with an assault rifle.
New Zealand's Prime Minister Jacinda Ardern warned people not to share distressing video of the Christchurch terror attack online.
---
Subscribe to our newsletter
---