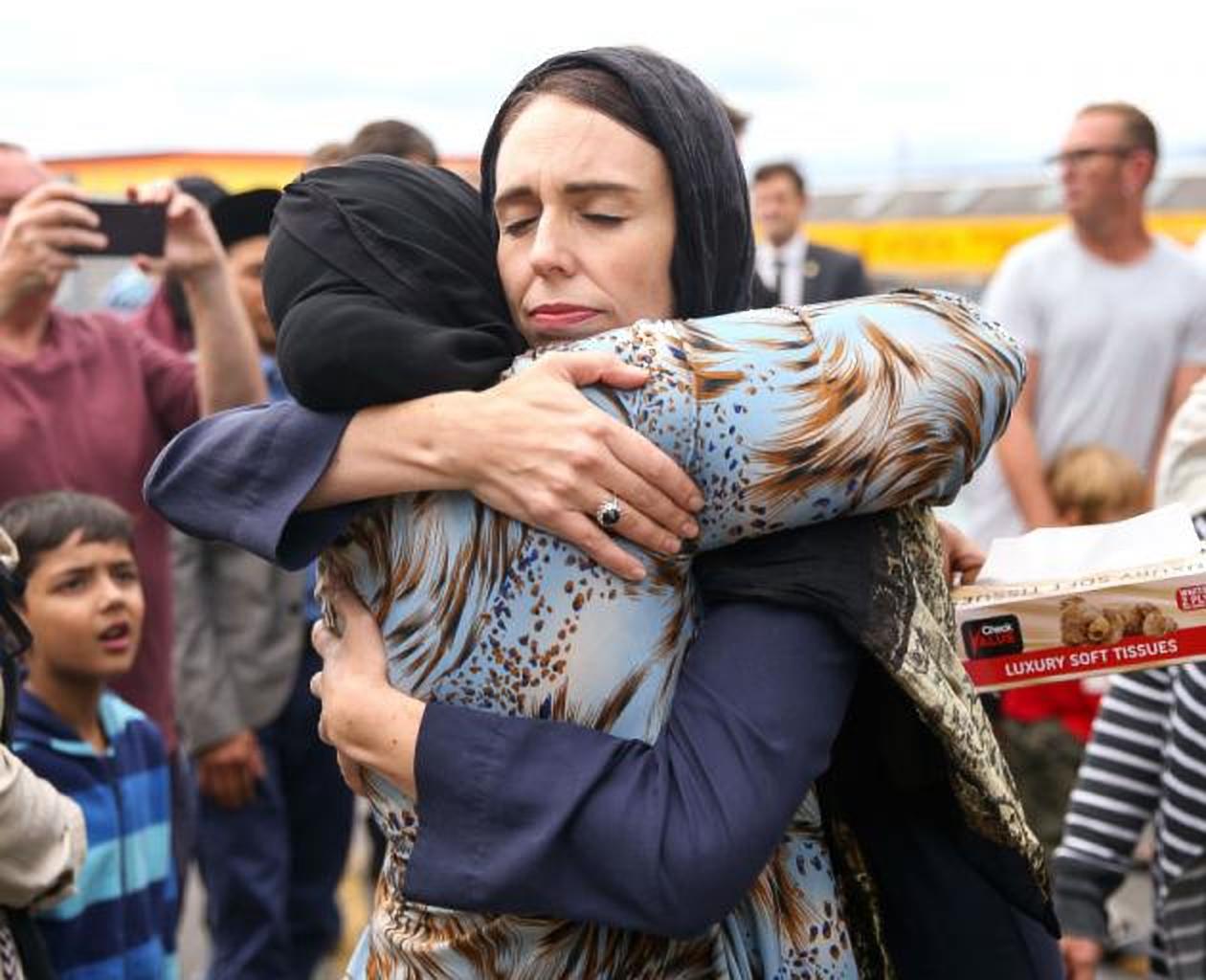 Fighting terrorism is long and never-ending battle in the Middle East. In some countries, it is a living reality, as in the case of Syria and Iraq, who have been engulfed by the satanic force of ISIS and other militants for the past couple of years.
Egypt, too, has been subjected to terrorist attacks consistently throughout the years. Other than the battle that is currently ongoing in North Sinai to fight Islamist militants, the twin explosions on Palm Sunday in St. George's Church in Tanta and St. Mark's Cathedral in Alexandria, as well as the deadly Al-Rawda mosque attack which left 305 killed, revealed just how grave and extreme the problem is.
In that kind of context, it is difficult to see any other alternative to the use of force. For years, Arab leaders fought fire with fire. In 1982, President Hafez al Assad launched an aggressive military campaign against the Muslim Brotherhood in the town of Hama, leading to thousands killed. Until today, his son inherits the same strategy and tactic of using the iron first, drowning the country into a brutal civil war for eight years against various groups, including the Salafi jihadist groups of Al Nusra and ISIS.
It is not just through the military, but through politics. Arab leaders have turned the terrorism problem into a chess game among themselves, fighting against those who are with or against them, as President Bush once said, "You are either with us, or you are against us." The United States of America's fight against terrorism post-9/11 became the sole model for all countries. Now, leaders in the Arab world are forming alliances and pointing fingers at one another for propagating and financing terrorism.
On its face, the basic concept behind this model can be seen as not entirely erroneous. Terrorism is evil, and the killing of innocent civilians should be under no circumstance be deemed acceptable. After the mosque terror attack in New Zealand, Prime Minister Jacinda Ardern strongly said, "we utterly reject and condemn you," when referring to the terrorist.
However, there was something else different about Jacinda Ardern's behavior that created a new type of model not seen for years. The world was used to the United States' 'War on Terror' model, fighting wars in Iraq and Afghanistan and expanding the power of the intelligence services. It is a model that corners the terrorism question within the circle of government bodies and forgets to integrate the communities and ordinary population.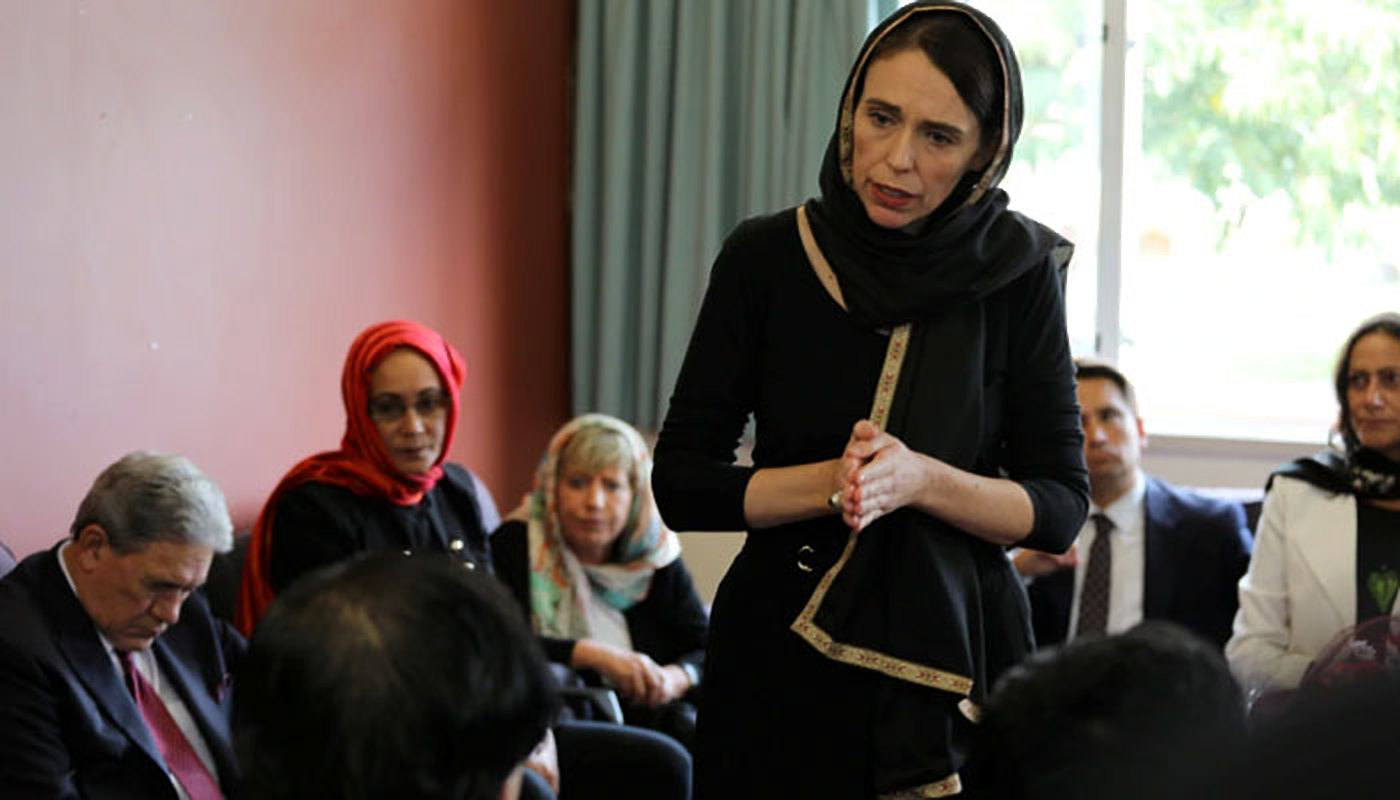 Jacinda Ardern, on the other hand, prioritized the community. A day after the attack, Ardern led a multi-party group to visit the Muslim community members. She wore a black head scarf, hugged relatives, talked to them directly, and listened attentively to their concerns, as she promised to cover the funeral costs and provide extra financial assistance for families who lost breadwinners.
Speaking in parliament house on Tuesday, Ardern opened her tribute remarks in Arabic "As-Salaam-Alaikum," she said, "In this role, I wanted to speak directly to the families. We cannot know your grief, but we can walk with you at every stage."
NZ PM Jacinda Ardern speaks to the NZ Muslim community – speaks from the heart and with great sensitivity pic.twitter.com/lIbbpnQXVb

— omar r quraishi (@omar_quraishi) March 16, 2019
Ardern went on to say legalisation surrounding gun control "will change" and vowed to ban private ownership of semi-automatic rifles, choosing to first tackle the issue legally rather than through force.
Usually, when such attacks happen, leaders are preoccupied with hard questions like security and stability. They get pulled into a whole other world of politics and leadership, and away from the world of the ordinary people.
In December 2018, Egyptian President Abdel-Fattah El Sisi announced the formation of a committee to combat sectarianism in Egypt. While this is seen as a necessary step in reacting to the frequent attacks against Coptic Christians, the committee is mostly composed of representatives of Egypt's varied security bodies, including members of the armed forces, military intelligence, general intelligence, and the national security agency.
Unfortunately, it still fails to take the terrorism issue beyond the prism of national security and integrate representatives from the local communities.
Ardern showed that it is necessary to connect, feel and speak with those outside of her world. The enemy, for her, is not a target, but a shadow.
"You will never hear me mention his name," she said, "speak the names of those who were lost rather than the name of the man who took them. He may have sought notoriety but we in New Zealand will give him nothing — not even his name."
In her model, fighting the terrorist is through shrinking, rather than expanding, his role in society. It is by giving the community a much bigger role and priority, and by doing that, she won support and praise around the world.
Egypt is slowly recognizing the importance of this model, as President Sisi recently began giving speeches inside churches on their holy holidays, and passed a law easing regulations on church building in 2016, which has contributed to legalising 340 churches that were previously unlicensed.
Yet there is still a long way to go. We need more leaders who can strip away the evil spirit of terrorism through love, compassion and integrity, and who can connect with their humanity. The terrorist is a shadow, not a target.
---
Subscribe to our newsletter
---