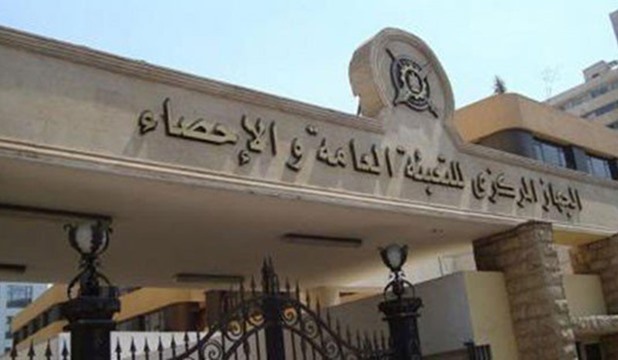 In the spirit of International Labor Day, a statement by Egypt's national statistics agency Central Agency for Public Mobilization and Statistics (CAPMAS) revealed that Egypt's manpower reached approximately 28 million with a whooping 90.1 percent employment rate by the end of 2018.
According to CAPMAS the unemployment rate as of the last quarter of 2018 is at 8.9 percent  with 2.492 million people unemployed compared to 11.8 percent of the previous year. Around 21.3 percent of those unemployed are women while men make up about 6.8 percent.
Interestingly, more people are employed in rural areas than urban cities where over 16 million people are employed provincial cities and almost 12.2 million in the cities. The reported also highlighted that "as far as economic activities are concerned the agricultural and fishing sectors got the highest rate of workers."
Manpower Minister Mohamed Saafan said in March that the "unemployment rate in Egypt went from 13.3 percent in the second quarter of 2014 to 8.9 percent in the fourth quarter of 2018 due to the ongoing national mega projects."
The public sector has been making several efforts such as introducing in several mega projects including the electric power station, Suez Canal expansion, road extensions, New Administrative Capital all of which have employed thousands of Egyptians.
Egypt's Strategy for Sustainable Development, or Vision 2030, aims to reduce the current unemployment percentage to 4 percent in the foreseeable future.
By 2028, the working age population in Egypt will have increased by 20%  to a labor force of 80 million Egyptians who will all be needing jobs, said a statement by the IMF.
Currently, CAPMAS estimates that the Egyptian population is over 98 million inhabitants.
"Egypt needs to build on its recent economic success by deepening reforms. The bottom line is a focus on job creation," says David Lipton, First Deputy Managing Director of the IMF who also explained that creating jobs will be Egypt's biggest economic challenge.
In the last years, Egypt's economy was suffering largely due to political instability which led its main sector, tourism, to be affected. In 2016, the economy was hit by rising inflation, growing government and instability. However, recently, the Fund-supported reform programs implemented by the government resulted in overall economic improvement with inflation declining to 11 percent.
A recent report by Harvard recorded that Egypt was the 3rd fasted developing economy in the coming decade.
---
Subscribe to our newsletter
---