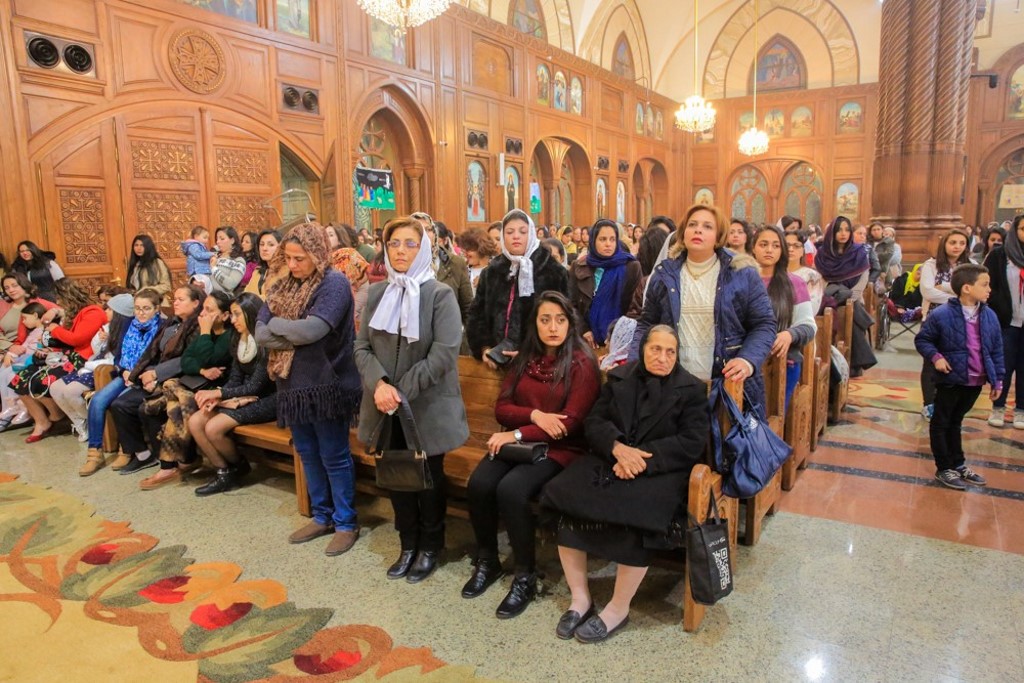 By denouncing the inappropriate clothing of Christian women attending the Orthodox Coptic Easter sermon on April 30, popular Coptic priest Daoud Lamei provoked a week-long debate among the region's largest Christian minority.
The parish priest of St. Markos Church in the capital's upmarket suburb of Heliopolis, who has a sizeable following on social media, is recorded to have said that, "as much as Easter rejoices the heart, we are also saddened by the women and girls who go to church in indecent clothing; I don't even know why they go."
On May 6, Priest Lamei made a post on the church's official Facebook, denying responsibility for the widely shared YouTube video recording of his Easter speech.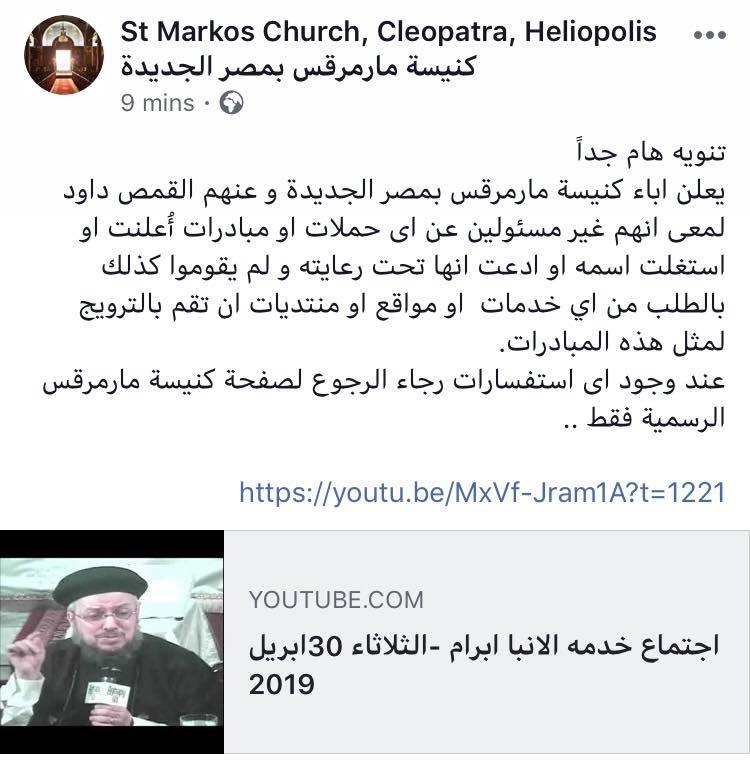 The video recording further contains statements such as "the person who goes to church is supposedly God fearing but someone who enters church in indecent clothing clearly doesn't fear God" and "any man who lets his wife wear such attire will be questioned before God."
Among Egypt's predominantly Sunni Muslim population, Coptic Christians are considered to represent about 12% of the total 100 million, according to Arab News.
Regular victims of often deadly Muslim extremist attacks, the Coptic Orthodox Church has received substantial political attention under the leadership of the current Pope Tawadros II, who is a proclaimed supporter of Egyptian president Abdel Fattah El-Sisi.
As a result, the church has played a more active role as the practically exclusive representative of the Coptic community in public life, while rights groups amongst the religious minority have claimed to be marginalized by the clergy and targeted by the authoritarian regime.
Priest Lamei's remarks sparked a range of responses from Egyptians, some of whom criticized his strict tone while other praised him for providing worshippers with clear guidelines.
International news agency AFP collected a number of expert opinions on Coptic matters, with Alexandrian lawyer Marianne Sedhom being amongst those taking issue with the priest's sermon, saying that "women in the church need to speak up more against retrograde and male-centric ideas," given Egypt's position as one of the worst offenders worldwide for sexual harassment according to a 2013 United Nations report.
"The clergy are role models for the community who see them as the guardians of their community, its traditions and its faith," expert on Coptic affairs at Cambridge University, Elizabeth Monier furthermore told AFP. Drawing attention to what she considers indicative of the Coptic church's conservative nature, she describes Lamei's words as "reflect(ing) the dominant culture of the church and society."
---
Subscribe to our newsletter
---