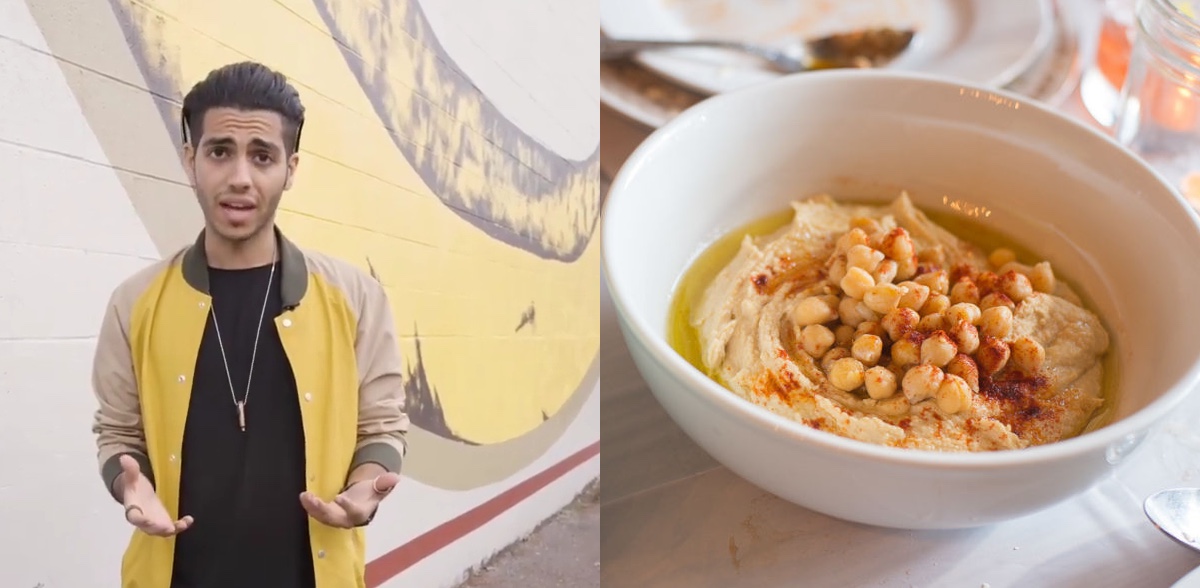 In December 2018, Aladdin actor, Mena Massoud posted a seemingly harmless video on his Instagram page, "Evolving Vegan". In this video, Mena details all the foods he grew up eating (and now can't eat as a vegan), "shawerma, shish tawook, labneh". He then introduces the restaurant he'll be eating at- an "Israeli inspired plant-based restaurant serving up all the Mediterranean classics".
Recently, Egyptian and Arab twitter caught on to this video, calling him out for reinforcing the idea that Palestinian and Levantine food is Israeli.
Massoud replied to this tweet with a response that many were unpleased with (rightfully so):
Hey dude. Grew up in Toronto going to Isreali restaurants that served Middle Eastern food. Don't really understand the politics of it, I was honestly shocked to see the response. Not getting paid for EV. Actually pouring my own money into it. All love man

— Mena Massoud (@MenaMassoud) May 26, 2019

The actor's response seemed like a cop-out to most; how could he not know the politics behind it? Any Egyptian, even one of the diaspora, knows of the Palestinian-Israeli conflict.
Using "growing up in Toronto" also does not do the actor justice, considering that far more Canadians (Toronto included) have a negative view on the Israeli government over a positive one. As someone who is in the spotlight, who also uses his identity to appeal to Egyptian and Arab audiences, it is his responsibility to know and do better for his community.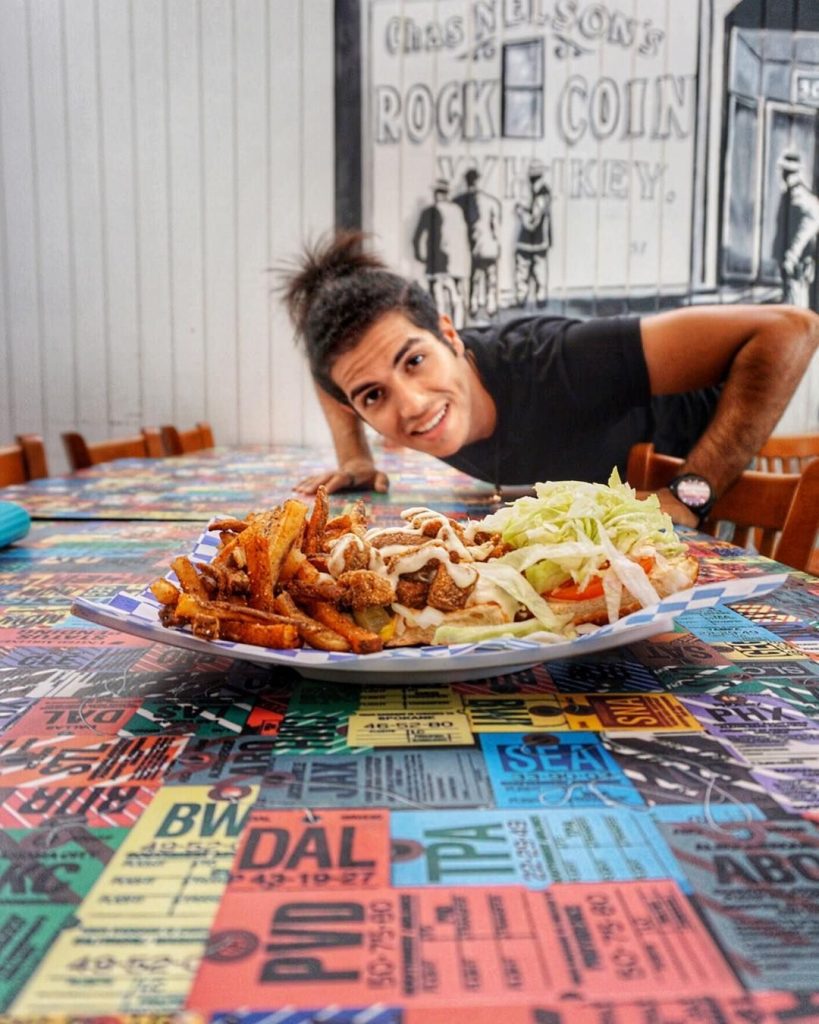 Massoud often refers to his connection to his Egyptian identity, even using it in the video with the owner of the restaurant. It is deeply problematic for Massoud to be capitalising on his Egyptian identity whilst simultaneously to not only be ignoring the continued oppression of Palestine by Israel, but Israel's own history with Egypt.
Even if Massoud might genuinely not have known about this, now that someone has shed light on it, it is his responsibility to educate himself more on the situation and acknowledge how this message of food appropriation is harmful.
Many acclaimed chefs, restaurants, and everyday people have been calling food that is indigenous to Palestine and the Levant, Israeli, erasing its true origin. This is part of an ongoing cultural genocide, whereby Palestinian food, art and culture is being stolen and appropriated as being "Israeli".
To many people, "it's just food" or "it's not that deep" but to Palestinians and other oppressed communities, food is deeply intertwined with identity and has always been a way to preserve heritage. Hummus, shawerma and several other dishes outlive Israel, which was only established in 1948.
Many will try and compare this to other situations like "Why is it okay for non-Italians to make Italian food?" First of all, no one is calling that food anything but Italian, and secondly, Italy's land is not currently being (violently) occupied by the group of people making their food.
To claim and support these foods as Israeli, is to contribute to the ongoing cultural genocide of Palestine. It is on Massoud, and everyone else who is complacent and contributes to this ignorance to do better, and to recognise their wrongs when called out. It is crucial, because the impact of these choices, in particular for people who are in the spotlight, go beyond their individual choice, and can influence thousands either negatively, or positively.
Any opinions or thoughts expressed in this article do not reflect the views of Egyptian Streets' editorial team. To submit an opinion piece, please email [email protected]
---
Subscribe to our newsletter
---