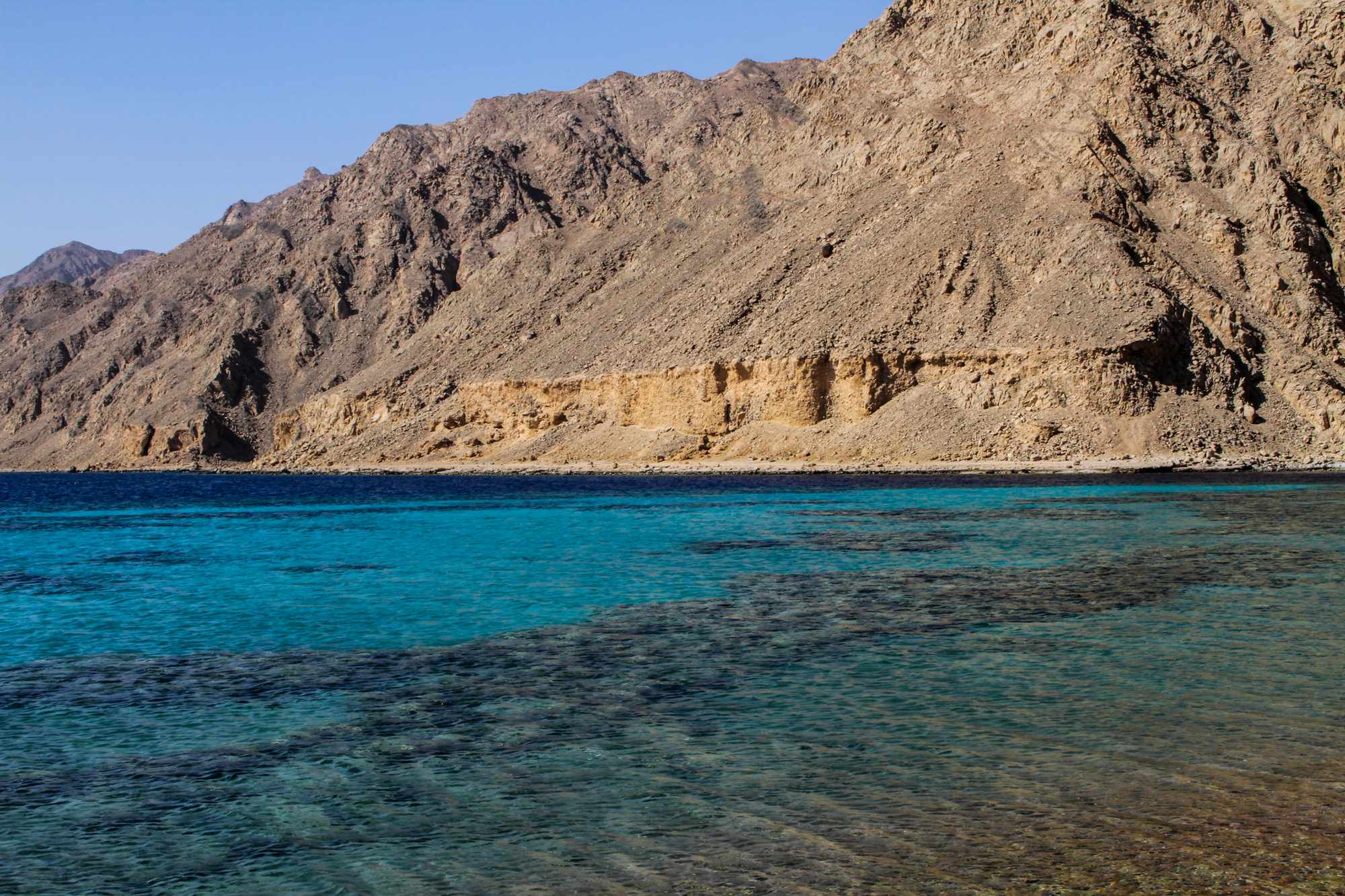 In light of summer season, on 29 May National Geographic listed the 'Best Beaches in the Middle East' with Egypt's very own Dahab beach landing a spot on the list, alongside eight other beach locations in the region.
For the last couple of years, Dahab has been becoming increasingly popular, especially during the winter and spring seasons.
Initially, Dahab was a fishing spot for many Sinai locals and Bedouins.
Later it would become a local and international must-see tourist attraction, not least because its coral reefs are considered amongst the "healthiest in the region," National Geographic said. Researchers reported that Red Sea reefs are some of the most resilient to climate change.
While it is more popular for it diving sites, Dahab's Blue Hole, a submarine sinkhole that is at least 300 feet deep, is also a desired spot for coastal hiking overlooking the ever-so-vividly blue waters.
Ras Abu Gallum protectorate is located on the coastline between Dahab and the neighboring town of Nuweiba.
The protectorate also hosts 165 plant species, 44 of which are native to the site, as well as a wide variety of wildlife animals.
Aside from Dahab, the list also included Oludeniz Beach in Turkey, The Dead Sea Beach in Jordan, Tyre Beach in Lebanon, Kite Beach and Saadiyat Beach in UAE, Salalah Beach in Oman, Nissi in Cyprus, Djerba, Tunisia.
Similarly, in 2017, Forbes chose Egypt's Ageeba Beach, Marsa Matrouh as one of "The World's 50 Beaches."
*Cover photo credit: Dahab Backpackers
---
Subscribe to our newsletter
---