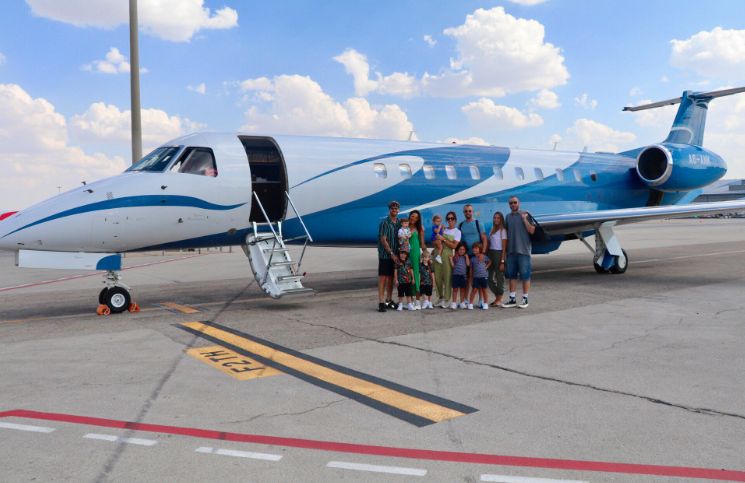 Real Madrid's player and captain Sergio Ramos visited Egypt's Red Sea hottest destination, Hurghada, along with his family on Monday 1 July to tour the Giftun Islands.
Egypt Independent reported that the Spanish defender "will stay in a tourist village owned by Chairman of the Tourist Investment Association of the Red Sea governorate Kamel Abu Ali."
Abu Ali has has been a favored destination by Real Madrid players including Cristiano Ronaldo and Karim Benzema as part of promotional tourism campaigns for Hurghada.
إستعدادات مدينة "الغردقة" في مصر لإستقبال سيرخيو راموس نجم ريال مدريد، حيث سيقضي اللاعب أجازته هناك رفقة أسرته😍 pic.twitter.com/zKnwx4LUoM

— رياضة.كوم (@ReyadaCom) July 2, 2019
In 2018, Ramos injured Egypt's beloved striker Mohamed Salah during the final match of the UEFA Champions League. This injury excluded Salah from playing in the first match Egypt had in the 2018 World Cup against Uruguay.
Ramos was accused by many Egyptian fans of intentionally attempting to hurt Salah, Liverpool's best player and their main threat, keeping a lock on the Egyptian's arm as both players fell to the ground causing Salah to hurt his shoulder.
The tides were turned following Salah's exit from the field with Liverpool's players seemingly shaken by the loss of their star, while Madrid's breathed a sigh of relief as they watched the Egyptian King walk away.
Enraged by the incident, Mohamed Salah Abdel-Hakeem launched a petition on change.org signed by over 500,000 people demanding the punishment of the Spaniard, labelling him as "an awful example to future generations of football".
Despite his unpleasant history with Salah, Ramos received a warm welcome at the hotel which greeted him with balloons, a red carpet, and banners.
هكذا تم استقبال سيرجيو راموس في أحد فنادق الغردقة في جمهورية مصر العربيةpic.twitter.com/BuqQln3dm4

— Goalna (@Goalna) July 3, 2019
---
Subscribe to our newsletter
---