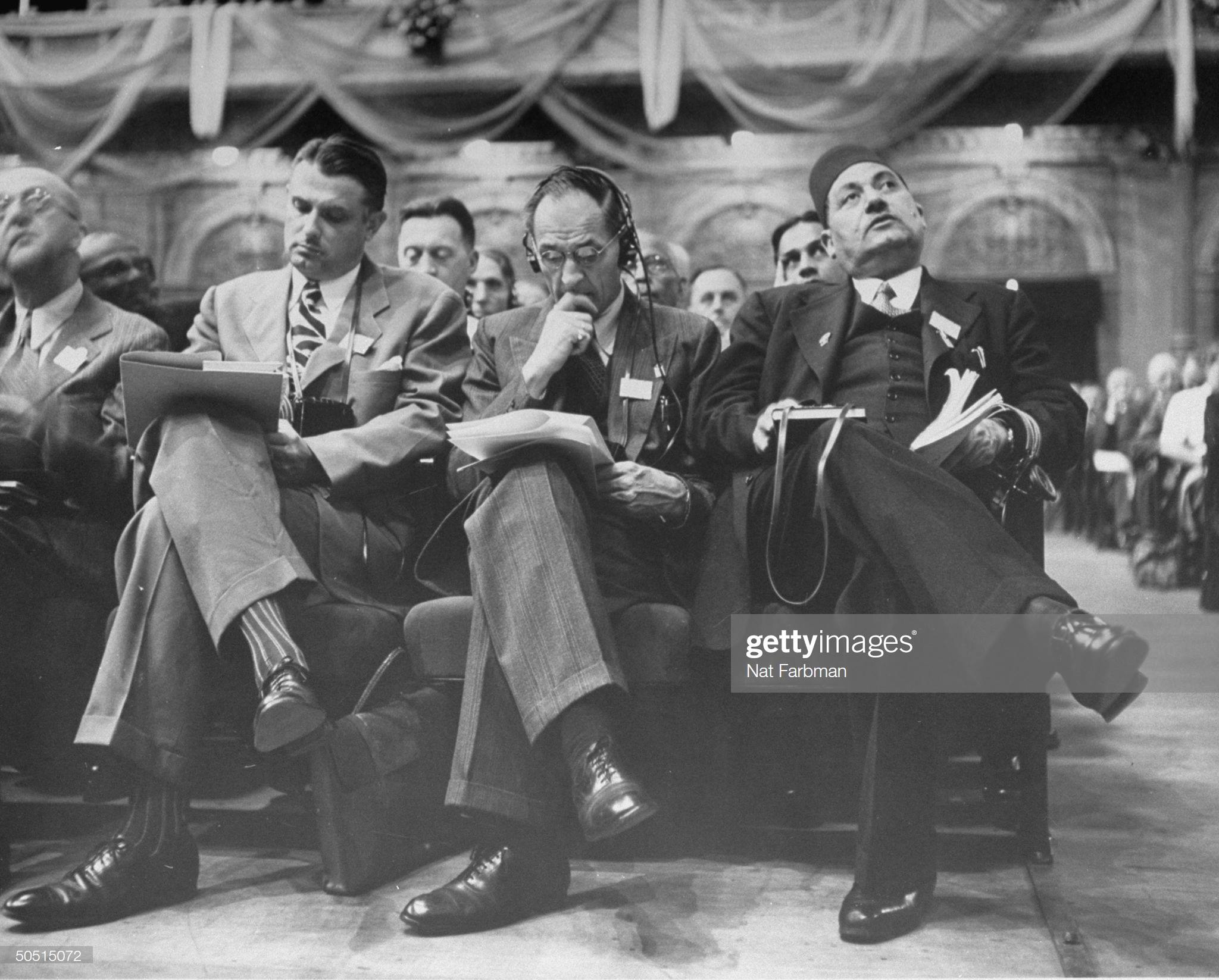 Among Egypt's Christian community, the vast majority are Orthodox Coptic Christians. Evangelical Christians constitute only a small minority of the country's Christian population. Founded in the mid-19th century by American missionaries, the Evangelical Presbyterian Church of Egypt – also known as the Synod of the Nile – has most of its churches concentrated in the urban centers of Cairo, Alexandria or in Upper Egypt.
However, there are almost 100 Presbyterian churches in Egypt with no pastors, according to Global Ministries. This has put those churches at risk of closure, challenging the oldest Seminary in the country, the Evangelical Presbyterian Seminary (ETSC) in Cairo, to increase its student admissions.
To find out more about what becoming an Evangelical pastor entails, Egyptian Streets talked to 24-year-old Amen, a second-year MA student in Theology at the seminary, who decided to move away from the direction of his undergraduate degree in Engineering to instead pursue advanced religious studies.
Raised in a Christian house in Upper Egypt, Amen is the son of a priest at the Evangelical Church in Nag Hammadi, a town named after its founder Mahmoud Pasha Hammadi and situated in the governorate of Qena. In January 2010, the town was notably the site of the tragic Nag Hammadi massacre, when six Coptic Christians and a Muslim security guard were gunned down in a drive-by shooting, following a Christmas Eve mass.
When Amen first learned about the doctrine of the Evangelical Church and theology in his local church, he never considered pursuing the same track as is father, seeing the latter consistently busy throughout the week. It was not until towards the end of his third year of undergraduate studies, he explains, that an inner voice unexpectedly encouraged him to embark on a religious journey and enter the seminary to become a pastor, just like his father.
In order to receive more clarity, he spent his entire fourth year of university praying on his own, in an attempt to figure out whether he was ready to completely shift his professional pathway. "Indeed, the Lord confirmed this call to me in various and detailed ways," remembers Amen.
By the beginning of his final year therefore, he told his father that he had decided to enrol in the Seminary in Cairo to pursue a Master of Theology, which ultimately qualifies graduates to become a pastor of an Egyptian Evangelical Presbyterian Church.
Evangelical Christians in Egypt: A Brief Introduction
The Evangelical Church in Egypt, also known as the Synod of the Nile, was introduced to Egypt in 1854 by American missionaries who formed part of the United Presbyterian Church of North America, a larger Anglo-American Protestant movement that sought universal evangelization.
The main targets of these missionaries, who founded the country's first primary schools for girls and students with special needs as well as set up medical facilities and libraries, were Coptic Christians whom they hoped would come to embrace evangelicalism. Yet to this day, Evangelicals remain only a small religious community in Egypt. The Church has a total of eight presbyteries, 314 congregations and around 250'000 members.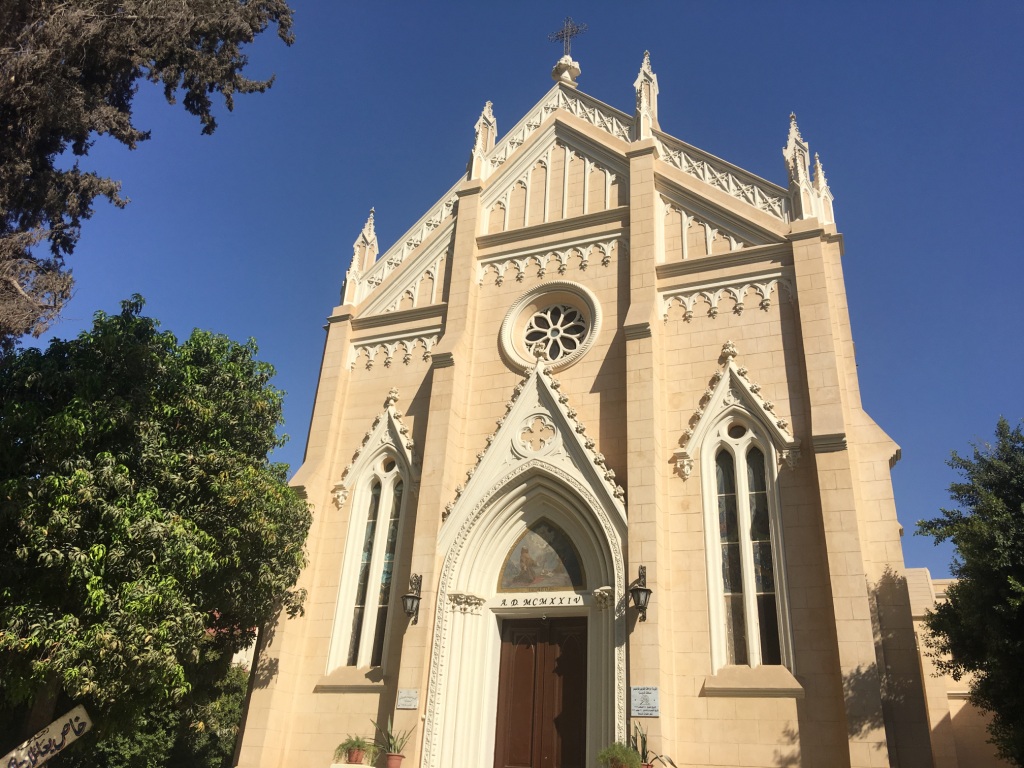 Since its early days, the Evangelical Church has been carrying on the tradition of serving local communities through a range of social, educational, medical and evangelistic programs – "they serve a wide spectrum of society," says Amen.
In order to ensure the survival of their community, members of the Synod of the Nile have been committed to training pastors from across the region at seminaries such as the Evangelical Theological Seminary of Cairo (ETSC), the one which Amen decided to opt for.
"There are many seminaries of theology in Egypt, such as the Seminary of the Orthodox Church, the Baptist Theological Seminary, the Episcopal Theological Seminary and other colleges; but I chose the Evangelical Presbyterian Seminary, firstly, as a response to God's call, as I mentioned earlier. Secondly, specialized teachers and doctors with specialized degrees from the best international universities are teaching there."
The Evangelical Theological Seminary of Cairo
The ETSC was founded back in 1863. At that time, it used to be a floating seminary on a houseboat that would sail upriver from Aswan to Cairo, evangelizing and training leaders in cities and villages along the way.
In 1926, the campus as it currently stands was established in the central Cairo district of Al-Abbasiya. Since, several other buildings have been added, including a residence for faculties and a student dormitory, a large dining hall, a 250-seat auditorium and even a multipurpose sports-field. Amen feels very privileged to be able to make use of all of these facilities, he tells us.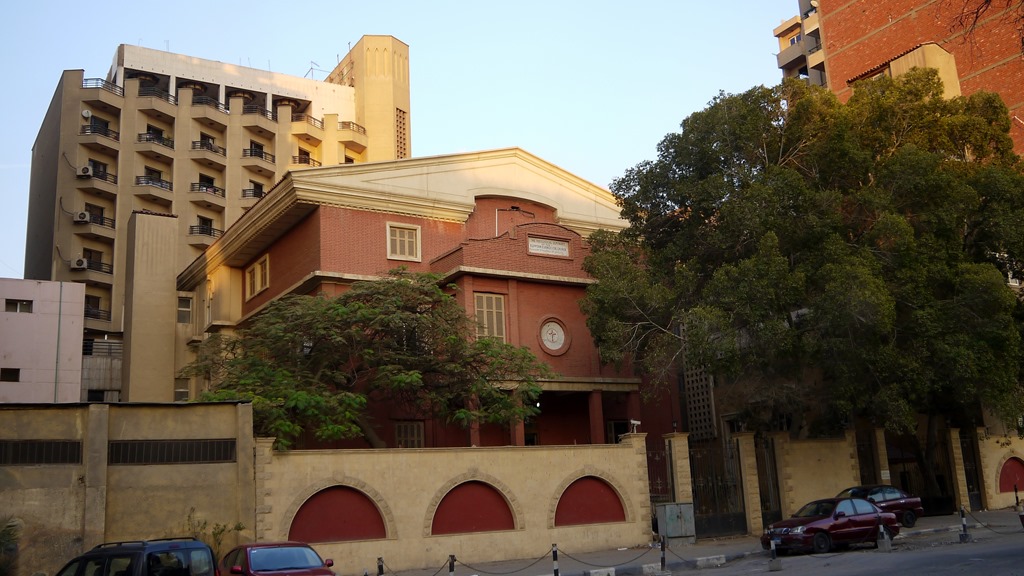 In terms of study options, the seminary offers various programs and certificates, including Amen's Master of Theology which, he explains, involves choosing a specialization by the end of the second year. This specialization could be pastoral, philosophical, counseling or interpretive theology and Amen mentions that he himself is currently most interested in focusing on counseling.
The diversity of his degree makes it hard for Amen to identify a favorite course: "Since I have not pursued academic studies like this before, I enjoy every course in my department. Each one of the them teaches me something new."
Elaborating on the main body of students in his program, Amen says that "they should be members of various Evangelical Presbyterian churches in Egypt, because after completing their studies, within four years, they will have to serve as pastors in the various evangelical churches."
Generally, graduates of the ETSC go on to serve as pastors and leaders in protestant churches in Egypt and across the region, while also serving congregations abroad. Indeed, the seminary's overall mission, according to its website, is 'to prepare, equip and train pastors and leaders of the Evangelical Presbyterian Church and various churches in Egypt, the Arab world and Arab communities abroad.'
Unlike with other denominations, where a bishop can nominate a person as a priest, without the latter having to enter a theological faculty, "you become a pastor in the Evangelical Church only by attending the college," Amen explains.
Yet Amen also points to other important career options, such as working in a clinic or hospital like the Evangelical Medical Center in Attaba. Alternatively, one could become a chaplain responsible for the management of a private Synod school such as Ramses Private school. The seminary also paves the way for those seeking to become academic researchers or pursue doctoral studies, but ultimately students tend to have to move abroad for more specialized studies.
The Theology program is rigorous, we are told, with students needing to be well-equipped with language skills. While taught in Arabic, the students read the biblical texts in their original languages: the Old Testament in Biblical Hebrew and the New Testament in Greek.
In recent years, however, the study of theology has inevitably changed and had to adapt to technological developments and new means of social communication and interaction, explains Amen.
Amen concludes our exchange by offering advice to students interested in studying theology: "Do not study theology only to obtain certain information, but with the desire to change your inner self."
"I myself would love to be a pastor of a church in Upper Egypt where I grew up, because I have seen the urgent need for pastors there."
---
Subscribe to our newsletter
---