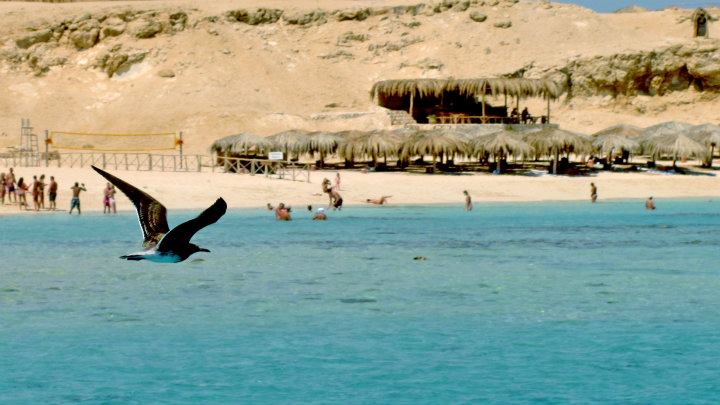 Upon arriving to the Red Sea city of El Gouna for the Egyptian-German Cairo Climate Talks' (CCT) 61st session, a couple of my colleagues went to buy something from the supermarket. I was confused as to why they came back carrying white fabric bags. It took a few seconds for my memory to kick in: single-use plastic has now become history in the governorate.
Established six years ago, CCT aims to encourage exchange of experiences and foster cooperation between policymakers, the business community, the scientific community as well as civil society.
"We want climate change to be a mainstream topic, for people to relate to such issues," said Amena Sharaf, the CCT Coordinator at the session.
Since they would form a major route to the public, mainly journalists from different media entities were invited to the event. The location was not chosen without a reason. The Red Sea resort now has its first plastic-free hotel.
It is also where the Hurghada Environmental Protection and Conservation Association (HEPCA), one of the country's major environmental organizations, is located. Desalination as a source of water is also on the rise.
No Country for Old Plastic
Red Sea Governor Governor Ahmed Abdullah was one of the first speakers at the event.
"Fines for continuing to use plastic will be enforced by the end of July," Abdullah declared. He believes, however, that the ban has been 90 percent successful.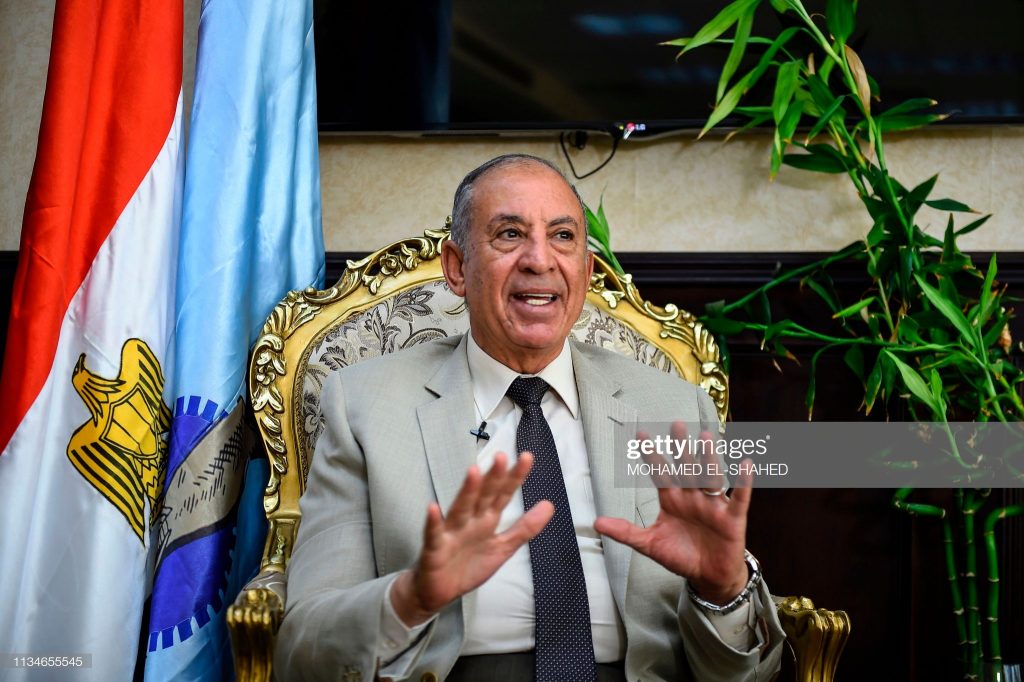 Addressing Abdullah afterwards, Philippe Maupai, the science department head at the German Embassy in Cairo said "You have been making news headlines worldwide, and especially in Germany, with your ground-breaking decision."
At first, the plastic ban was met with doubt, if not outright refusal from citizens and shop owners, the governor recalled. Yet awareness campaigns were gradually implemented, in partnership with civil society, at sports clubs, schools, and even during Friday prayers in mosques.
These campaigns  would show people how non-biodegradable plastic in fact destroys the reef and wildlife, and how single-use plastics are hazardous to human health.
"The rate of cancer and kidney failure is so much higher than in the '50s and '60s, before the spread of plastic," Abdullah stated.
In an effort to "provide an alternative to citizens," the governor said that 15,000  reusable bags, manufactured in Germany, had been handed out to government employees and at public places such as local vegetable markets and mosques. Pointing out an extra advantage, Abdullah added  that "the bags are chic, you would not want to throw them away."
The governor ultimately hopes that the Red Sea will become a model for the rest of Egypt. Indeed, Dahab, a South Sinai touristic city, has since followed suit.
Abdullah also regards his decision  a crucial form of soft power that will  increase tourism, saying that "the environment is the major aspect of the Red Sea's tourism revenue."
A Model for Zero-Plastic Tourism
Gerard Hanssen, General Manager of Siva Grand Beach Hotel, agrees with this claim. Siva Grand Beach is Hurghada's first zero plastic hotel. Focusing on environmentalism "gives us a competitive edge," he said at the Cairo Climate Talks' event.
The pursuit of getting rid of one-way plastic began a year ago. Hanssen wanted his team to realize "what it means to use plastics, and to do away with it." He asked them to walk through the hotel and take photographs of everything made from plastic. The process took a month.
"It is staggering how much of what we use in our hotel operations are plastic related – how much plastic is actually involved in our daily life at the hotel," Hanssen said.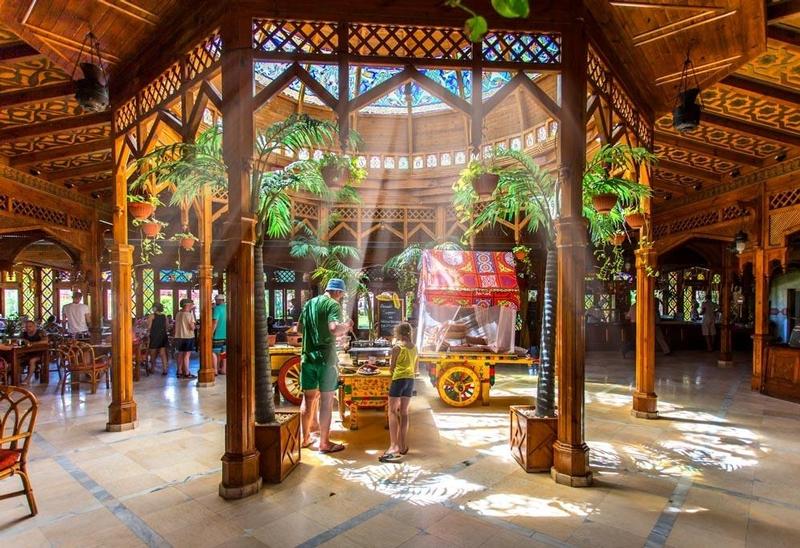 Wooden spoons have now replaced plastic spoons, and paper straws have replaced plastic ones. Similarly, plastic chairs have turned into bamboo chairs, and artificial plastic plants have become real plants. Biodegradable plastic bags are now used for garbage bins. Plastic shampoo and shower gel containers, of which the hotel would use at least 1100 a day for its 550 rooms, have become history. Honey and jam are served at buffets in big jars rather than in small individual plastic containers. Menus come  without plastic lamination. The wristbands hotel guests wear are now made of fabric.
"You have to spend money, it is an investment," the manager, who is eager to make a change for the coming generations, stated. "This is how to go for our children in the future," he said.
In November, Siva Grand Beach got certified from the Hurghada Environmental Protection and Conservation Association (HEPCA), one of Egypt's leading environmental NGOs.
The organization, which was founded in 1992, has since installed the biggest mooring system in the world, launched projects for sharks, dolphins, and turtles protection, built a Red Sea Wonders museum, conducted studies on climate change, put in place a solid waste management system, trained divers for ecotourism, empowered locals, and conducted  many awareness campaigns.
"Scientific evidence indicates that the Egyptian coral reefs might be the last reefs to be affected by climate change, the last refuge of corals worldwide," said Heba Shawky, HEPCA's Deputy Managing Director at the CCT session.
Treating Water Well
As part of its three-day event, CCT furthermore organized a field visit to a seawater desalination unit.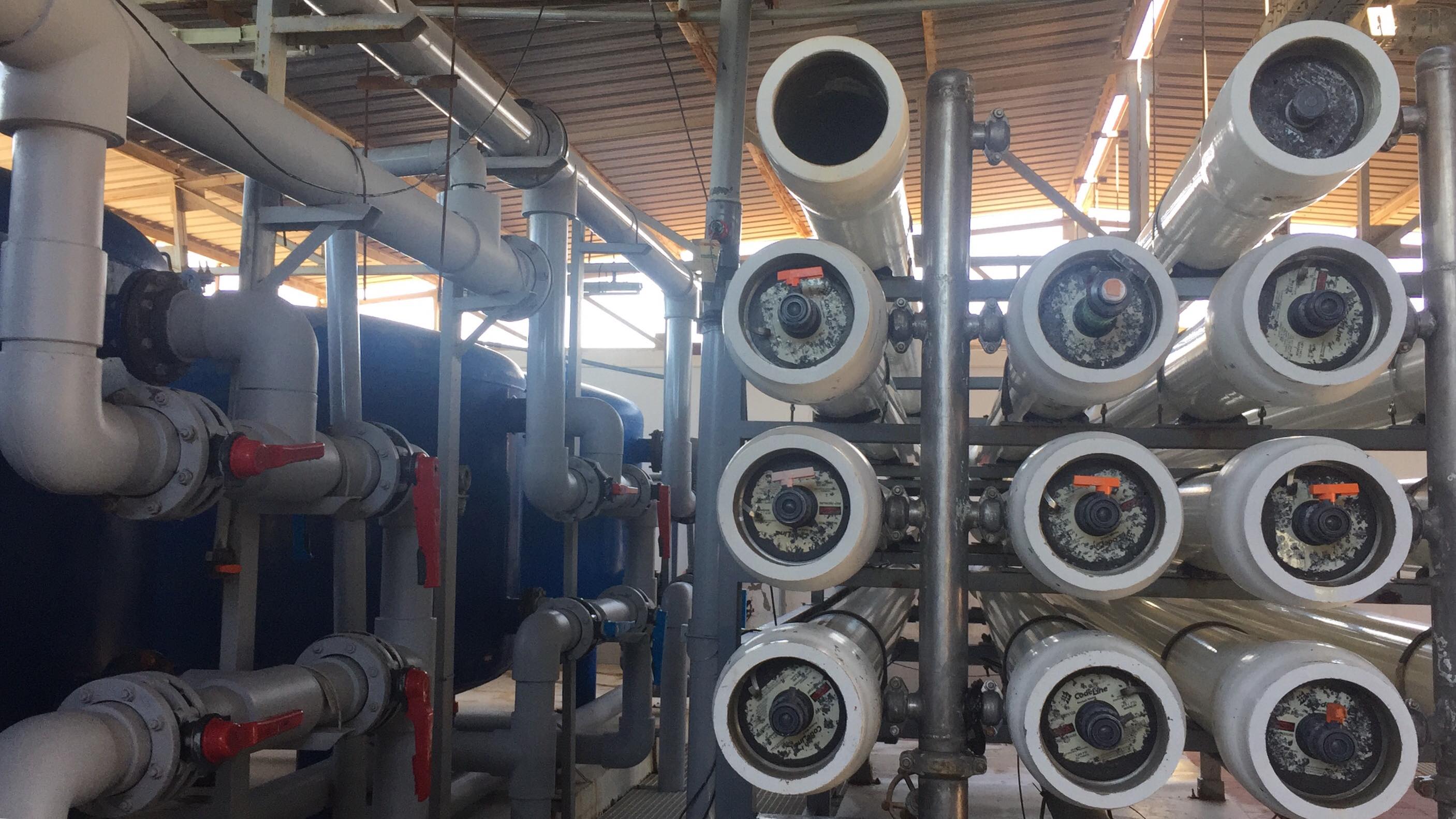 Gouna receives  12,500 m³ of clean water a day from desalination, explained Hani Nahamia, the unit manager. There are currently 17 desalination units in the city, and as Gouna expands, more shall be  installed.
The little saltwater remaining from the process goes to Gouna Park, where mangrove trees flourish. Nahamia added that there are also sewage treatment units, where water treated is used for irrigation.
A further important point Governor Abdullah brought up is the attempt to decrease carbon dioxide in the air, agriculture has been expanding in the Red Sea, despite the area being mostly made up of desert land. He also talked about beach clean-ups, and a 70 million EGP Egyptian-German recycling factory, both of which are examples to become more environmentally conscious.
In 2018, the Red Sea's Hurghada ranked 21 on TripAdvisor's list of top 25 tourist destinations in the world. Abdullah vowed that Hurghada will move higher on the 2019 list, not least with it becoming a more popular destination amongst tourists seeking environmentally-friendly travel options.
The governor ultimately hopes that the Red Sea will become a model for the rest of Egypt. Indeed, Dahab, a South Sinai touristic city, has since followed suit.