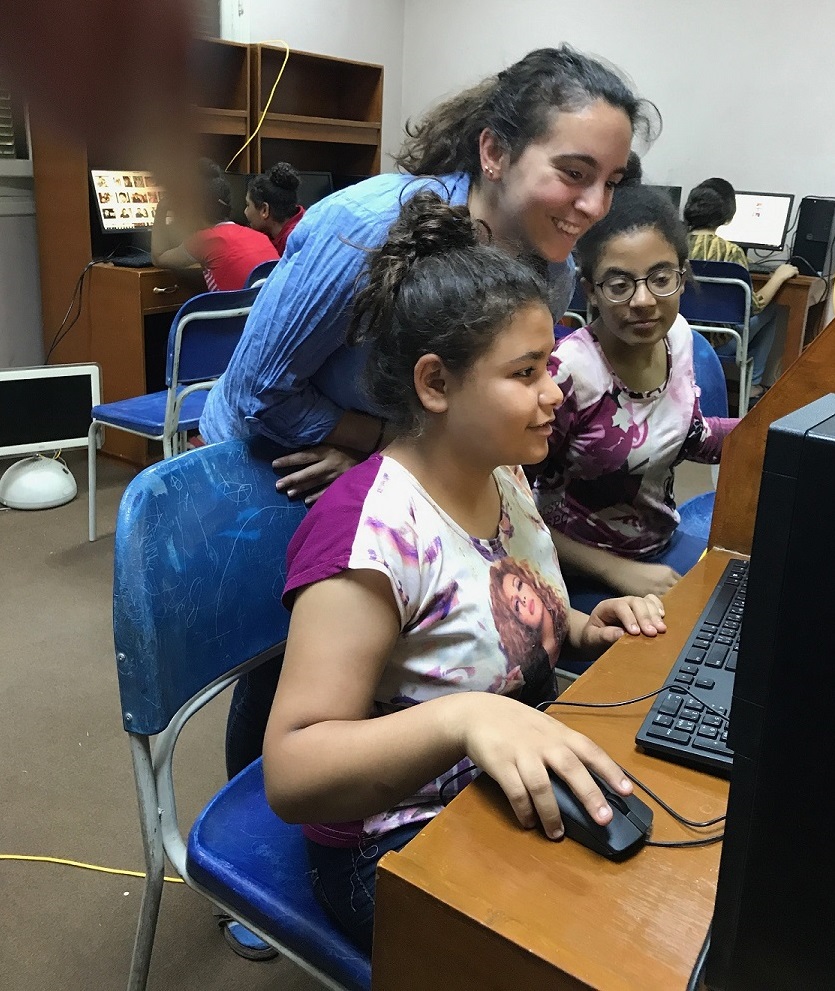 Upper Egypt is one of Egypt's most under-resourced and underdeveloped regions, which puts a great strain on its citizens and exacerbates a number of existing social issues. One such example is the neglect young orphan women face there, a particularly marginalized community not only subject to sustained gender inequality but often deemed illegitimate in the eyes of Egyptian society as well other countries across the region.
Many of these women are unable to access educational opportunities, which in turn decreases their ability to become agents of change. What is more, degrading stereotypes that paint Upper Egyptians as backwards and brainless unfortunately still prevail across the country.
Benat Seshat is a social initiative that intends to alleviate these intersecting forms of oppression by strengthening digital literacy and computer learning skills of a group of young women between the ages of 14 and 30 in an Upper Egyptian orphanage.
In doing so, the broader aim of the project is to pave the way towards higher education, self-realization and societal integration beyond the confines of the orphanage. By providing the necessary technological resources as well as critical thinking skills, the students will ideally be able to expand their knowledge of the world and better understand their position within it.
Named after the Ancient Egyptian goddess Seshat – the goddess of knowledge, wisdom, and intelligence – Benat Seshat is the brain child of Nancy Awad, a student who was able to receive full-funding from her college in the US, Swarthmore College and from the Lang Center for Civic and Social Responsibility to serve a group of young women living in an Upper Egyptian orphanage, the precise location of which is to remain anonymous for privacy reasons.
Egyptian Streets managed to talk to the young social advocate, who is not only deeply committed to the project itself but hopes more generally to spread awareness about frequently stigmatized social issues such as orphanhood.
"My aim is mainly to reach Egyptians, and people all over the region for that matter. By spreading awareness about this initiative, I hope to challenge the average Egyptian to start thinking about their own prejudices and mentalities. My goal is to paint orphans, especially orphans in Upper Egypt, – the laughingstock of Egypt – in a different light. Everyone always talks about helping orphans when they are children, but what happens to them when they grow up to become adults?"
The preliminary stages of the initiative are already underway in the form of two twenty-day pilot programs conducted during the months of July and August 2019. Awad is currently in the orphanage, where she is teaching three such classes a day for five days a week. Later on in the year, after distributing certificates for these classes during a final ceremony, a new teacher training is scheduled to take place, so that the necessary skills can be transferred to local teachers.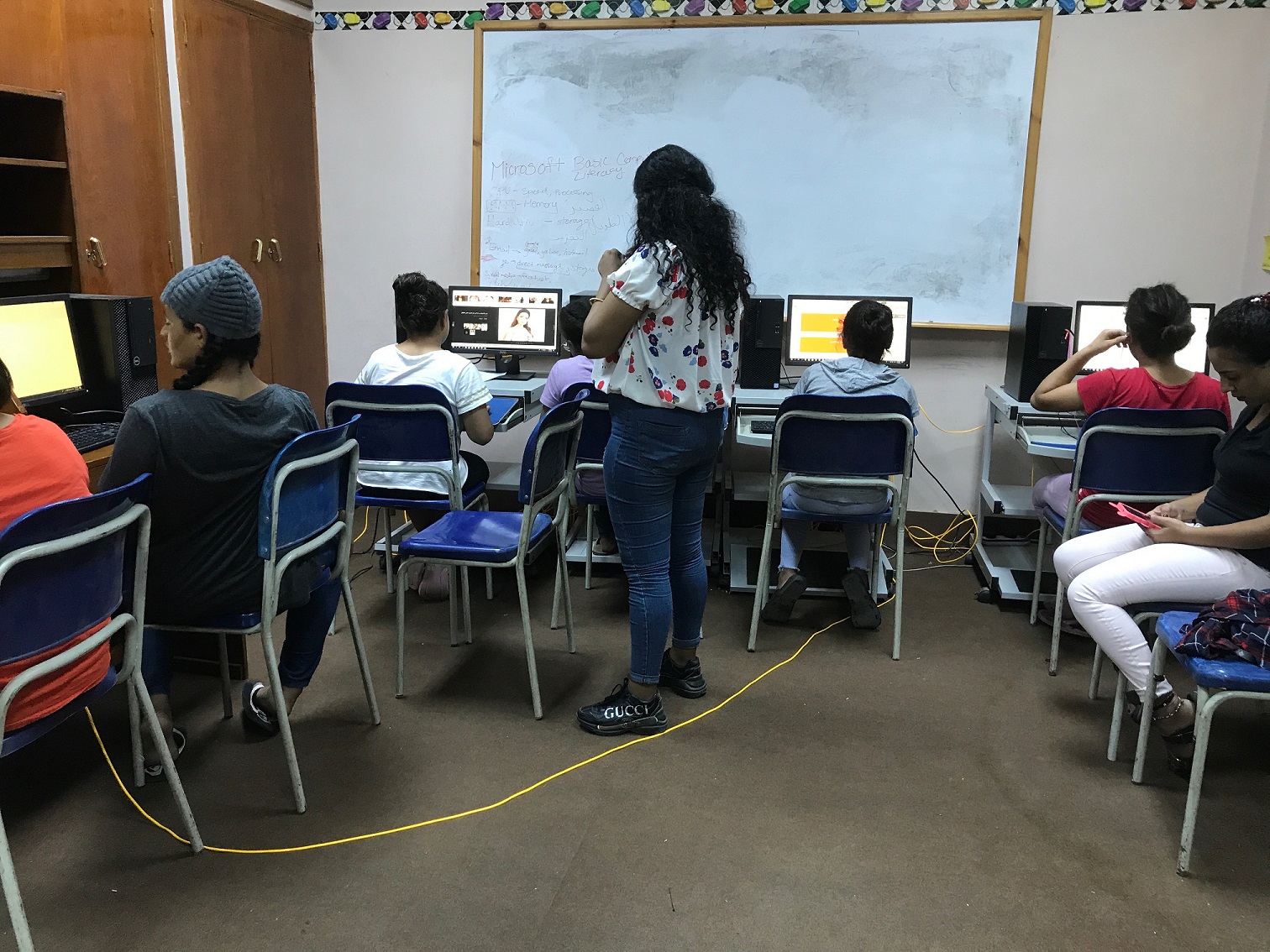 Planning Benat Seshat: Why Orphaned Women? Why Digital Literacy?
One of the main reasons why the Benat Seshat initiative is targeted towards orphaned women in Upper Egypt is due to the stigmatization these women face from Egyptian society:
"As many of you may know, in Egypt, there is a great deal of stigmatization against orphans because they are often deemed illegitimate by society. They are often mistreated and neglected since, as Time Magazine puts it, "being an orphan in Egypt is akin to being in a lower caste of people. Orphans are widely labeled as 'children of sin' and assumed to be the illegitimate and abandoned products of extramarital sex. This label follows them throughout life, making it difficult for orphans to attend public schools or universities and nearly impossible for them to marry a non-orphan."
As for deciding on the project's focal point, it was after having met with various stakeholders such as Hands Along the Nile in Washington D.C. and others throughout Egypt, but more concretely, after completing a so-called community assessment at an orphanage in Assiut back in September 2018, that digital literacy was considered most effective, as Awad explains.
The community assessment involved conducting an anonymous survey alongside more in-depth individual and group interviews with about 40 of the young orphan women currently participating in the project.
Evaluation of the survey showed that over 82% of those individually interviewed wanted to learn how to use the computer:
"I want to learn computer and English but there isn't the opportunity," one of the student's quotes included in the project proposal reveals.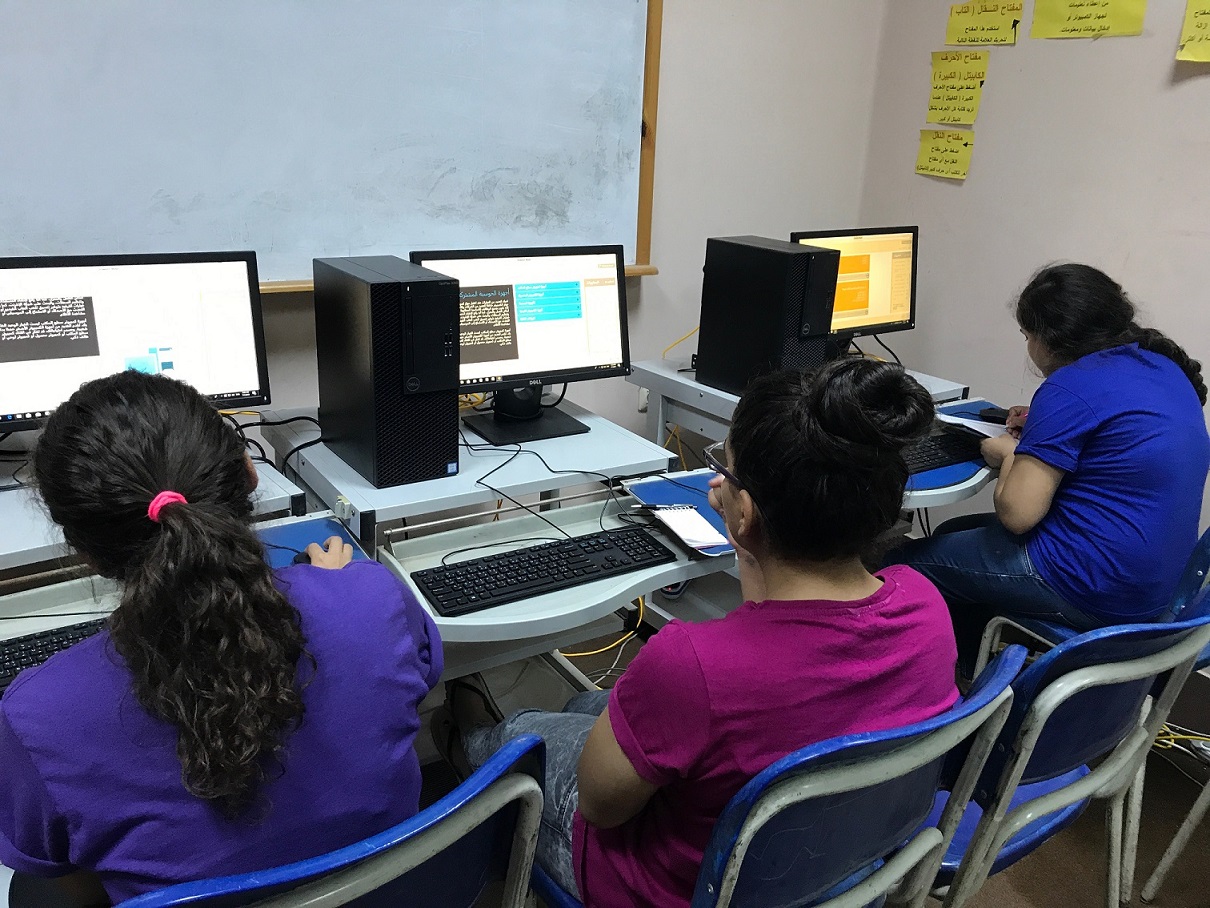 The community assessment was essentially necessary to ensure that the project would be centered around the needs of the community: "All of these conversations and data helped inform my project so it can be an initiative that is designed for and by the local community," Awad explains.
Indeed, an absolutely critical component to be considered when designing social impact projects, is for them to not simply be implemented from the top-down – as these tend to often cause more harm than good – but to adopt more of a grassroots and context-based approach:
"Building a project bottom-up is how you can best lay the foundations for a successful and sustainable project, since no one in the host community will help in sustaining a project if it is an unwanted one that did not involve their inputs throughout the process."
"Ultimately, only the local people from that community know what's best."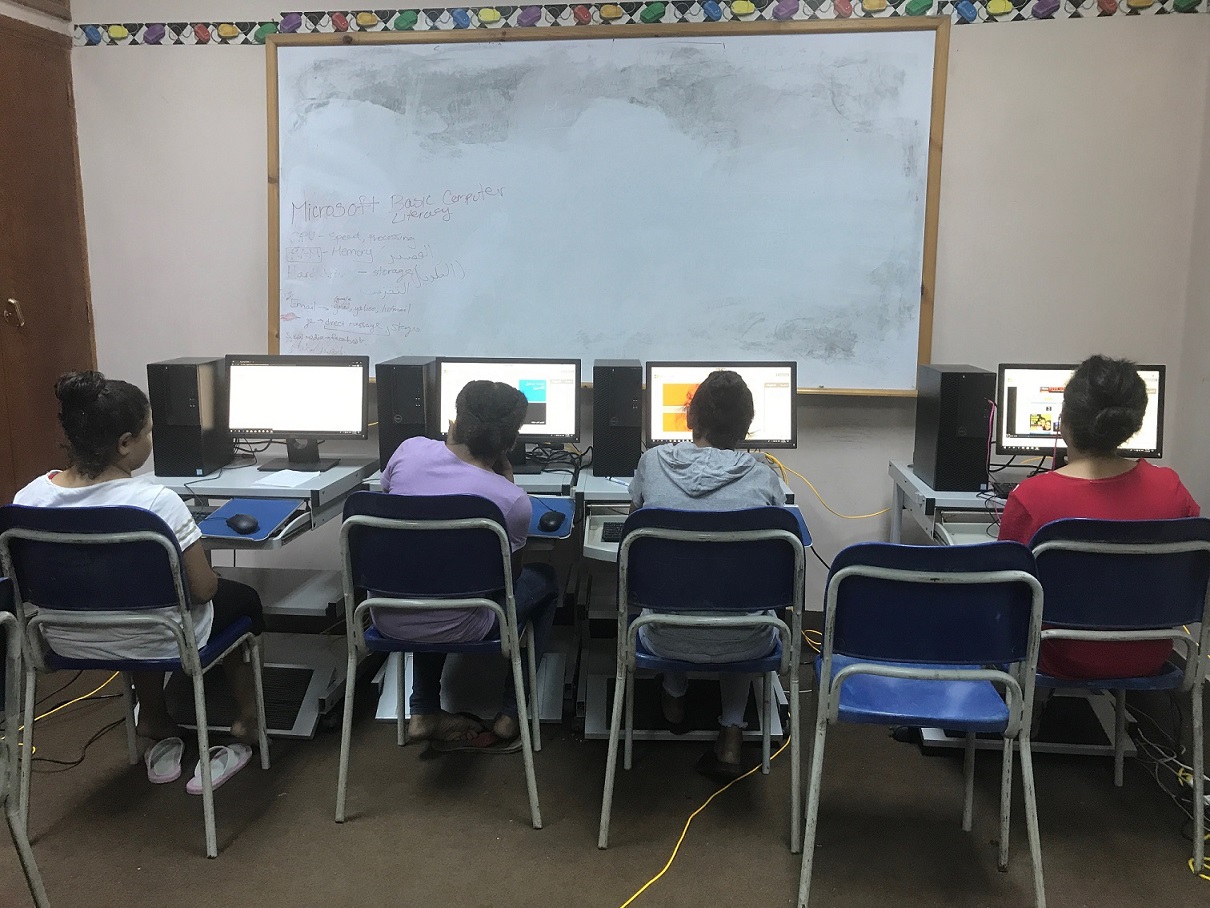 Digital literacy appeared, however, not to be the only subject of interest: "Alongside computer training, I found that there was also a huge interest in learning English amongst the young women.
Ultimately, I picked digital literacy because access to the internet can open up many more doors and possibilities. For instance, you can take an English class online and start learning English that way. The possibilities with technology are endless," says Awad.
Regarding the curriculum, the content was selected so as to build "a better understanding of the self, the world, and how oneself fits into the world. In addition to completing different self-reflection activities like memoir writing, the course also has the students research other countries and cultures and discuss their own personal ideas on social media and globalization," Awad elaborates.
By teaching these women who are otherwise very sheltered the necessary tools to be able interact with the outside world, Benat Seshat is able to make a huge difference.
Most importantly, these lessons will open new doors for the women by introducing them to the many different career and educational options that have become available thanks to technology.
"For example, if someone has an artisanal skill like jewelry-making or carpet-weaving, they can advertise and sell on different online platforms. Technology can make reaching an audience easier, and therefore, can create easy accessibility to different online markets – putting potential opportunities right at your fingertips. Additionally, I've heard of different organizations that will hire Arabic-speakers to converse with foreigners who want to practice their Arabic through programs like Skype. That could be another option."
Beyond providing the means to generate income, the initiative is committed to fostering their personal development. Its aim is "to widen their understandings of the world and outlooks on life while simultaneously making them question, "who am I and how do I fit into the world? How do I want to fit into this world? What role do I want to play?"
"Ultimately, digital accessibility helps to bridge this gap – between the self and the world."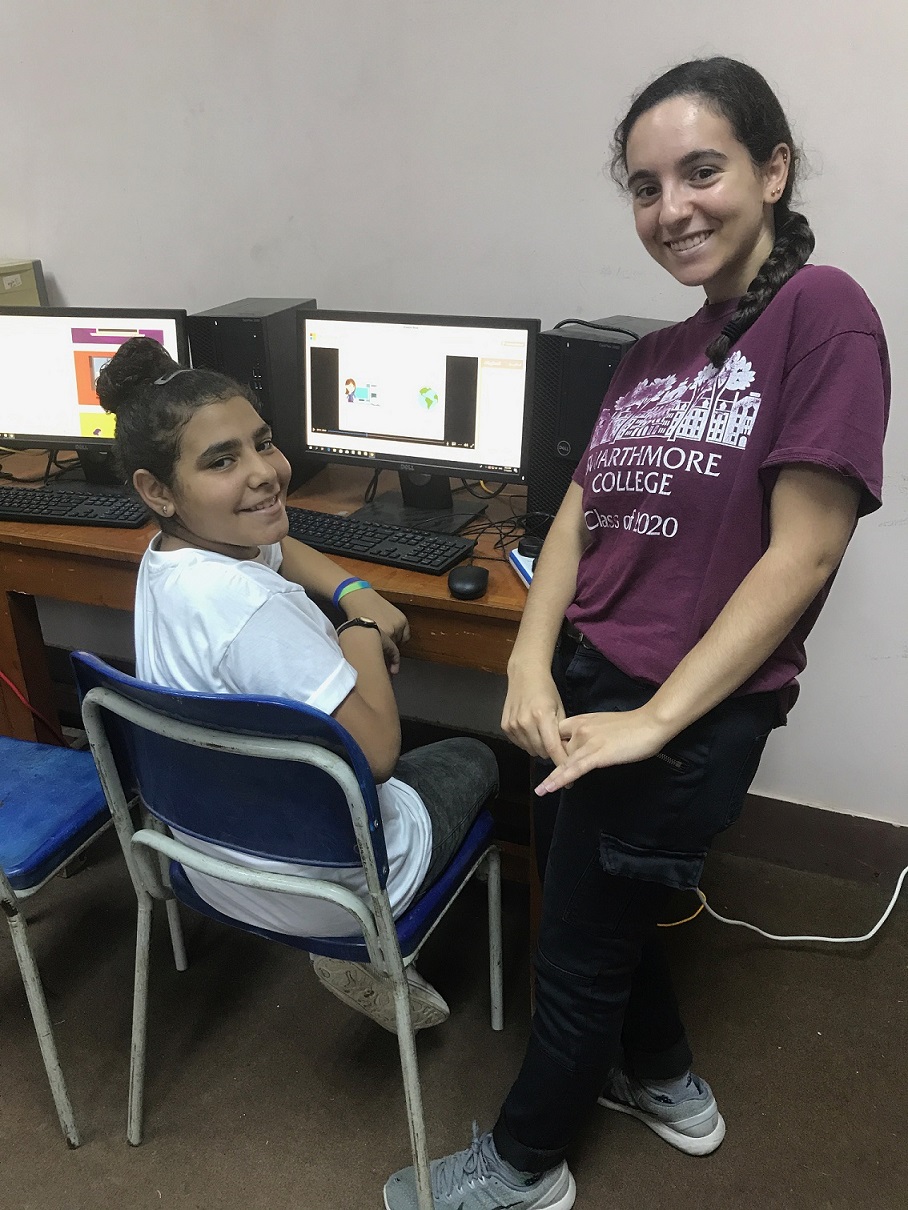 "Leaving it in the Hands of Local Women": Sustaining Benat Seshat
While the trial phase of Benat Seshat will come to an end this summer, the idea is of course to sustain this project. The way in which Awad envisions this to be done is by transferring the necessary teaching skills to some of the older women residing in the orphanage or from the surrounding area. As the project proposal convincingly notes, 'they will be the ones who run the program, teach the new generations, and make all future executive decisions.'
"I hope that selecting local people who care deeply about the cause and the initiative will ensure that it is upheld at a similar quality," says Awad.
As for the question of funding, the plan is to reach out to other funding sources once the pilot phase is successfully completed. These would enable collecting sufficient funds for long-term necessities such as hardware maintenance and certificates, items that are essential to keeping the program running.
Committed to further advocating for the rights of minorities and disadvantaged communities, Awad is confident that the project will make a lasting impact and that it can provide an important first step towards greater awareness: on the one hand about the plight of orphan women and on the other, about the socially transformative potential of technology:
"I am an optimist when it comes to technology, so I think it's ability to connect people and ideas is absolutely groundbreaking. It literally has the power to mobilize masses of people, and I don't think we have even scratched the surface of its potential. The possibilities are endless."
The Benat Seshat initiative can be followed on Facebook and Instagram.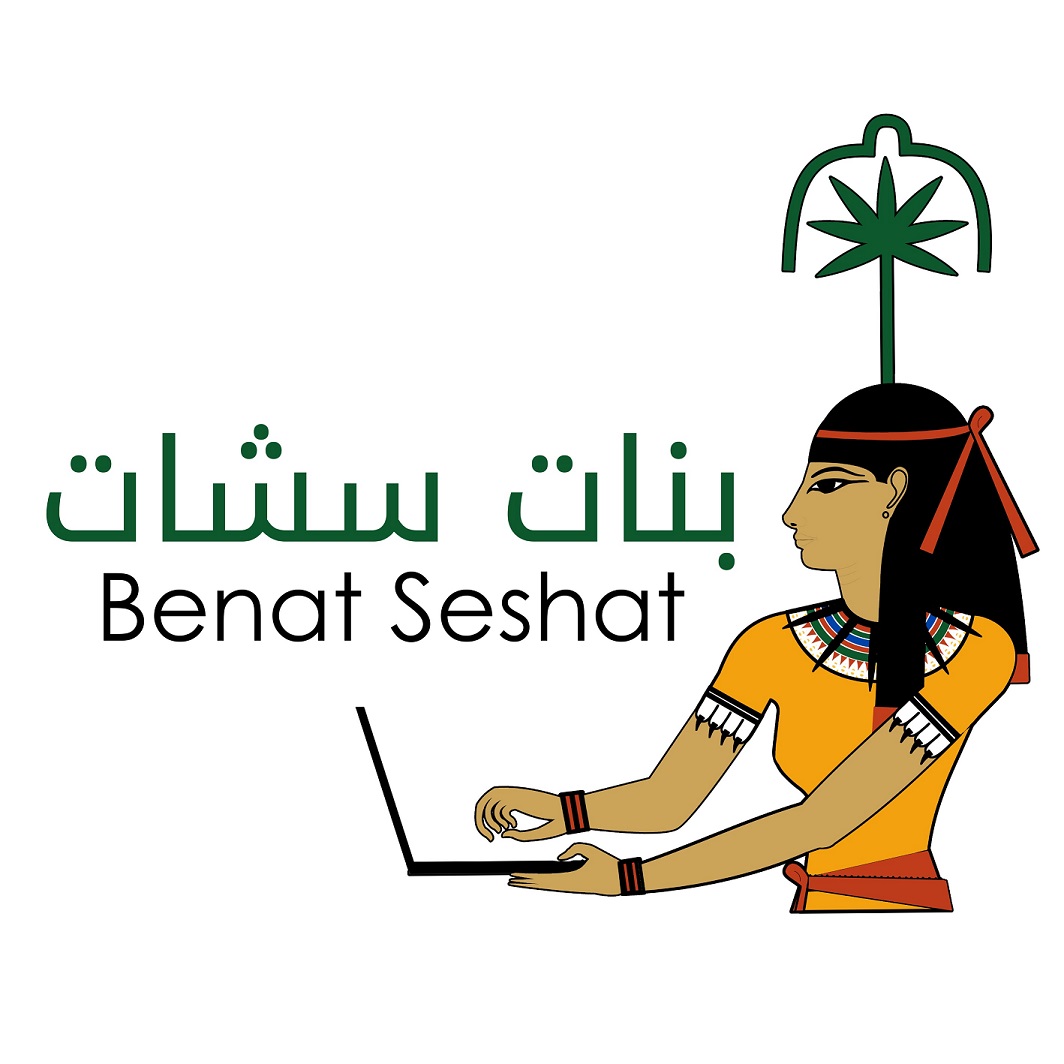 ---
Subscribe to our newsletter
---