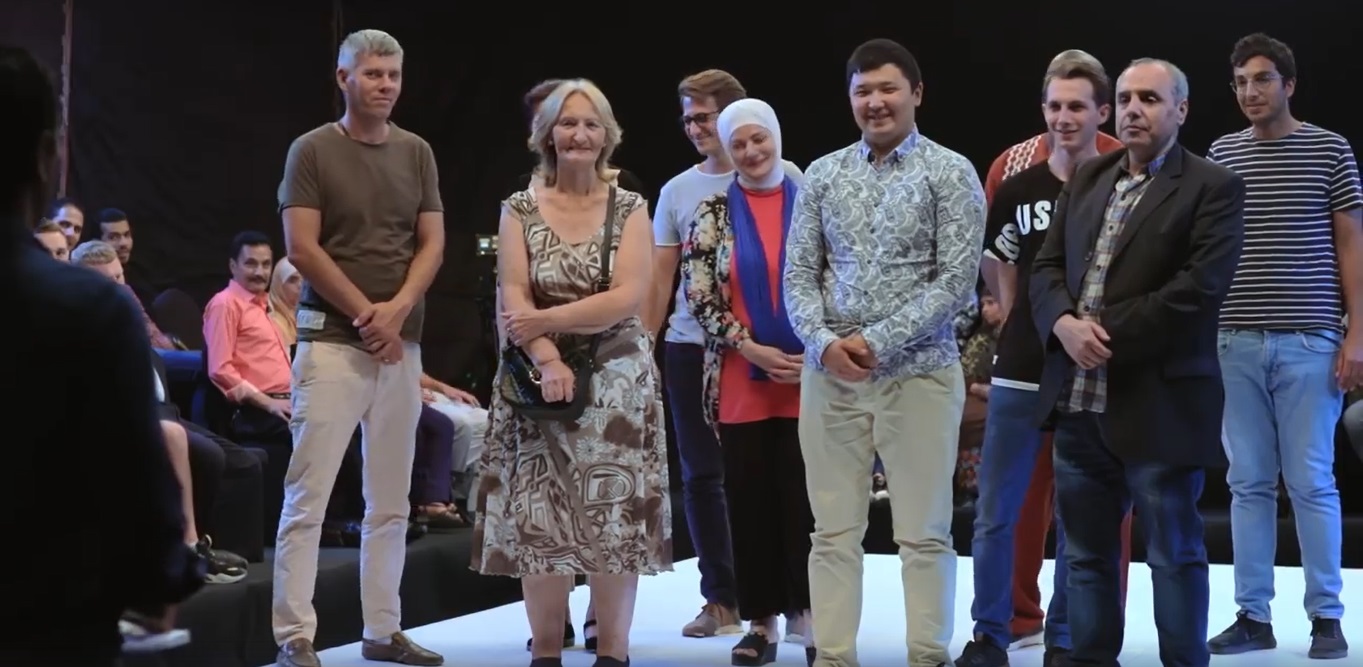 The Embassy of Switzerland, with the support of the Ministries of Foreign Affairs and Youth and Sports, and in partnership with the International Organisation for Migration, launched a Clickfunding campaign on Thursday 18th of July called '#WeCompleteEachOther' to support the integration of migrants in Egypt with a focus on the economic benefits of migration.
The online campaign has been developed by the award-winning Egyptian social start-up Bassita, which is a social start-up specialized in awareness and fundraising for positive initiatives.
Bassita creates and implements online and on-ground awareness activities through developing partnerships with a large range of stakeholders, including media, governmental entities, NGOs and private sector companies.
Directed by renowned director Sherif El Bendary, the campaign stars movie star Asser Yassin and depicts a social experiment seeking to illustrate that what unites people is stronger than their differences.
Egyptians and migrants from 15 nationalities took part in the social experiment during which they presented statements and asked those who identified with what was being said to gather on stage. Participants from completely different backgrounds found that they are in fact similar in many ways.
The initiative was developed as a Clickfunding campaign, asking social media users to interact with it.
Once the campaign reaches 250,000 interactions on Facebook, Twitter and Instagram, the IOM will commit to implementing entrepreneurial trainings for Egyptians and migrants to open local businesses in Egypt, further contributing to the economic growth of the country.
The campaign displays messages of acceptance and respect, and celebrates diversity as a strength for society. The campaign also shows that migrants contribute positively to Egypt's economy.
The campaign aims to provide a true image of the positive contribution migrants bring to any country and to highlight that all people share common characteristics and experiences.
"I strongly believe that an undiversified society does not exist. Our enriched world has always been made of people with a variety of origin, age, race, gender, beliefs, thoughts and ideas. We all share something in common, which is making the beauty of humankind," Laurent de Boeck, Chief of Mission of the International Organization for Migration to the Arab Republic of Egypt.
"At least we all share humanism and emotions for a better world. This campaign is a perfect model fostering our understanding that differences are solely visual. We, inside, share a lot in common," he added.
---
Subscribe to our newsletter
---