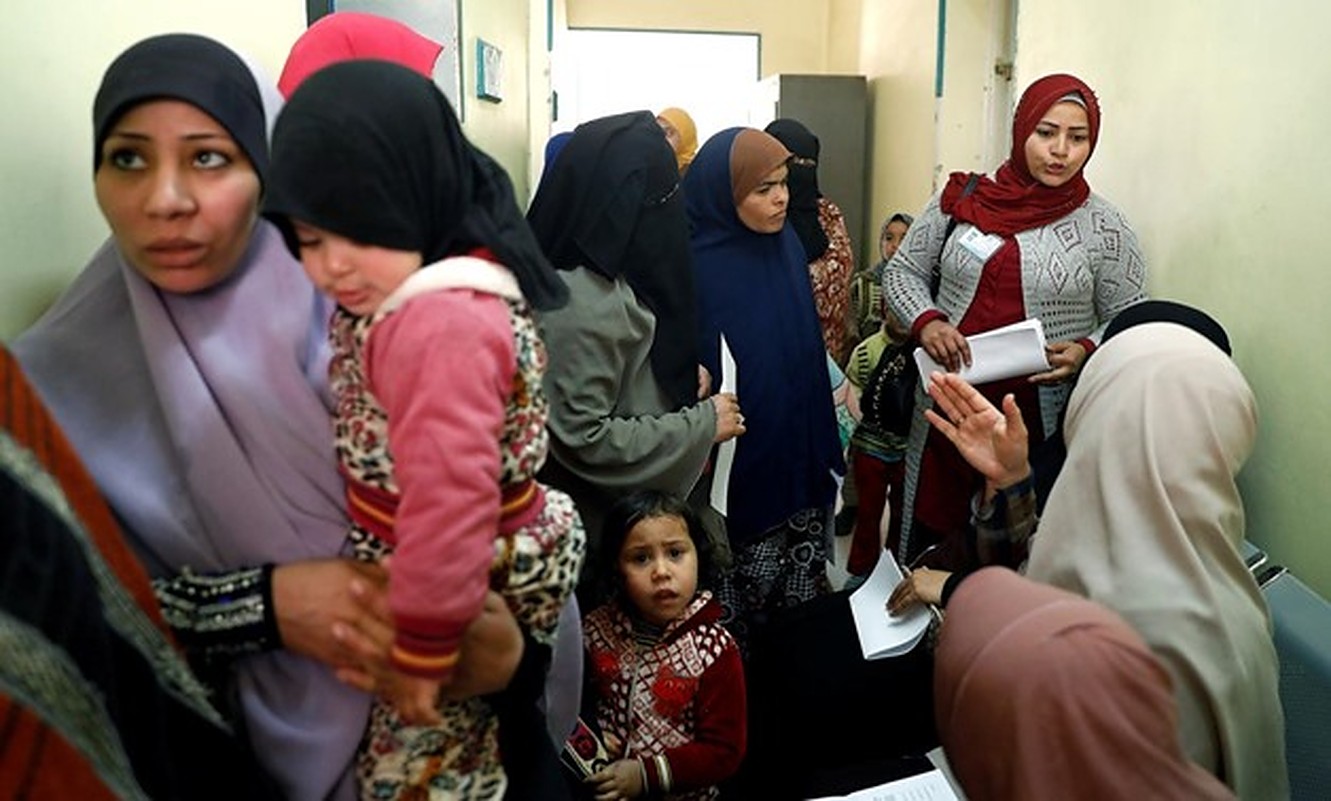 Under the slogan "Egypt's Women are Egypt's Health", the first phase of a nationwide campaign to support women's health kicked off in nine governorates and screened more than three million women so far, reports Ahram Online.
The Ministry of Health and Population launched the Women's Health Initiative earlier this month for early detection of breast cancer, hypertension, diabetes, osteoporosis and heart disease, targeting around 30 million women above the age of 18.
The examinations are accompanied by awareness lectures on methods of breast-cancer detection as well as tips on how to lead healthier lifestyles and improve reproductive health, with checkups taking place at 1,200 medical centres in South Sinai, Marsa Matrouh, Port Said, Alexandria, Beheira, Damietta, Qalioubiya, Fayoum and Assiut.
The first phase is set to last until August 30 in Alexandria, Port Said, Beheira, Qalyubia, Damietta, Matrouh, South Sinai, Fayoum and Assiut.
The second is from September 1 to October 30 and includes Cairo, North Sinai, Red Sea, Ismailia, Suez, Kafr El-Sheikh, Menoufia, Beni Suef, Sohag, Luxor and Aswan.
The third and final stage will start on 1 November and will include Giza, the New Valley, Gharbia, Dakahlia, Sharqia, Minya and Qena.
Health Minister Hala Zayed previously noted that breast cancer is the second most prevalent cause of death among Egyptian women, though women often prefer to spend the money on their children than on treatment.
To cover the costs, the initiative is providing its services for free, as the cost of a breast-cancer test in a laboratory is close to 1,000 EGP, while an osteoporosis test costs around 450 EGP.
"The initiative will save all these costs for Egypt's women, as many cannot afford the cost of these tests," Khaled Megahed, spokesman for the Ministry of Health, told Al-Ahram Weekly.
"More than 500,000 were found to have breast tumours, and they have been sent to specialised hospitals for further examinations to identify whether the tumours are benign or malignant," said Hamdy Abdel-Azim, supervisor of the campaign.
---
Subscribe to our newsletter
---