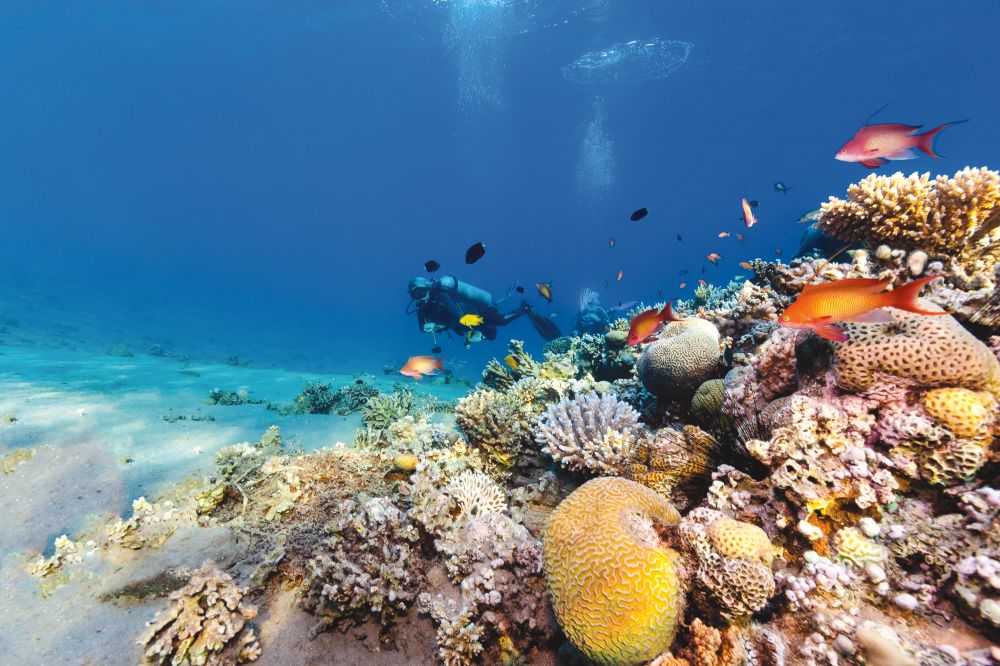 On Tuesday, Egypt's Minister of Environment Yasmin Fouad said that the government has plans to turn Sharm El Sheikh into an eco-friendly city with the help of the United Nations Development Program (UNDP).
During a meeting with the governor of South Sinai Khaled Foda, the minister discussed the development of South Sinai's nature reserves including prominent locations like Blue Hole and Ras Abu Galoum protectorates.
The ministry has plans to turn Gharqana village in Napq Protected Area, which is located near Sharm El Sheikh, into an eco-friendly village.
In 2018, the project was led by the Egyptian government to transform the touristic seaside into a green city by incorporating waste recycling plants, environmentally-friendly technology for renewable energies and water recycling. The UNDP financed the project by providing USD 5 million to kick start it.
In recent months, Egypt has made several efforts to encourage its citizens to lead an environmentally-conscious life by familiarizing Egyptians with recycling as well as ceiling the amount of plastic consumed.
With the arrival of summer, governor of the Red Sea governorate, General Ahmad Abdallah, recently announced that plastic bags in Marsa Alam would soon be banned, after having done the same in Hurghada.
In June, Egyptian Parliament member Anissa Hassouna submitted a proposal to abolish the use of plastic bags in Egypt to the Prime Minister and the Ministry of Environment.
Hassouna suggested replacing the environmentally-harmful use of plastic bags with bags that are more eco-friendly.
The MP stressed the non-recyclable nature of plastic bags and their incapacity for quick decomposition, which eventually results in their presence in seas and rivers polluting and altering aquatic ecosystems.
Moreover, the parliamentarian highlighted the adverse health effects of these plastic bags as they are burned along with other garbage, a common waste practice in Egypt.
Similarly, Egypt's Red Sea governor General Ahmed Abdullah decided to ban single-use or disposable plastics starting from June 2019 after agreeing to the proposal submitted by Hepca (Hurghada Environmental Protection & Conservation Association).
The ban of the single-use of plastics will apply on any food related outlets, including restaurants, coffee shops, supermarkets, groceries, butchers, fisheries, fruits and vegetables shops and pharmacies, as well as plastic cutlery like knives, plugs, plastic hooks, cups and dishes.
The EU-funded initiative was launched by the Egyptian Ministry of Environment in 2017, calling for "Enough Plastic Bags" in an attempt to eliminate the country's dependency on plastic bags, due to their negative effects on the environment and the economy.
The initiative aims to encourage citizens to reduce their consumption of plastic bags and to shift towards more environment-friendly alternatives.
---
Subscribe to our newsletter
---