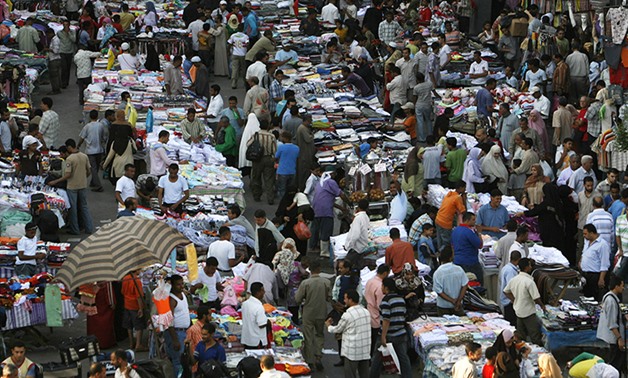 Local news outlets reported that Egypt's Ministry Supply and Internal Trade announced during a press conference on Saturday that the government will no longer support the third children through subsidy cards as of the end of August.
The decision comes a few weeks after raising fuel subsidies and a new wave of price increases.
Egyptian Supply Minister Ali al-Muselhi said that the non-beneficiaries will be removed at the end of August after the grievances are examined. He added that no new children will be added to a subsidy card with four individuals already in hand.
In 2017,  Justice and Development Organization President Zidane al-Qayni proposed the idea of ​​a "reproductive license" aimed at reducing the fertility rate, which is currently 3.47. The proposed law requires a license for each newly wed couple where they are allowed to have one child, and the license must be renewed every five years.
The proposal was to impose a fine on the birth of more than one child during the period of the license. When more than two children are born, the third and subsequent children are deprived of state support such as free education and health care.
With the beginning of 2018, the parliament reviewed 13 articles. Some of which discussed the deprivation of the third child from state benefits.
The content of the draft law also stipulates the term "distinguished family", which consists of no more than 4 members. It provides that these families certain state-specific benefits, such as advantages for loans to kick start small projects, as well as the establishing the National Council for the Care of Distinguished Families.
The proposal was raised for the third time in mid-2018 to determine the beneficiaries of the subsidy. One of the articles of the law included a provision to reduce the financial support for families who refuse to have two children only.
However, not everyone is happy with this decision. MP Hala Abu al-Saad said that lifting the support for the third child is unconstitutional because lifting the support for the third child distinguishes between citizens in rights and freedoms other than Article 53 of the Egyptian Constitution.
She said in a previous television interview that "the current economic situation is not balanced after the lifting of subsidies on fuel and float the pound and visit prices. The Egyptian citizen is currently moaning in the street, and in the end we tell those with five children 'I will no longer support you'. It is not right."