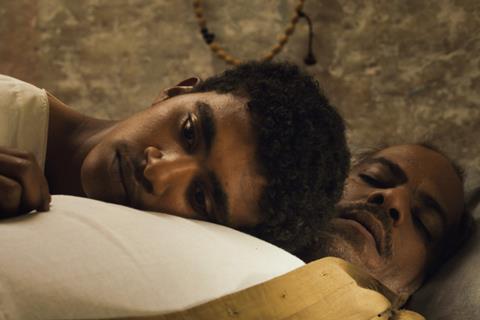 For the first time in its history, Sudanese feature film 'You Will Die at 20' directed by Amjad Abu Alala won the Best Narrative Feature Film award at El Gouna Film Festival's third edition.
This is the first Sudanese narrative feature film to ever participate in the festival. Its international debut was in late August during the Venice Film Festival, where it won the Luigi De Laurentiis Award and was nominated for Fedeora Award. 'You will Die at 20' also participated in the internationally renowned Toronto International Film Festival (TIFF) earlier in September.
Inspired by Sudanese folktales, the film follows a prophecy of a child who was augured to die at the age of 20.
On the Simaya, the naming ceremony of her firstborn child's naming ceremony, Sakina, played by Islam Mubark receives a devastating prophecy by a traveling sheikh who announced that her son, Muzamil, who is also the protagonist in the film, would die in two decades.
Muzamil, played by Moatasem Rashid then as a teen by Mustafa Shehata, means, "wrapped in clothes" after his forecasted future. His mother Sakina mourns over her son's life while she raises him on her own. His father Alnoor, played by Talal Afifi, fled to Ethiopia upon hearing the news of which he could not bear.
Restricted by his overprotective mother as the shadow of death follows, Muzamil grows curious towards the world he will soon depart. After the town's elders convinced Sakina to loosen her leashes, the young boy was finally enrolled in a Quran school where he was bullied by children who knew his fate.
While delivering bootleg alcohol to his father's friend Sulaiman, played by Mahmoud Elsaraj, Muzamil began seeing him as a father figure who sparked his interest in the world beyond the eastern Sudan state of Al Jazira. Sulaiman, who has an unexplained love for cinema, introduces the young teen to films. Muzamil then begins questioning the accuracy of his fate.
"Boasting a terrific visual sensitivity, this rare film from Sudan has a fable-like quality in its depiction of an isolated village where superstition constrains its people," writes Jay Weissberg in his review for Variety.
Films from the country where the two Niles meet are limited as this is the eight feature film in Sudan's history. Abu Alala alongside other Sudanese directors and filmmakers including Hajooj Kuka and Suhaib Gasmelbari are trying to revive the country's film industry that has been stagnant for half a century.
GIFF was founded in 2017 by Egyptian businessman Naguib Sawiris, Amr Mani, Bushra Rozza, and Kamal Zadeh. Its first edition proved to be successful and since then, the Egyptian cinema industry has looked forward to the annual event.
The festival does not only celebrate local and regional films, it provides a platform for key figures in the industry to guide aspiring filmmakers through workshops and seminars.
"We are honoured to be announcing the launch of the El Gouna Film Festival, which aims to activate the cinematic and cultural scene in El Gouna and create the opportunity to develop, encourage and support all contemporary forms of creative expression in the MENA region, especially for the younger generations," Sawiris said.
The goal is to generate opportunities for development and support for all contemporary forms of creative expressions in the MENA region, especially between young generations from the Arab world and their international counterparts.
---
Subscribe to our newsletter
---