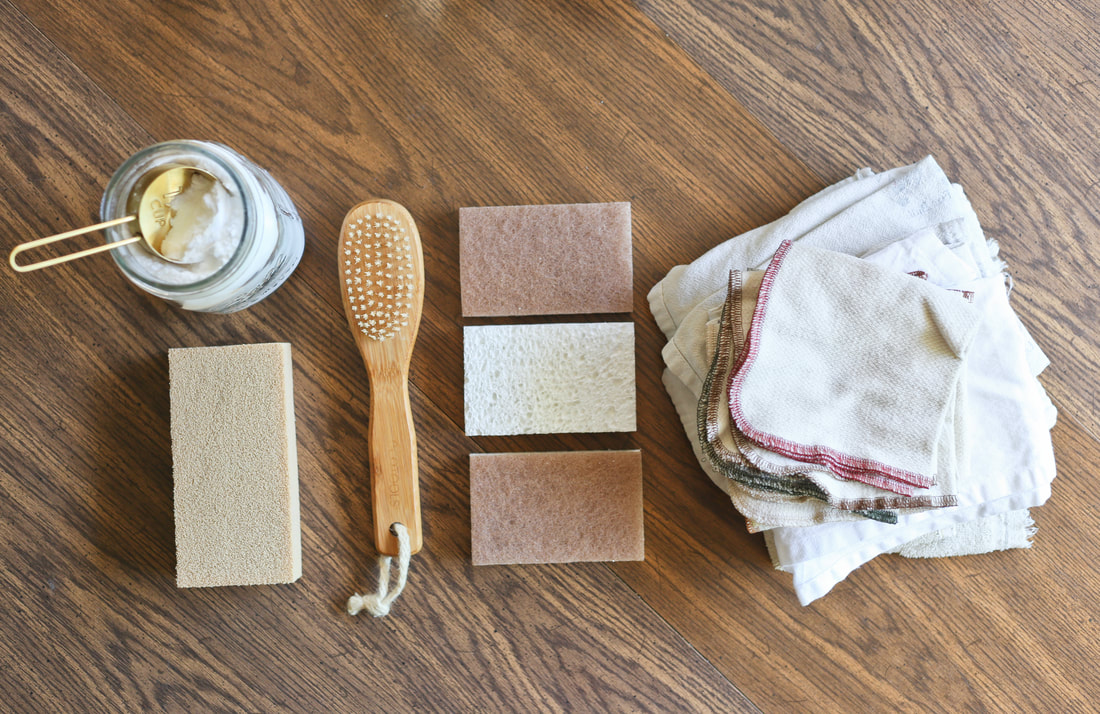 As of late, Egypt's private and public sectors have taken steps against pollution in the hopes of creating a sustainable environment. Last summer, several cities in Egypt, including Dahab, Marsa Alam, and the Red Sea governorate banned plastic in a bid to become more eco-friendly. Startups like Urban Earthlings started emerging, advocating for the use of environmentally-friendly products by producing reusable everyday necessities.
In 2018, three Ukrainian expats living in Egypt, Halyna Chepurko, Kateryna Troino, and Irena Geumei, launched EgyEcoLand, a social initiative aimed at raising environmental awareness by providing Egyptians with information on all aspects of green living and how it can be achieved in the country. The platform creates a community of likeminded people, providing each other with support and inspiration to change their daily habits and become more environmentally conscious.
Before starting their platform, the trio scouted the local market for eco-friendly products and soon recognized the lack of resources that guide the public towards this lifestyle. "We wanted to create a platform where all the people that want to start their eco-friendly journey could get their motivation, inspiration and tips on how to do it," Chepurko says.
Through Facebook and Instagram, the trio introduces green alternatives to single-use plastics and other unsustainably sourced products available in Egypt, and encourage their followers to make their own conscious choices based on the information provided on the platform, in both Arabic and English.

The decision came after they found it challenging to follow a waste-free lifestyle in Egypt. "One of the challenges we face almost every day is plastic-free shopping. A lot of food in Egypt is packed in plastic and there are hardly any alternatives available here," Chepurko recalls. "We also come across [a] lack of understanding and confusion when [opting out of plastic bags], as supermarket employees are not used to the idea of refusing something, especially if it is free of charge."
It is obvious that Egypt has a huge impact on the environment. Last year, Cairo was ranked the most polluted city in the world due to excessive consumption of single-use plastic, poor waste management, water shortage, and so forth. At the same time, Egypt recycles 80% of its waste and the country's overshoot day is at the end of the year, which is one of the best indicators compared to other countries.
According to EgyEcoLand founders, it is difficult to live a completely waste-free lifestyle. However, if eco-friendly alternatives are available in the market and are promoted well, the transition will be much easier and faster. To achieve this, a change in the whole system and mindset of millions of people is necessary. "That's what we do, we try to make them adopt an eco-friendly mindset and we find more and more people who start their eco-friendly journeys, which keeps us positive and motivated," the trio explains.

In recent years, there have been a plethora of eco-friendly startups, like EgyEcoLand, making efforts to raise awareness about environmental issues, alongside several efforts from the public sector in Egypt who is actively working towards developing sustainable solutions, such as introducing electric cars and electric buses to its transportation system.
To help tackle air pollution in Egypt, Slyd introduced a green solution targeted at helping people commute the last-mile through their application. Greenish, a green social enterprise, is built with a mission to drive sustainable environmental solutions through awareness-related projects, while working with schools, NGOs, retailers and restaurants.
Non-profit organization Bassita, in collaboration with Greenish, also launched VeryNile, a campaign to help clean up the Nile River and its banks, in the hope that it will become a cleaner source of water.
From designing sustainable and eco-friendly lifestyle products, to supporting local artisans in Egypt's marginalized communities, Up-fuse, an environmentally conscious lifestyle and fashion studio designs and manufactures backpacks out of recyclable material. Even the urban planning field is now trying to incorporate environmentally sustainable solutions, with companies like Hand Over revolutionizing the construction industry by introducing a durable, environment friendly, and cost effective construction solutions.
With all these efforts combined, Egypt is taking effective steps into becoming a more environmentally sustainable country.
---
Subscribe to our newsletter
---