The third and final round of Egypt's 2019 Desert Rally Championship is finally here. The final Rally of 2019 is being hosted at Makadi Heights, one of Orascom Development's towns, located at the heart of Makadi Bay along the Red Sea, for the first time.
Hosting thirty teams of rally cars specifically equipped for racing, SUVs, and off-road vehicles, the final Rally will take place between the 12th and the 14th of December.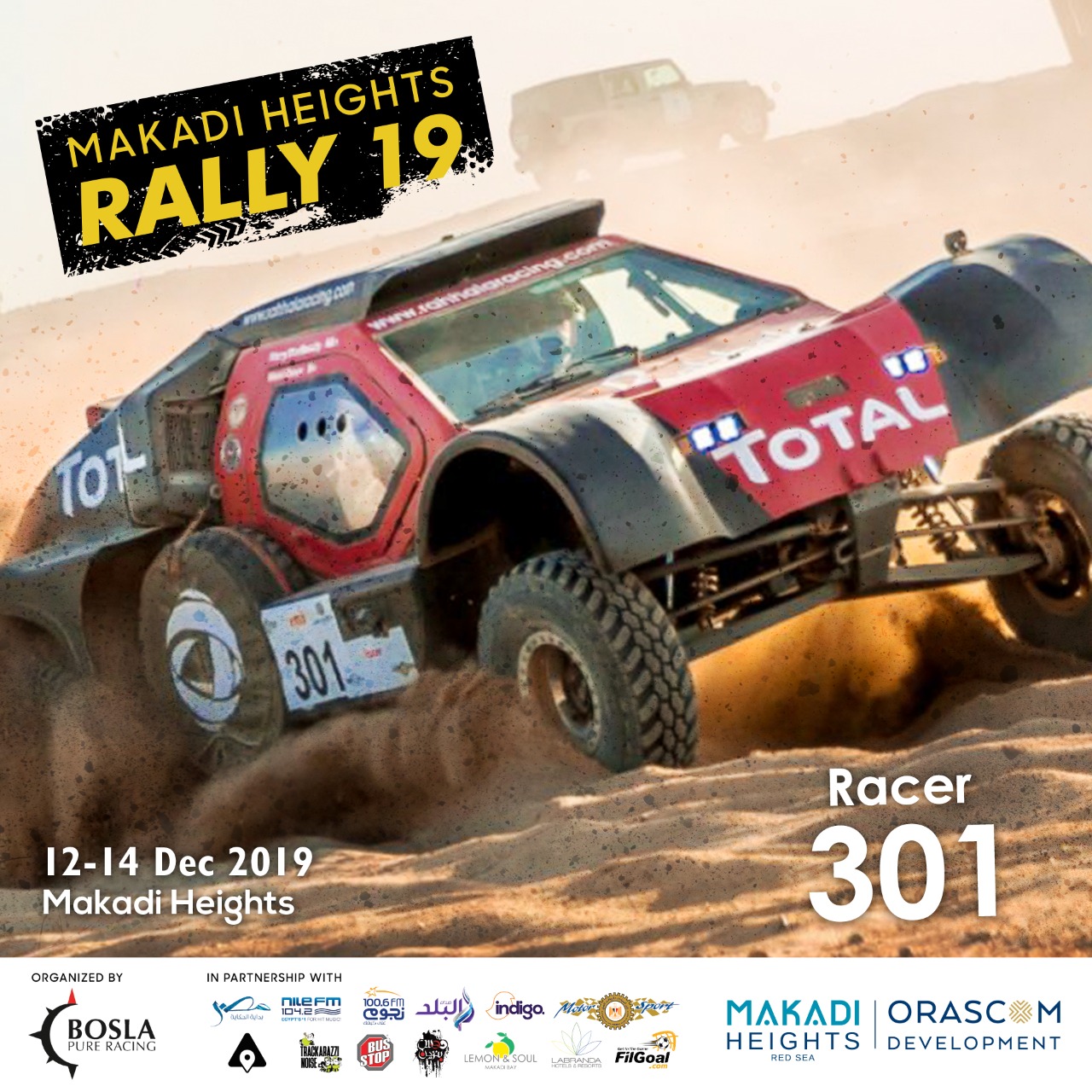 On Thursday 12 December, registration for both the Rally race and 4×4 challenge will open at Makadi Heights Mall for challengers seeking to take on either event.
Friday 13 December will be the highlight of the event, with entertainment and other surprises for attendees happening all day long. The day will start off at 9:00AM and will also be the kick-off of the 4×4 challenge and Stage 1 of the rally race. Spectators will be able to witness both events live on the day.
Stage 2 of the 300-km-off-road rally race will commence on Saturday 14 December, followed by the grand prize ceremony in the evening.
Makadi Heights, the fully integrated town by Orascom Development, has many prime amenities and has been described by some as 'always in season'. With its optimal location on an elevation reaching 78 meters above sea level and all year-round perfect weather, Makadi Heights is seen as the perfect spot for grand sports events.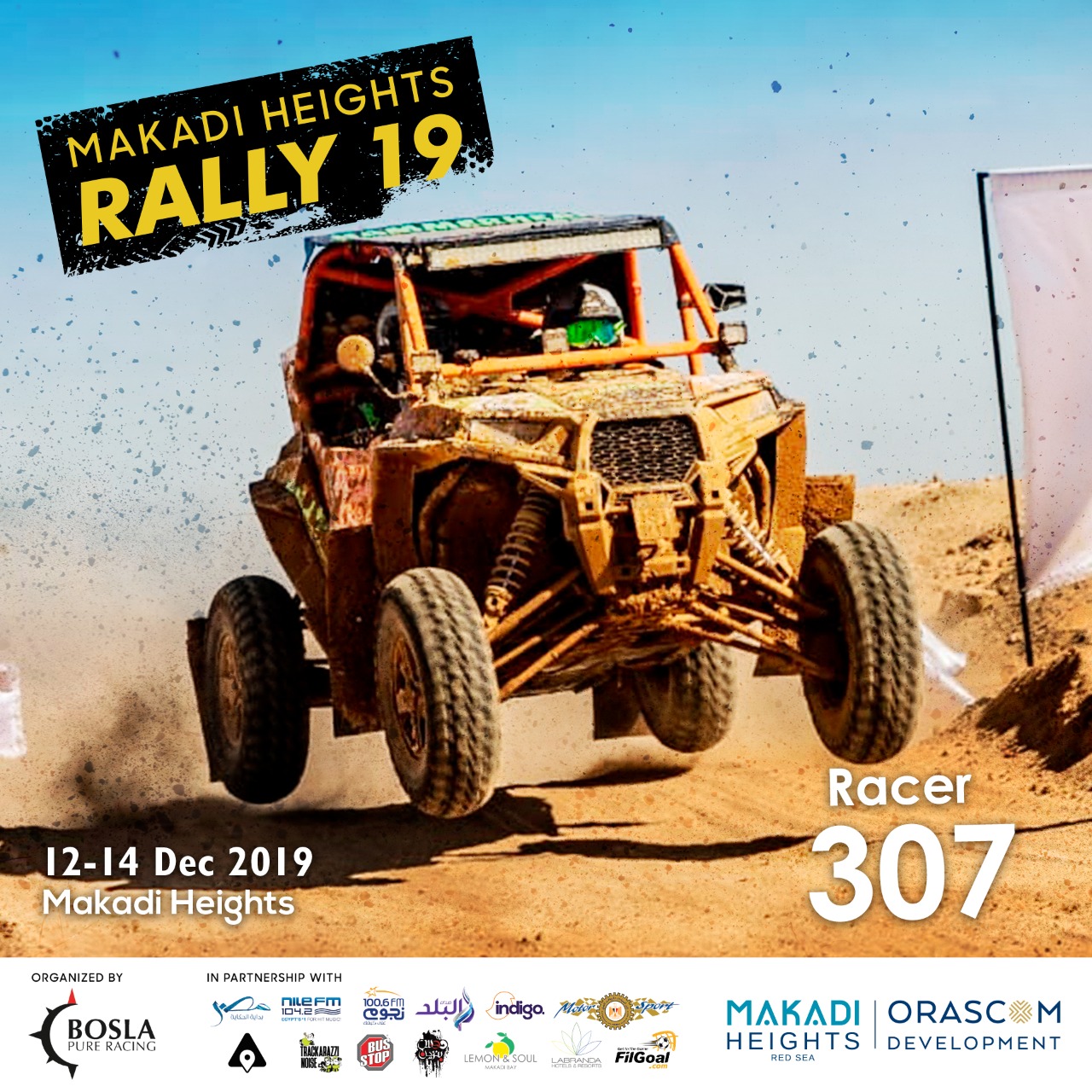 The Rally is organised by Bosla Egypt, which has organised over 30 rallies in the past 10 years, in collaboration with the Red Sea Governorate and the Egyptian Automobile and Touring Club. The event is also sponsored by the Ministries of Defense, Interior, Tourism, and Environment. The Rally is part of a bigger picture to advance Hurghada's position as a potential destination for international sports events.
CEO of Makadi Heights and Byoum, Fady Alphonse, praised Bosla's efforts in organizing the annual sports event, emphasizing its significance. 
"Makadi Heights Rally 2019 is the first sports event to be held in the town," said Alphonse.
"The organization of such an event comes in line with the strategy of the Red Sea Governorate to promote Hurghada as the destination of international sports events".
The Egypt Desert Rally events were first launched in 2010 and have since been held on an annual basis. All events comply with the Fédération Internationale de l'Automobile's guidelines for safety and the event is supported by dozens of professional individuals.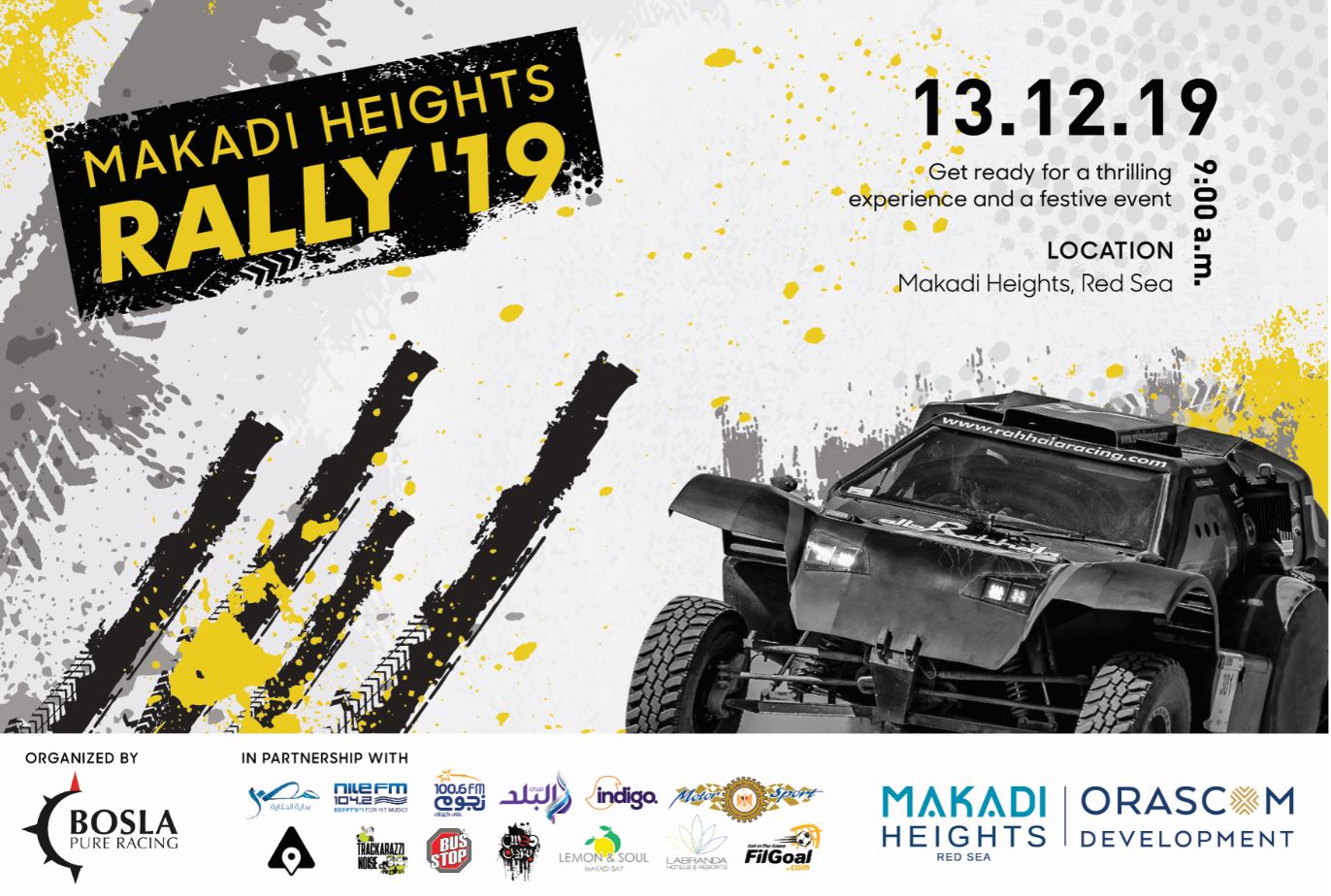 A sports event filled with day-long entertainment, the 2019 Desert Rally Championship is looking promising. Registration is now open for the Rally race and 4×4 challenge whereas spectators' registration is free of charge. To find out more information you can stay in the loop by following the Rally's Facebook event page.
You can also find the Rally on social media:
@MakadiHeights
@OrascomDevelopment
@MakadiHeightsRally2019

---
Subscribe to our newsletter
---