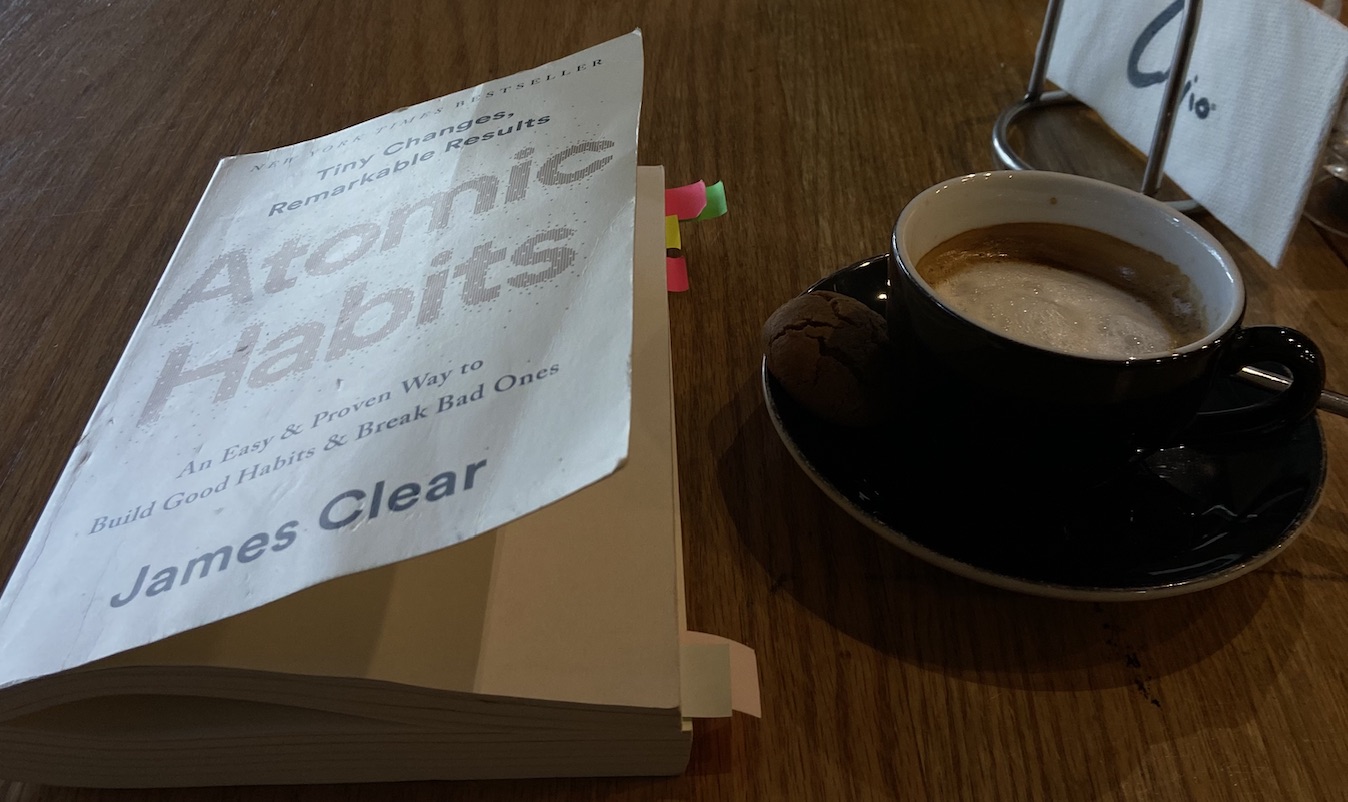 Table for one, please.
Recently, I started a weekly ritual: to take myself for Matcha at my favorite coffee shop. Afterward, I would either bask in the sun or daydream on a walk through Maadi. In my alone time, I don't need to engage in small talk or formulate model answers. I am part of a busy world, and I enjoy being alone.
As I ponder all the wonders of quality time alone, I realize how different I was four, three, let alone even one year ago. I would hear stories from my friends about how much they enjoy solitude, and how they love going out to dine by themselves or sit at the back of a movie theater alone; the idea never struck me as enjoyable, even as an introvert.
Yet, when the pandemic hit in 2020, I was forced to spend time with myself. The pandemic wasn't my only introduction to solitude, after broken friendships that left me feeling empty, I decided it was time to explore solo dates.
In a collectivist culture like Egypt, one that values quality time with friends and family, alone time can seem daunting and challenging at first.
However, there is an array of benefits to choosing to defy a culture that stigmatizes alone time and solo dates. I came to the realization that, as individuals, we are more prone to putting more effort into our external relationships and friendships than with ourselves.
We are constantly influenced to be surrounded with people, particularly with social media adding pressure on us to make it look like we are doing something fun or going somewhere exciting.
Over the past year, I realized that the mundanity of life can be enjoyed—alone. At the risk of sounding like I might be over-romanticizing alone time, sometimes you just have to.
One of the most important lessons to know when you start dating yourself is that alone time has so much to do with the quality of the time rather than the quantity.
How to date yourself
In one of my favorite books, The Lonely City: Adventures in the Art of Being Alone, author Olivia Laing explains that "loneliness is by no means a wholly worthless experience, but rather one that cuts right to the heart of what we value and what we need. Many marvelous things have emerged from the lonely city: things forged in loneliness, but also things that function to redeem it."
The first step towards enjoying solitude is not sitting alone at a restaurant, it is booking a table for one.
The second step is deciding not to place too much value on society's opinions, instead, just focusing on what makes me feel good and fulfilled. Defying societal expectations and norms is empowering—an anthem of independence.
The third step is acquainting the fun activities with socializing. At most times, I felt like I needed to reserve all the 'nice' activities for when I am out and about with friends, instead, I remind myself that I am worthy of planning something nice alone, instead of hiding myself.
The fourth step is to not pay attention to what anyone else is doing. My idea of a perfect time alone might not be my friends' ideal situation, but this is where the beauty of it lies, it is entirely up to me to decide.
If today I decide I want to sit and people-watch at my favorite breakfast place, then so be it. If I want to go and treat myself to fine-dining, great. But if tomorrow this means I want to stay in the comfort of my own home, dancing to loud speakers, or rewatching my favorite series—this is also okay. However time alone looks like, it is important to savor it and enjoy it.
The last thing is to understand that seeking solitude intentionally can be in many ways healing. In a world that praises hustling and bustling, taking yourself out can be a time for reflection and a time of honoring the beauty of aloneness.
---
Subscribe to our newsletter
---