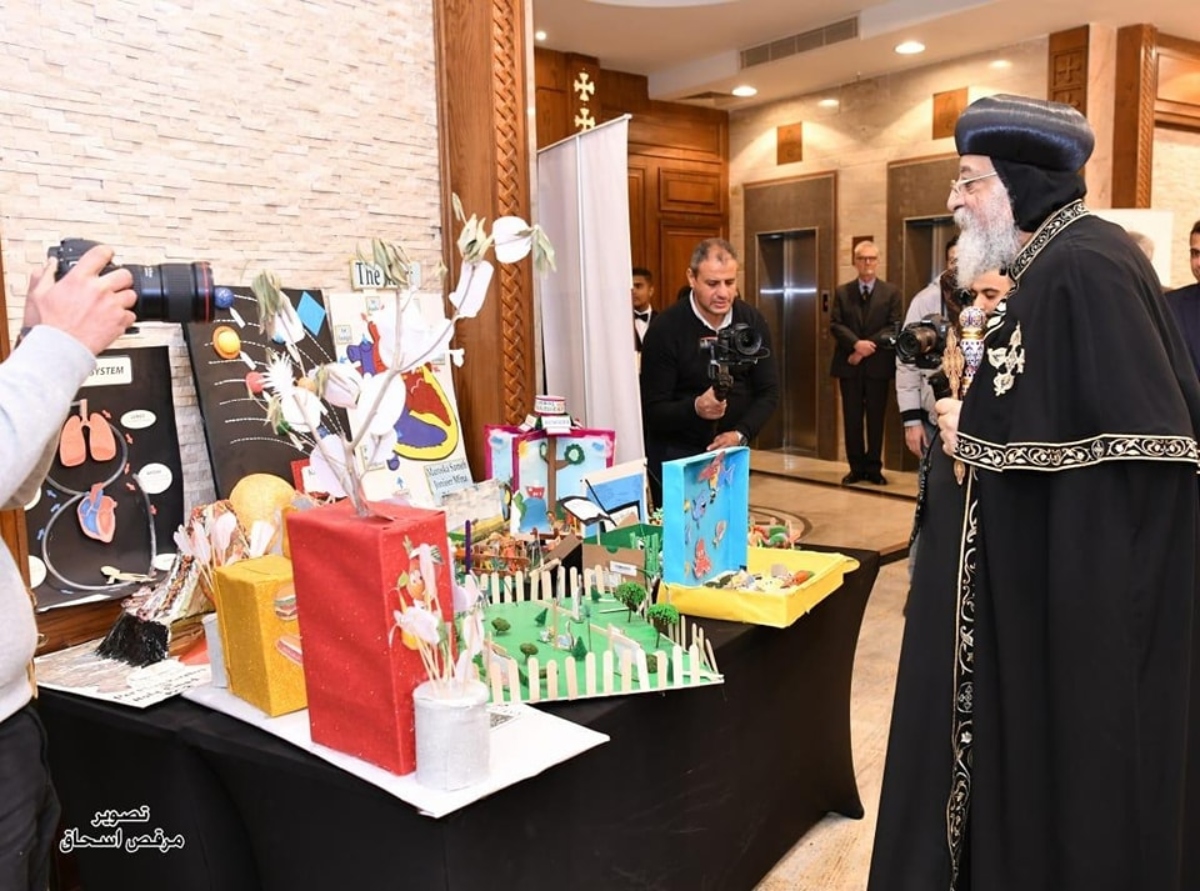 Since his enthronement as Pope of Alexandria and Patriarch of the See of St Mark in 2012, Pope Tawadrous II has keenly expanded the Coptic Orthodox Church's mission to serve the community outside church doors.
Deriving inspiration from the Biblical verse, "Whoever is kind to the poor lends to the Lord, and he will reward them for what they have done" (Proverbs 19:17), the Papal Office for Projects was established in 2013 to promote quality health and educational services in Egypt.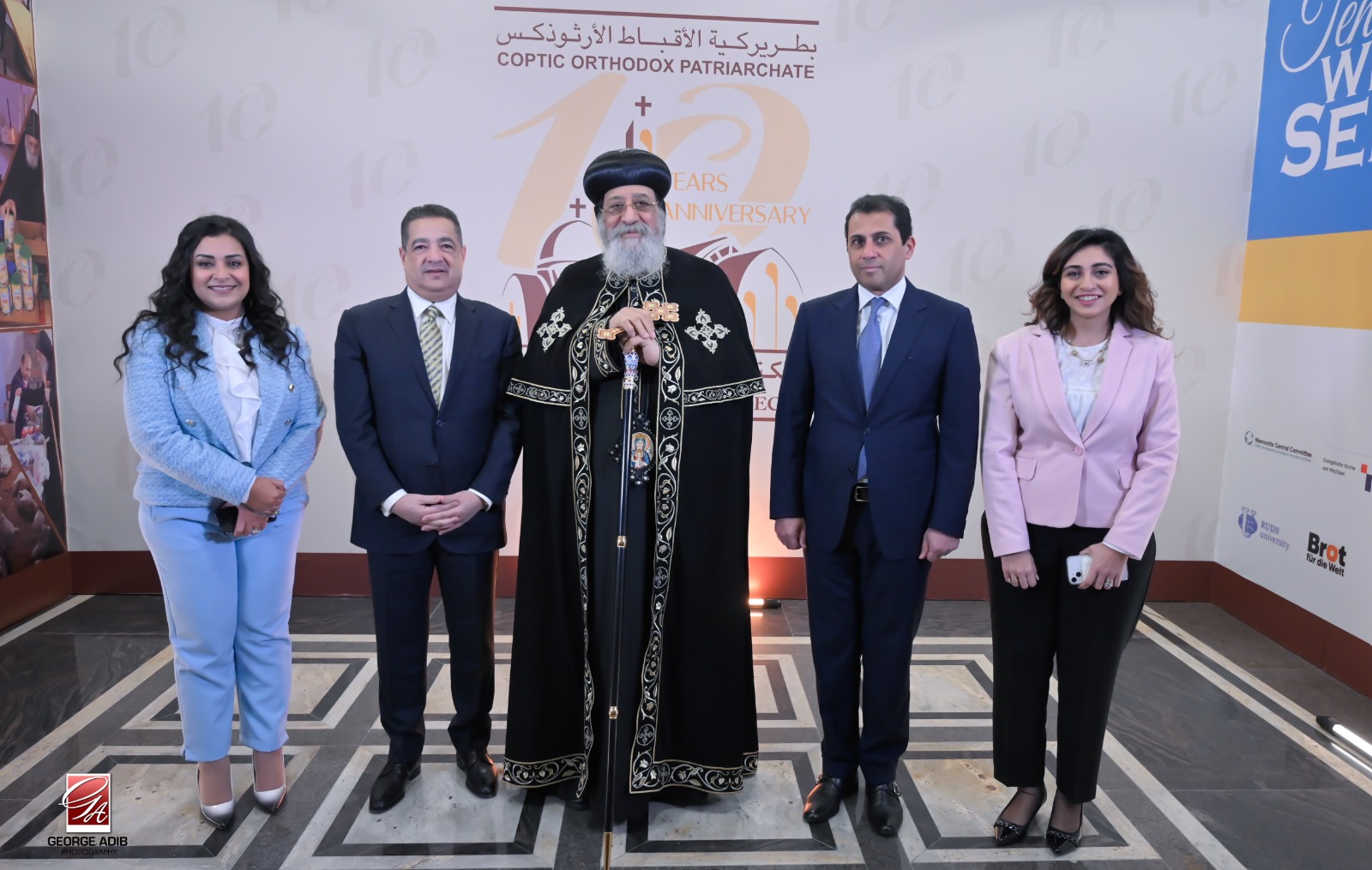 With the support of donors and partners in the UK, France, Germany, Switzerland, Russia, and Egypt, the projects have reached thousands of beneficiaries. From distributing food boxes, to helping breadwinners with business projects to provide them with a sustainable income, as well as providing quality education to refugees and technical training for youth, the office is dedicated to improving the lives of people in Egypt.
To mark ten years, the Papal Office for Projects organized yesterday, 13 February, an event celebrating the office's achievements thus far, and announcing its future projects and priorities. Under the slogan 'Ten years we serve', the celebration was attended by bishops, ministers, ambassadors, and businessmen.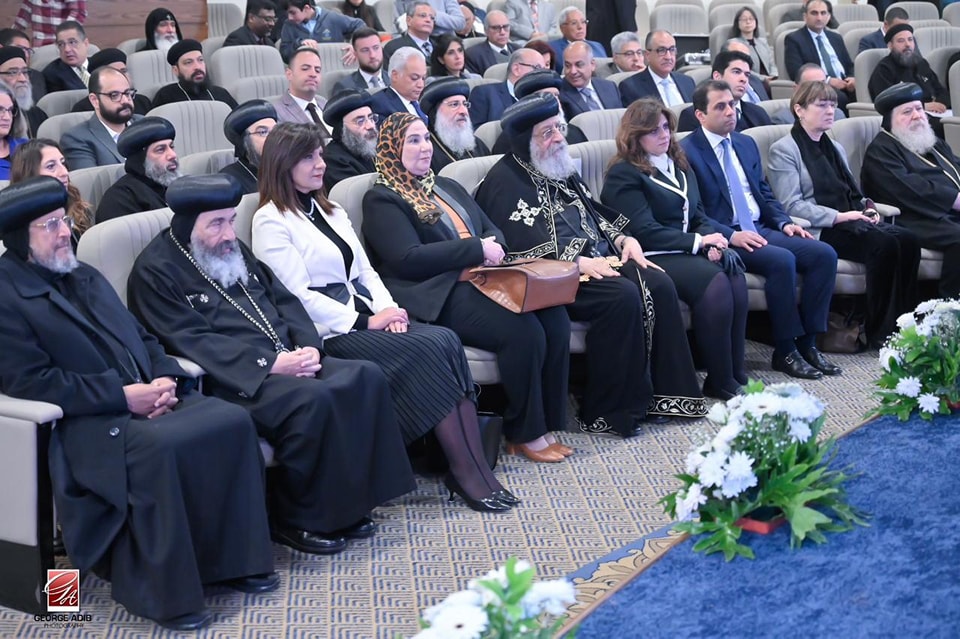 In the last decade, the Papal Office for Projects launched four main programs, all of which go in line with the United Nations Sustainable Development Goals (UNSDGs): Eyon Misr (Egypt's Eyes), Kimi (Egypt in the Coptic language), Rakoty (Alexandria's old name), and Saint Mark Aid.
Stemming from a firm belief in the importance of education, Eyon Misr is an educational program that established a chain of schools and technical training centers for underprivileged children in Egypt. Eyon Misr also opened a school for Sudanese refugees in Egypt, and contributed to the establishment of the first Coptic school in Burundi.
With a focus on women, Eyon Misr also launched multiple initiatives and awareness campaigns on female empowerment, violence against women, climate change, among other issues and causes.
As for the Kimi Program, it established medical centers, hospitals, nursing schools, and rehabilitation centers across the country.
In the past, the Rakoty Program for institutional capacity-building contributed to developing theological schools, and established the Coptic Institute for Church Administration and Development, and the Central Papal Library.
To complement the Egyptian government's humanitarian initiatives, the Saint Mark Aid Program works on supplying monthly food boxes and basic needs to underprivileged areas, helps them start their own projects to generate income, and also establishes orphanages and elderly care centers.
The Papal Office currently serves 10 governorates. Moving forward in 2023, the office aims to dedicate its strategy to the hunger and poverty crisis in Egypt due to the ailing global economy, and the impact of climate change.
Subscribe to the Egyptian Streets' weekly newsletter! Catch up on the latest news, arts & culture headlines, exclusive features and more stories that matter, delivered straight to your inbox by clicking here.
---
Subscribe to our newsletter
---