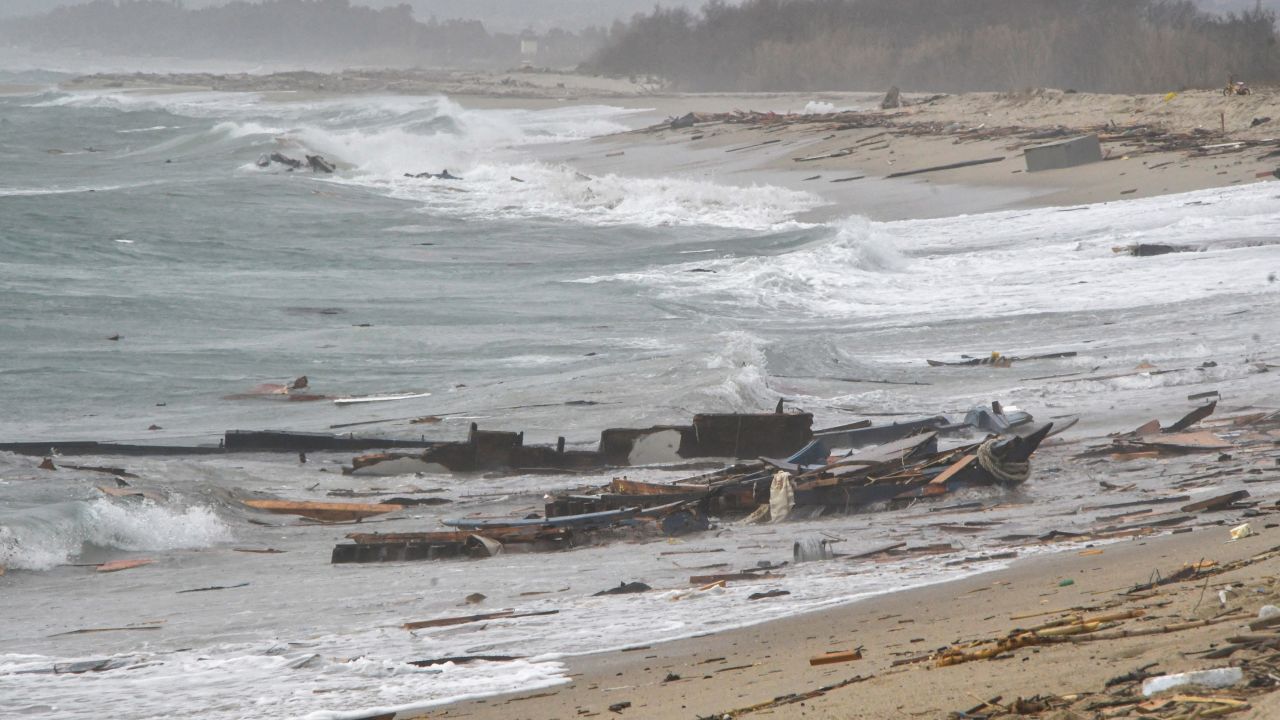 At least 58 migrants, including some children, have died in a shipwreck off the Calabrian coast in southern Italy. The shipwreck occurred after an overloaded wooden boat transporting approximately 150 people crashed against rocks on the country's shores, on Sunday, 26 February.
The crash, which took place amid stormy weather, occurred near the seaside resort of Steccato di Cutro, where many of the deceased's bodies were recovered from the beach. A local government official told Reuters that the death toll currently stands at 58. Eighty people have survived, among whom 20 have been hospitalized.
One survivor has been arrested on charges of migrant trafficking. The ship, which was carrying migrants from Afghanistan, Iran, Pakistan, Somalia and other countries, had reportedly set sail from Turkey several days ago.
Several Italian officials have spoken out about the shipwreck, which the mayor of Steccato di Cutro, Antonio Ceraso, described to Rai News as unprecedented.
"There had been landings but never a tragedy like this," he said.
Italian President Sergio Mattarella noted the difficult circumstances which pushed the victims to leave their home countries, saying: "Many of these migrants came from Afghanistan and Iran, fleeing conditions of great hardship."
Prime Minister Giorgia Meloni expressed "deep sorrow" over the deaths, for which she blamed human trafficking. Meloni, a member of the right-wing populist party Brothers of Italy, vowed to block migrant sea departures to prevent such tragedies from reoccurring.
The tragic news comes days after Meloni's administration implemented new regulations restricting the activities of migrant charity ships, as the Prime Minister believes that rescue ships encourage migrants to embark on the often fatal journey across the Mediterranean.
The new law, which passed on 23 February, mandates rescue ships to sail to a port "without delay" after a rescue, rather than continue to look for other distressed migrants in need of help, among other regulations. Breaching these rules may expose captains to heavy fines, and in the case of repeat violations, to their vessel being impounded.
In 2022, Europe saw its highest number of migrants in six years, with over 100,000 migrants reaching Italy. As such, Italy's new law has been criticized by the United Nations and by humanitarian groups for putting these growing numbers of migrant lives at risk.
---
Subscribe to our newsletter
---