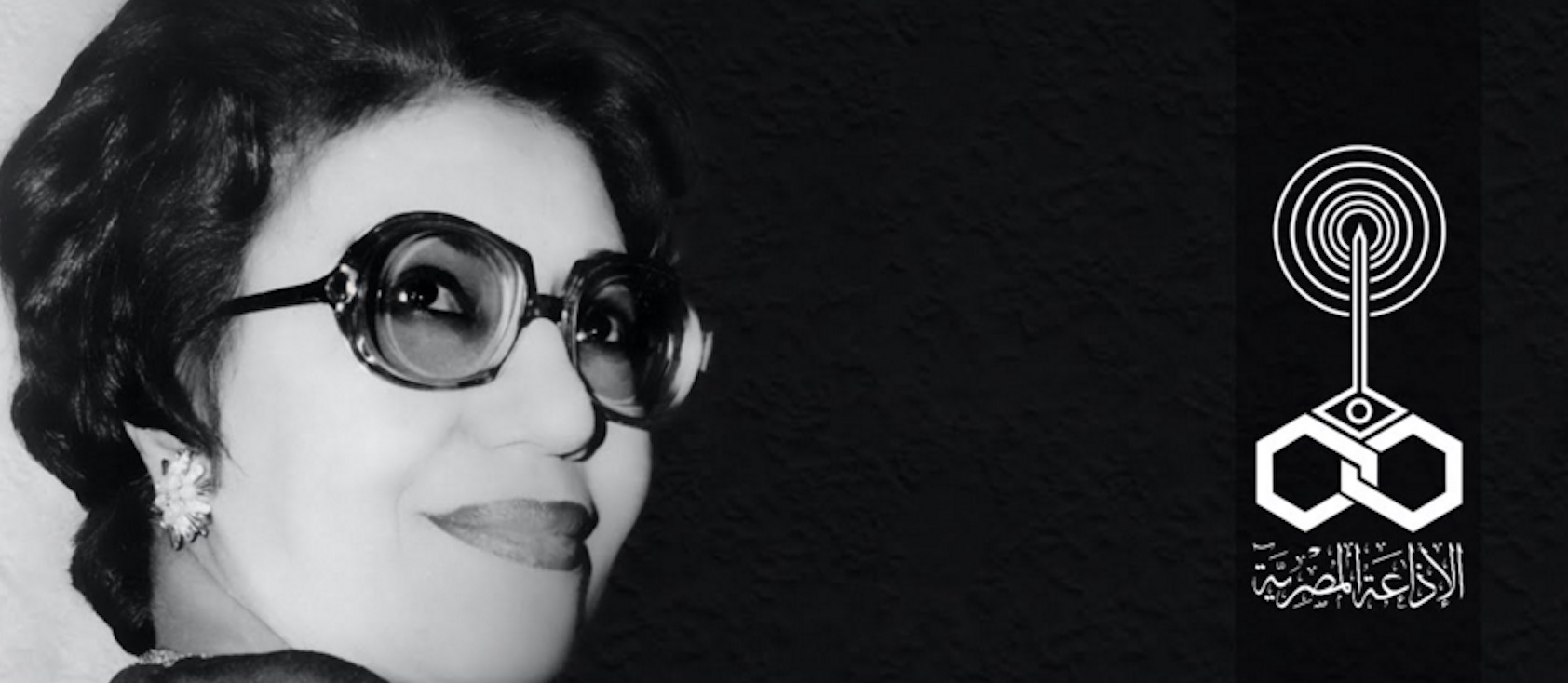 Before Safia Al-Mohandes, no female voice had ever been heard on Egyptian radio. Al-Mohandes' trailblazing career gave her the title Om Al-Ezaayeen (Mother of Broadcasters)—a title earned because of her courage and achievements.
Born into a family of art and intellect, her father, Zaki Al-Mohandes, was a prominent Egyptian linguist. Her brother was the ever famous Fouad Al-Mohandes, an actor who left his mark on Egyptian theater, cinema, radio and television.
Al-Mohandes received her Bachelor of Arts from the Department of English Language at Cairo University in 1945. Shortly after, she started her career as an air news announcer, and two years later, she became the focal broadcaster for all women-related broadcasts on Egyptian radio in 1947.
Al-Mohandes was the first female voice to be heard by Egyptians on the radio. She was known for being the first woman to say the famous to say Hona Al-Qahira (From Cairo) at the beginning of her program Rokn Al-Maraa (Women's Corner), which was then transformed into Rabat Al-Beyout (Homemakers), a program that discussed social issues.
Al-Mohandes brought together famous women such as Amina Al-Said, Bent Al-Shati, and Suhair Al-Qalmawi on her show, where they mainly discussed drama, education, and the intricacies of the Egyptian family.
In 1965, she became the supervisor for the women's programs in Egyptian radio, and then headed the Television and Radio station. She was also the vice-chairwoman of Egyptian Radio, before reaching the pinnacle of her career in 1975, when was appointed chairwoman of the entire radio broadcast—the first woman to hold this position—until her retirement in 1982.
Al-Mohandes was also chosen as a member of the Board of Trustees of the Radio and Television Union in 1999 and a member of the Shura Council, the upper house of the Egyptian parliament, and a member of the National Council for Arts, until she passed away in 2007 at the age of 84.
Because of Al-Mohandes, the path for Egyptian women broadcasters was paved, with icons such as Amal Fahmy, Dina Abdelfattah, and many others following in her footsteps.
---
Subscribe to our newsletter
---