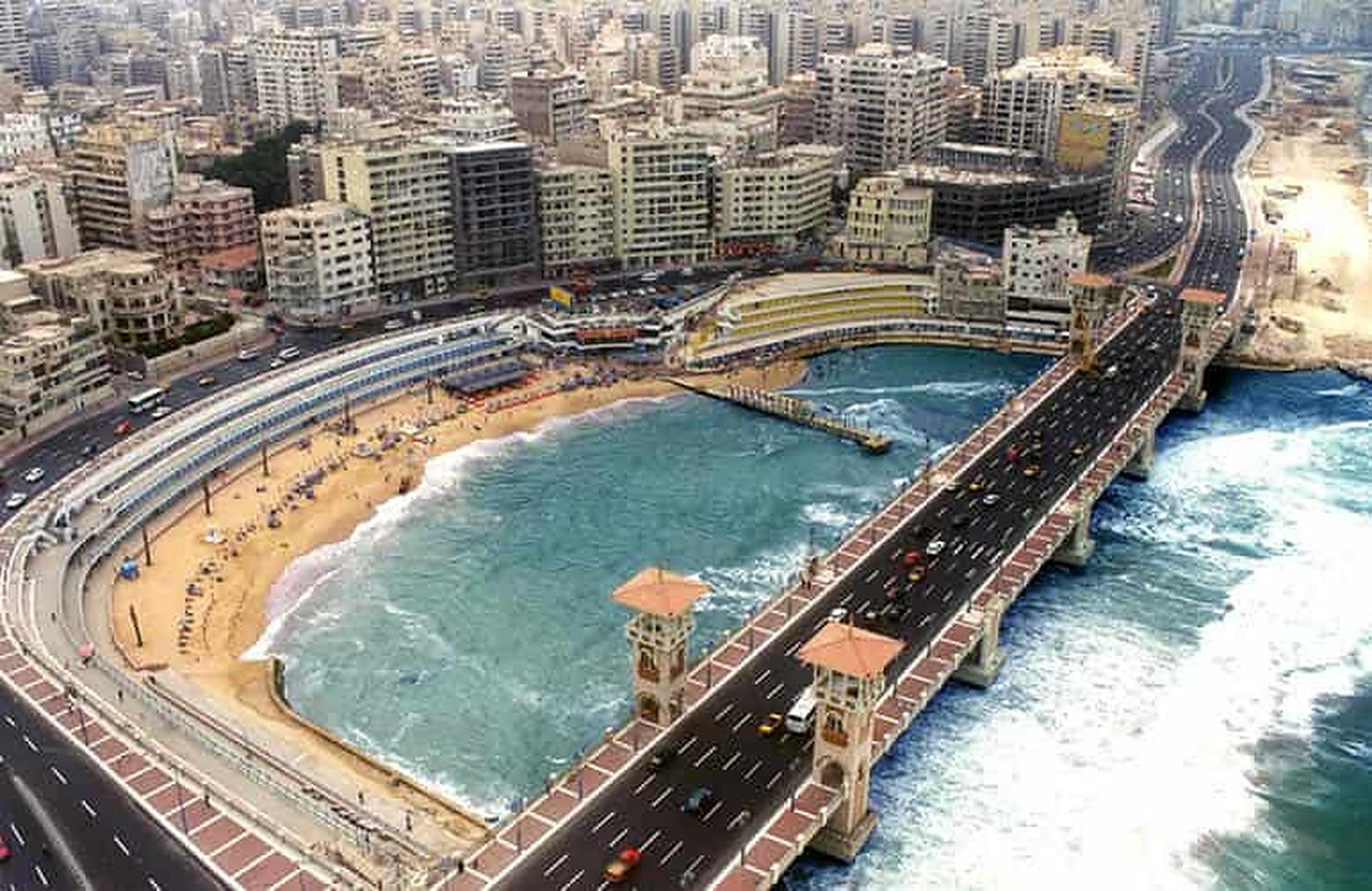 For city poets, the streets are their canvas. While most of us only spend a few seconds of our day to take a quick glance at the streets, city poets translate every second of a glance into an emotion, a story, or a poetic symbol.
Some view buildings , monuments and street corners as an extension of lives before them. Rather than view human relationships through just the sights and expressions of humans, they see the city as part of every human expression. Charles Dickens' masterpiece, Oliver Twist, is just one example of how London — the main inspiration for his fiction — turns into a black hole for many of his characters. The city of London does not only serve as the backdrop to Oliver Twist's struggles, but also, at times, constitutes his entire identity.
Alexandria and Cairo are two of the most poetic cities, much like London and Paris. The poetic blood of these two cities carries a long list of extraordinary poets — among them is poet Cavafy.
Born in 1863 in Alexandria to Greek parents, Constantine P. Cavafy, also known as Konstantinor Konstantinos Petrou Kavafis, grew up seeing the political whirlwind of the 1880s, where Alexandria was at the centre of revolts against the Anglo-French control of Egypt and the 1882 Anglo-Egyptian War.
As literary critic Dan Chiasson describes him, Cavafy is "a connoisseur of history's castaways." The history of Alexandria speaks through his poetry, and he was adamant in viewing all human relationships through Alexandria. For Cavafy, history is like a jar where humans scurry about inside it like pennies.
He held a day job as a public employee at the Ministry of Public Works for thirty years while writing and publishing poems, not as books but in journals, periodicals, and annuals. He was also proud of both his Greek and Alexandrian ancestry, which he referenced heavily in his works. His friend, famous poet E.M. Forster, was responsible for getting his writing translated by George Valassopoulo for an English-speaking audience, which eventually led to publishing by T.S. Eliot and others.
Cavafy's fame only soared significantly following his death in 1933. Today, he is famously regarded as one of the greatest poets of modern Greece and Europe, and his poetry is extensively studied in universities all over the world, particularly in schools in Cyprus and mainland Greece.
One of Cavafy's most famous poems is, "The God Abandons Antony" (1911), which translates Cavafy's enigmatic and passionate emotions towards the city of Alexandria. He turns the reader into more than just an observer of history, but as a participant. The blurring lines between now and then are completely removed as Cavafy permits the reader to relate to the poems in a way that moves beyond the historical events.
The poem narrates a historical event experienced by Roman general Marcus Antonius, who is plainly represented by the name "Antony," while the accompanied God leaving represents Antony's guardian Bacchus. The night before his opponents captured Alexandria, according to ancient author Plutarch, Bacchus deserted Antony.
In the poem, Alexandria is described as Antony's lover, and rather than being seen as a city that was conquered by others, Cavafy puts Alexandria in a superior position: as a lover being chased by others, and is "lost" by Antony, as he writes at the end of the poem, "say goodbye to her, to the Alexandria you are losing."
Antony is struggling with uncertainty and bad luck, but he is advised by the poem's calm, authoritative voice to not mourn, but to instead rely on his own strengths, particularly the grace of his courage.
There is much to learn about the true meaning of Cavafy's historical poetry, which has constantly been debated by literary critics. However, what is truly distinctive about his work is that it does not separate the city from the human, and breathes life into the city's own struggles.
Cavafy's poetry reminds us that history should not just be documented, and that cities are not just spaces for humans to live in. His poetry invites the reader to connect more with the streets we walk and drive in, and reimagine history as a collection of memories rather than mere political events, and as experiences rather than dates.
The God Abandons Antony (1911)
When suddenly, at midnight, you hear
an invisible procession going by
with exquisite music, voices,
don't mourn your luck that's failing now,
work gone wrong, your plans
all proving deceptive—don't mourn them uselessly.
As one long prepared, and graced with courage,
say goodbye to her, the Alexandria that is leaving.
Above all, don't fool yourself, don't say
it was a dream, your ears deceived you:
don't degrade yourself with empty hopes like these.
As one long prepared, and graced with courage,
as is right for you who proved worthy of this kind of city,
go firmly to the window
and listen with deep emotion, but not
with the whining, the pleas of a coward;
listen—your final delectation—to the voices,
to the exquisite music of that strange procession,
and say goodbye to her, to the Alexandria you are losing.
---
Subscribe to our newsletter
---