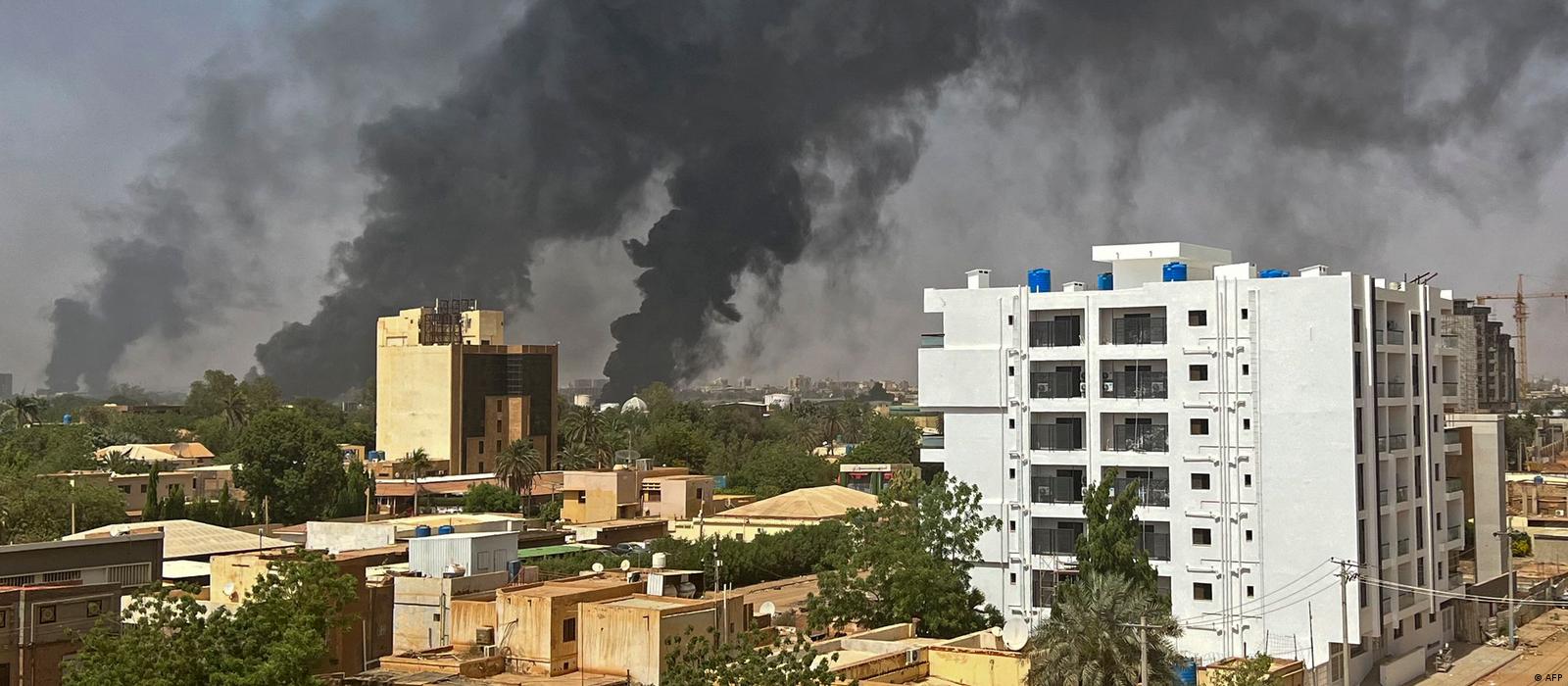 The evacuation of Egyptian troops from Sudan is now complete, and all security conditions have been met to ensure they arrive in Egypt safely, announced Egypt's Armed Forces on Thursday, 20 April.
The statement, which was released on the official social media pages of Egypt's Armed Forces spokesperson on Wednesday, 19 April, read that all necessary coordination was carried out with the Sudanese authorities to land three transport aircraft from the Egyptian Armed Forces in a Sudanese airbase to carry out the evacuation in a fully safe manner. This was followed by the takeoff of three aircrafts in three successive flights, which carried the majority of the members of the Egyptian force to an Egyptian military base in Cairo.
A video was published by Al Jazeera online showing Sudanese forces handing over Egyptian forces to the Red Cross to complete the evacuation process.
The statement added that the Egyptian troops had arrived at the Embassy of the Arab Republic of Egypt in Khartoum as a result of the coordination that was carried out with concerned Sudanese parties, as well as the International Committee of the Red Cross.
Egypt's national airline EgyptAir announced on Tuesday, 18 April, the suspension of flights to and from the Sudanese capital Khartoum indefinitely. A suspension of flights was initially announced on Saturday, 15 April for a period of 72 hours following the eruption of conflict between the Sudanese Armed Forces (SAF) and the country's main paramilitary group, the Rapid Support Forces (RSF).
Egypt's President Abdel Fattah Al-Sisi has called for an immediate ceasefire in Sudan, and also stated that Egypt and South Sudan are prepared to mediate between the Sudanese parties, affirming their support for the Sudanese people.
What is happening in Sudan?
The Sudanese Armed Forces (SAF) and the Rapid Support Forces (RSF) — a paramilitary group that operated as a militia during the height of the Darfur conflict but was recently incorporated with the formal military — have been engaged in combat since early on Saturday, 15 April, in Sudan.
The takeover of several strategic locations, including the airports in Khartoum and Merowe as well as the television and radio complex in Khartoum, has been the subject of conflicting claims from the SAF and RSF.
The RSF posted a video of Egyptian soldiers who had "surrendered" themselves in Merowe on Saturday afternoon. The video depicts several men sitting on the ground and wearing Egyptian army fatigues.
Since then, the RSF has stated that it is prepared to work with Egypt to help the troops return home.
---
Subscribe to our newsletter
---