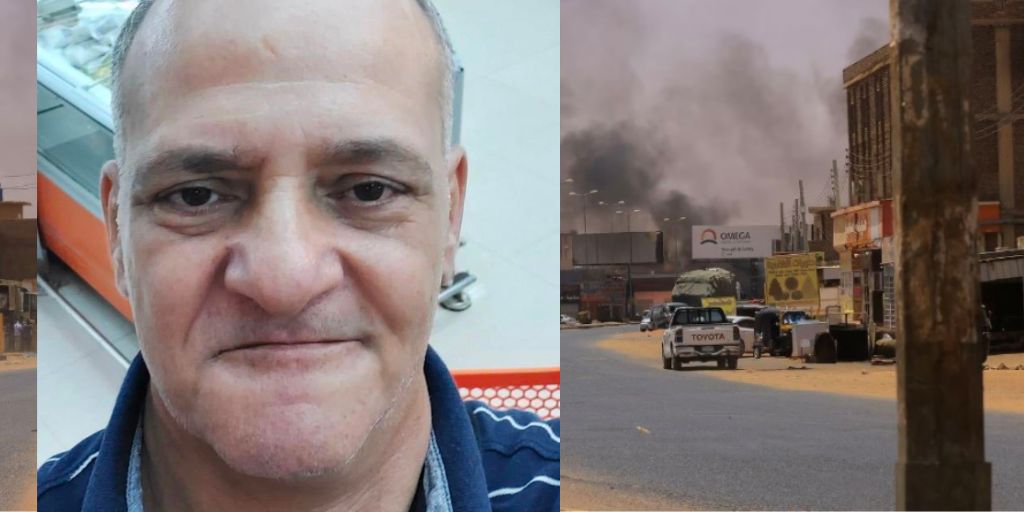 The Egyptian Ministry of Foreign Affairs confirmed on Monday, 24 April the death of Mohamed Al Gharawy, who served as administrative assistant at the Egyptian embassy in Sudan.
The Sudanese Armed Forces (SAF) announced on Monday evening in a now deleted tweet the killing of the Egyptian assistant military attaché — a role occupied by a military official, rather than the administrative role of Al Gharawy — at the hands of their rivals, the Rapid Support Forces (RSF). In response, the Egyptian Ministry of Foreign Affairs released a statement denying the incident.
It has since confirmed the death of Al Gharawy with condolences. The statement did not mention the details of his killing, nor did it name a perpetrator. The SAF have since also tweeted a correction, confirming the embassy staff member's position.
This is a developing story.
What is happening in Sudan?
The Sudanese Armed Forces (SAF) and the Rapid Support Forces (RSF) — a paramilitary group that operated as a militia during the height of the Darfur conflict but was recently incorporated with the formal military — have been engaged in combat since early on Saturday, 15 April, in Sudan.
The RSF posted a video of Egyptian soldiers who had "surrendered" themselves in Merowe on Saturday afternoon. The video depicts several men sitting on the ground and wearing Egyptian army fatigues.
As a result of the coordination efforts carried out with Sudanese parties and the International Committee of the Red Cross, Egyptian troops had already arrived at the Egyptian Embassy in Khartoum.
Egyptian President Abdel Fattah Al-Sisi had called for an immediate ceasefire in Sudan and urged opposing forces to prioritise dialogue and national consensus while upholding the interests of the Sudanese people.
---
Subscribe to our newsletter
---