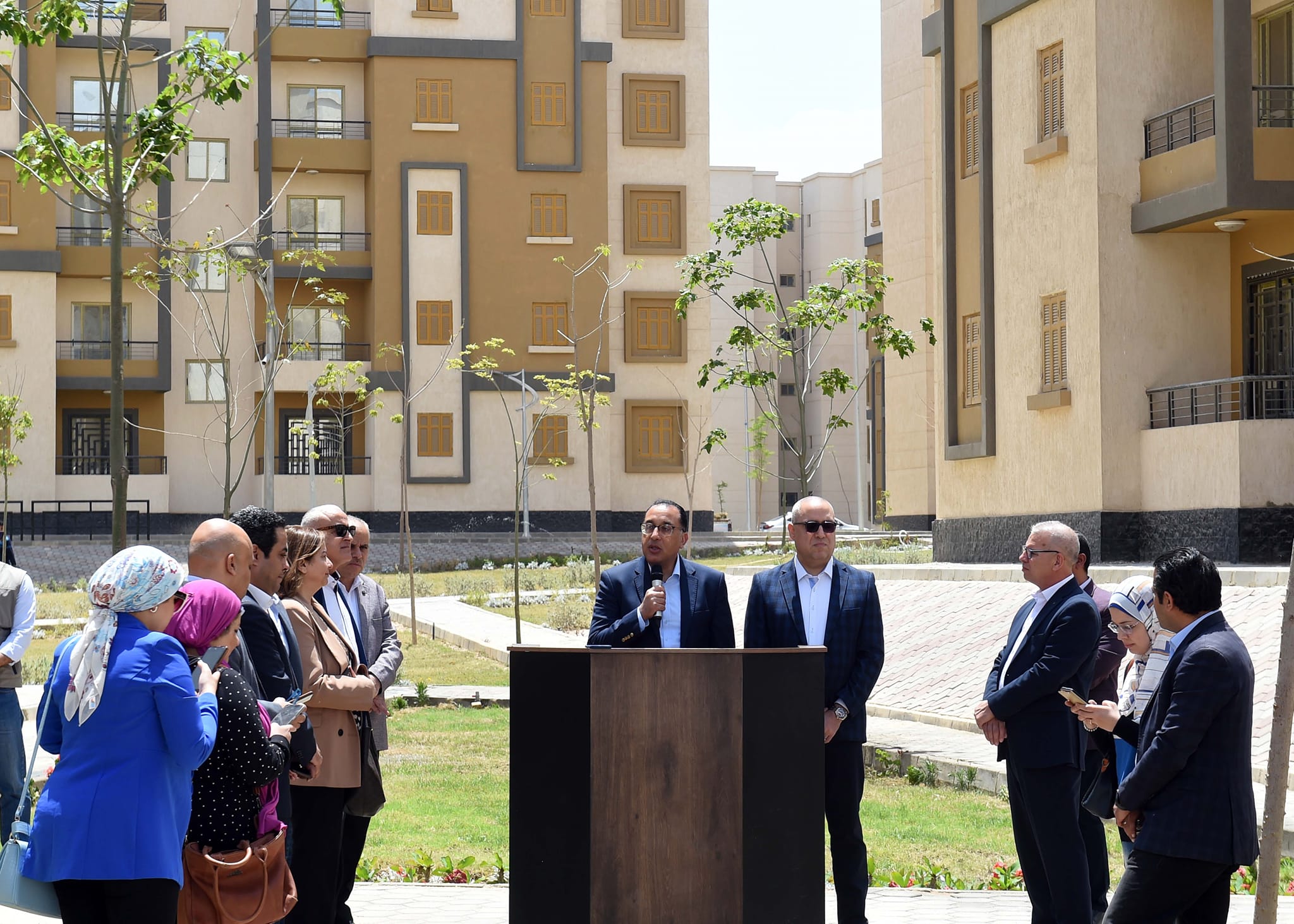 Egypt "has not failed and will not fail" to pay its international debts, said Prime Minister Mostafa Madbouly in a press conference in New Obour City on Saturday, 29 April.
The prime minister also said that seeing through commitments is a cornerstone of Egyptian policy, as well as the "state's ideology." Madoubly added that Egypt respects all of its commitments and that his claims are backed by the fact that "we [the government] have not, until this moment, delayed repaying any of our obligations".
Madbouly's statements come days after Bloomberg published an article claiming that Egypt is facing dire financial straits, with the possibility of missing debt repayments increasing, investors losing confidence, and partners growing increasingly impatient.
In the press conference, Madbouly mentioned "reports" questioning Egypt's ability to repay its loans, stressing that these reports were specific to a period of economic shock due to the Russia-Ukraine war. One specific report claimed that Egypt would not have passed 2022 without failing to repay its debt obligations, according to Madbouly, who said that "[our position] today is the biggest proof that we could get past the situation."
The Prime Minister said that "we [the government] assure all citizens that Egypt is capable of repaying all its obligations."
According to the Egyptian cabinet's Facebook page, Madbouly delivered his remarks in a press conference in which he addressed several matters, including the economic dossier, during his tour of the industrial projects in Al 'Asher Min Ramadan and the Housing projects in New Obour.
During the same press conference, the Prime Minister noted that the privatization of two armed forces companies, Wataniyya and Safi, has already been announced, with 10 more to come. The privatization of military-owned companies is a recent direction taken by the government, being discussed since 2019.
How much of public and military-owned companies will be offered to the public or to strategic investors remains unclear, as well as whether partial or full privatization will be pursued. It is likely that it will be a mix of both, but the government will be reluctant to relinquish control of some companies, particularly military-owned ones, to investors. Madbouly, in the same press conference, said that the privatization program will take a year, until the end of the first quarter of 2024.
Standard & Poor, one of the major credit rating agencies, had recently downgraded Egypt's economic outlook from stable to negative, signaling a belief that the Egyptian economy is facing increasingly difficult times. Moody's, another credit rating agency, had also downgraded Egypt's credit rating last February from B2 to B3, while Fitch, like S&P, revised Egypt's economic outlook from stable to negative last November, 2022.
A credit rating evaluates a country's ability to repay its debt obligations. Credit ratings influence the interest rate and availability of international financing; better credit ratings indicate a safer investment for creditors. This in turn means lower interest rates are offered to debtors as there is no risk factor to take into account. A higher return – higher interest rate – would be necessary for higher risk investments to be considered.
This system makes it more difficult for countries facing economic crises to reverse the situation long term, as repayments of high debt interest add up and claim a sizable part of the budget, thereby requiring more loans with high interest for debt service, creating a cycle.
The Egyptian government had dedicated EGP 690 billion in the 2022/2023 budget for interest repayments, which stands at 11.6 percent of the budget.
Debt service – repaying interest and the principal debt – has been an increasingly salient concern for Egypt's economy. Debt repayments stood at EGP 965 billion in the 2022/23 budget, 31.4 percent of the budget for the fiscal year. In addition, loans have to be repaid in the foreign currency in which they were taken out – usually US dollars – further contributing to Egypt's foreign currency shortage.
The government took a 46-month, USD 3 billion (EGP 91.7 billion) loan from the International Monetary Fund in December of last year. The loan is conditioned upon Egypt implementing structural adjustment measures, including moving forward with its on-and-off privatization program.
With global economic shocks, a foreign currency shortage, and longstanding structural issues, the government is facing an uphill battle to achieve an economic recovery. However, not all hope is lost – if the government implements swift and effective reforms.
---
Subscribe to our newsletter
---