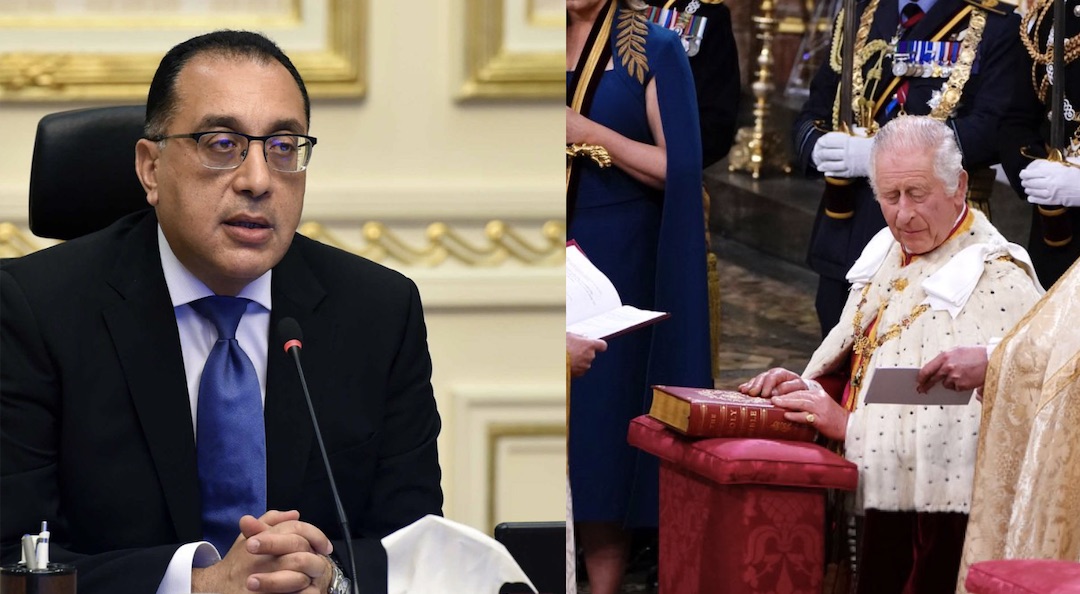 Egypt's Prime Minister Mostafa Madbouly arrived in London on Friday, 5 May, to attend the coronation of King Charles III, currently taking place on Saturday, 6 May. He is attending on behalf of Egyptian President Abdel Fattah Al-Sisi.
Upon his arrival the Prime Minister attended King Charles' reception at Buckingham Palace ahead of the coronation.
The coronation — a highly traditional ceremony — is being attended by foreign royals and world leaders, such as US First Lady Jill Biden, Canadian Prime Minister Justin Trudeau, Prince Albert of Monaco, Crown Prince Frederik and Princess Mary of Denmark, and others.
The monarch acceded to the throne in September 20022, after the passing of his mother, the United Kingdom's monarch from 1952 to 2023, Queen Elizabeth II. Several Egyptian officials expressed their condolences to the royal family, including President Abdel Fattah Al-Sisi and First Lady Entessar Al-Sisi, who have both made statements on the Queen's passing.
Egypt and the United Kingdom have maintained withstanding diplomatic and economic relations. In September 2022, Al-Sisi underscored his determination to work with King Charles III to enhance the relations between the two countries. Following the death of Queen Elizabeth II, Al-Sisi held his first phone call with King Charles to offer his condolences; they also discussed important issues of mutual interest, such as climate change.
In November 2021, the then-prince visited Egypt along with his wife, Queen Consort Camilla Parker, where they met with Al-Sisi in a two-day visit—the first since 2006.
---
Subscribe to our newsletter
---