Wildlife and nature reserves are allotted areas with the purpose of preserving endangered species of plants and animals without moving them from their natural habitats.
The practice promotes biodiversity. It is also an engaging way for individuals to learn about the flora and fauna of their respective countries.
As the human population continues to increase, natural resources are consumed at an accelerating rate. This in turn puts the natural habitats and existence of many species under risk.
Wildlife and nature reserves have been erected in an effort to mitigate the effects of a growing population and its consequent pollution.
In Egypt, there are several wildlife reserves where one can go explore and learn about the country's nature and wildlife. Here are five to visit:
Ras Muhammed National Park
Ras Muhammed, located in the Sinai peninsula, is a wildlife reserve that includes part of the red sea on its shores. In Ras Muhammed, one can enjoy the red sea's eclectic coral reef and marine life. The park is 850 square kilometres of protected area.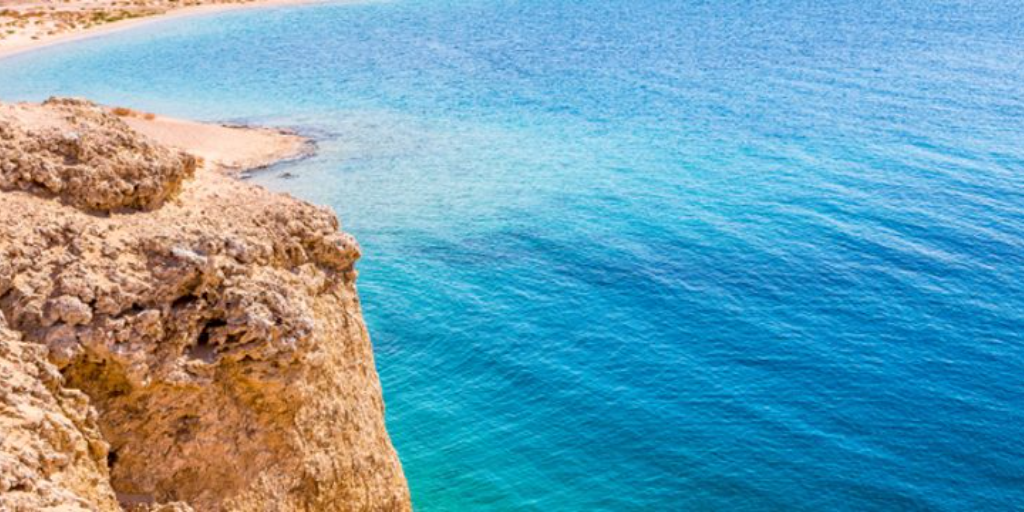 Over 200 coral species and a thousand fish species live in Ras Mohammed water.
It is considered one of the first national parks in Egypt, established in 1983. Moreover, it is one of the first parks to have made it onto the International Union for Conservation of Nature's (IUCN) Green list of protected and conserved areas.
Ras Mohammed is located at about 12 kilometres from Sharm El Sheikh.
Wadi El Rayan Egypt
Located in Fayoum, Wadi El Rayan is a nature protectorate that houses Wadi El-Hitan, which was dubbed a world heritage site by the United Nations' Education, Scientific, and Cultural Organisation (UESCO). The site is of vital importance as it sheds light on the evolution of whales from species roaming the land to those swimming the oceans. This discovery came about as a result of the fossils excavated on the site.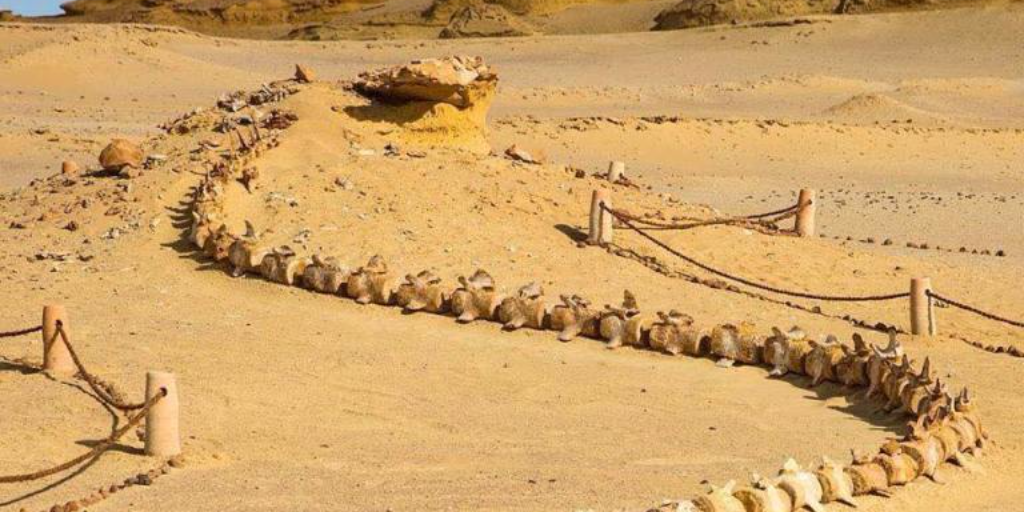 Home to the largest waterfalls in the country, the protectorate also has a variety of wildlife species including the Ruppell's Sand Fox and the Sandgrouse.
There are a variety of activities offered at the protectorate including hiking, bird-watching, camping, sandboarding.
Lake Qarun
Lake Qarun, which is in Fayoum, sees myriad bird species including Black-necked Grebes and Northern Shovellers.
A surviving stretch of the Moeris lake, an ancient lake in Fayoum, Lake Qarun has been hailed as an "important bird area" as several species of birds migrate to rest in winter on their southbound journey.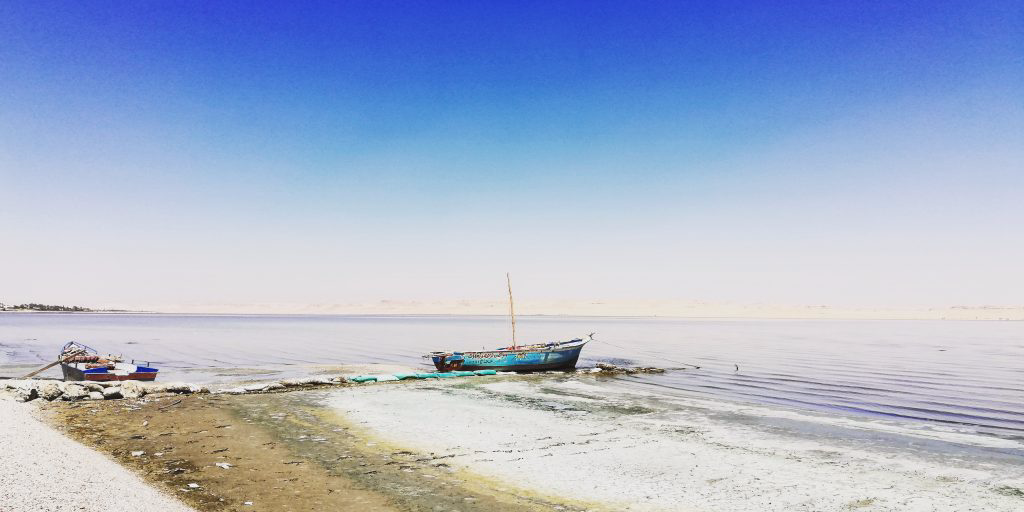 The body of water provides these birds with sustenance and shelter during their migration. However, the lake has been subject to an excess of pollution throughout the years, with Egypt's Ministry of Environment taking steps towards mitigating and restoring the site.
Ras Abu Galum
Ras Abu Galum received its protectorate status in 1992. Located in Sinai, not far from the coastal city of Dahab, Ras Abu Galum boasts several spots for exploration, the most famous of which is the Blue Lagoon.
Living on its terrain is a multitude of wildlife species including ibexes, vultures, and foxes. An abundance of species ranging from reptiles to birds live in the neighbouring mountains. Some of the wildlife found on land and in the sea of that area are the Giant Moray Eel and the Sinai Agama.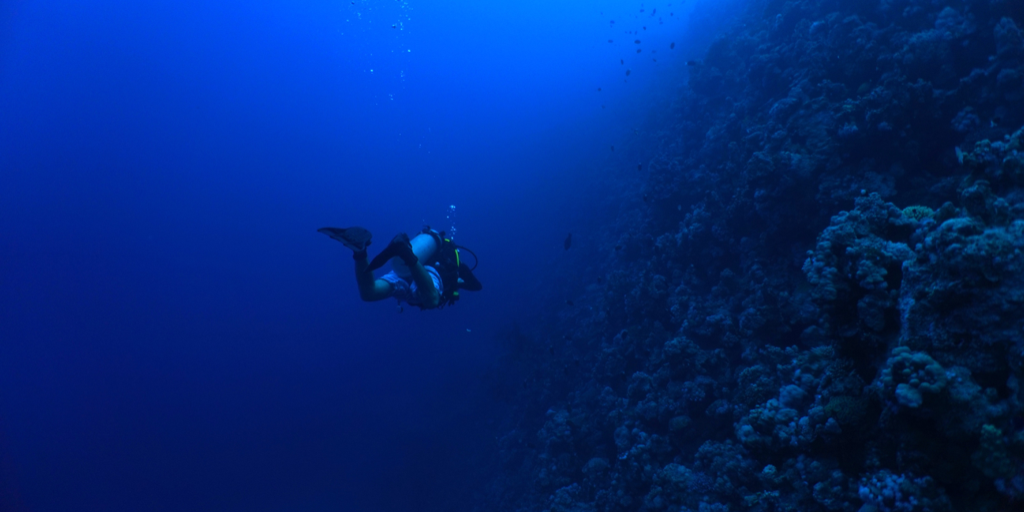 Moreover, Ras Abu Galum is close to one of the most famous diving sites globally: The Blue Hole, which sees divers flying in from all over the world to test its waters.
Wadi Degla
Located several kilometres south of Cairo, and fifteen minutes from Maadi — an area in the capital — Wadi Degla is known for its canyons and magnificent limestone terrains.
It was recognised as a protectorate in 1999 and houses a unique bat species which can be found in caves.
Bats are not the only wildlife found there as the protectorate is home to the Gazella Dorca, the Nubian Ibex, and Capra Nubiana, among other species.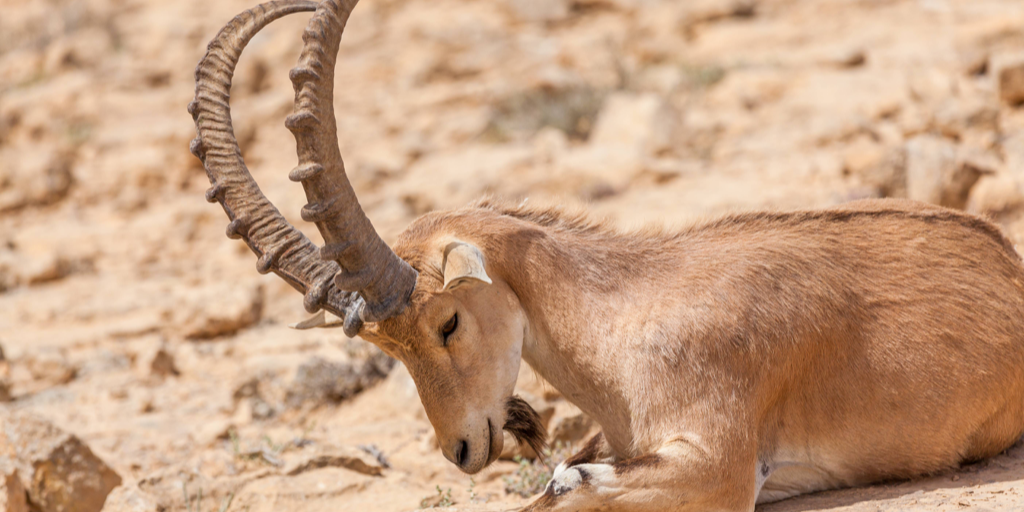 Alongside the living flora and fauna are marine fossils. These fossils date back to the Eocene Epoch — a geological epoch that dates back from "56 to 33.9 million years ago."
When visiting the protectorate, one is never at a loss of choice for activities that range from hiking to biking and camping.
Subscribe to the Egyptian Streets' weekly newsletter! Catch up on the latest news, arts & culture headlines, exclusive features and more stories that matter, delivered straight to your inbox by clicking here.