Pottery artists painting at
Al Fakhareen
neighborhood
Photo credit: Yara Hesham
"The whole country will be bridges and buildings?"
"Instead of exporting art, you want to destroy it?"
These are only some of the questions to be heard in the Al Fakhareen neighborhood in Old Cairo. Once a hub for the artisan community, today, the area's physical features are in danger of facing drastic change.
On 27 July, the popular Egyptian contemporary arts and culture center, Darb 1718, announced that they have been notified by local authorities that they are to evacuate their main building as it is set to be demolished. To expand the street connecting to the National Museum of Egyptian Civilization (NMEC), Darb 1718 and two other buildings on the same row are scheduled to be demolished by the end of this week.
Although the evacuation notice has been given to three buildings out of many others in the area, the announcement of the demolition sparked outrage among the artisan community in Fustat, as well as the community that it serves, be that locals or tourists.
This week, Egyptian Streets visited the neighborhood and spoke to the owners of Darb 1718 and the two buildings that are set to be demolished, as well as craftsmen and business owners working in the area.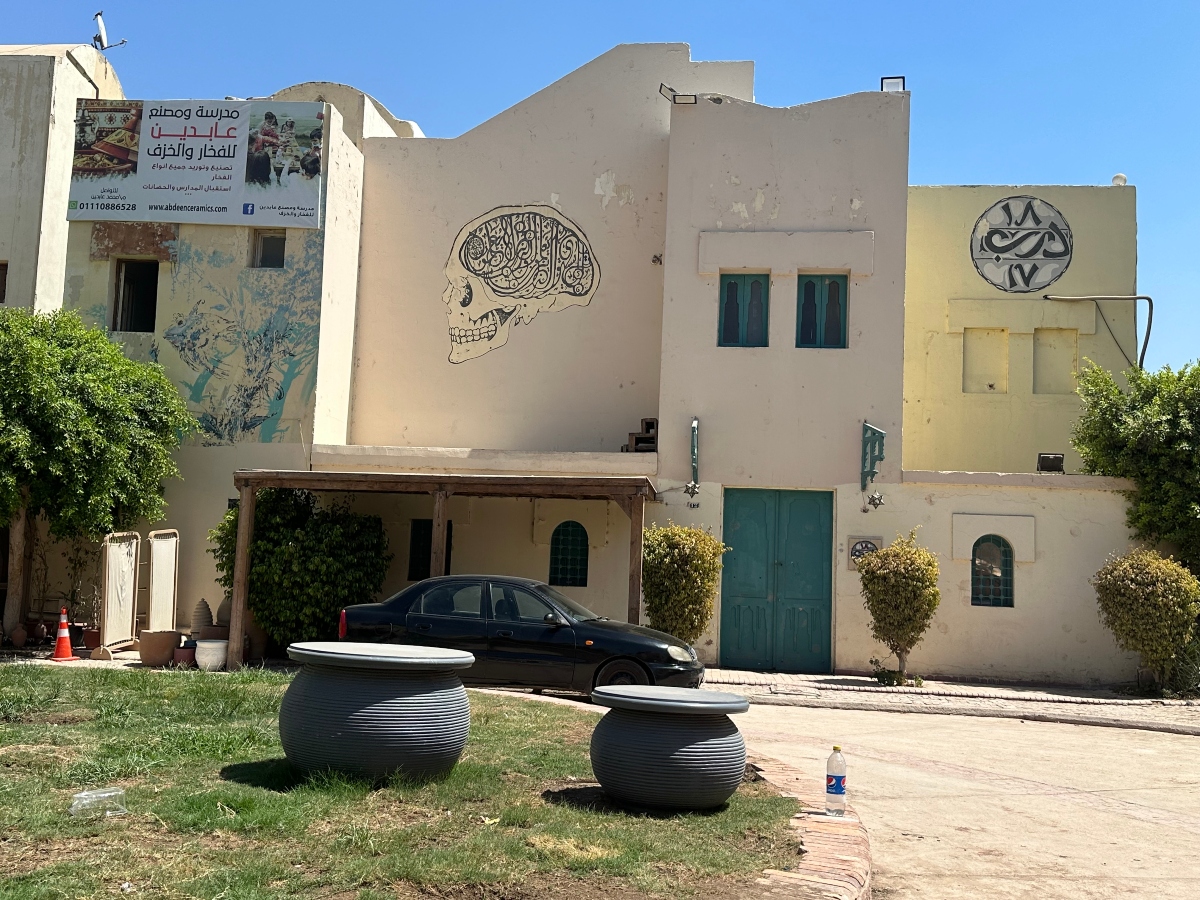 Who else will be affected?
For the past six years, Farah Abdelhamid, an artist, maker, and founder of the jewelry business fforfarah, has been spending most of her time in this neighborhood.
"I've had this studio for six years, and it's been my personal space which has been growing gradually," Abdelhamid explains. "I teach here, work from here, design from here, do my social media here, host events here."
Abdelhamid stressed that it is not just Darb 1718, which has received the majority of attention in the media, that will be affected, but rather, the entire community will face a huge loss.
As part of the Egyptian government's plans to develop Historic Cairo, the entire area has been witnessing heavy construction work since June 2023, developing 590 feddans (around 2,500 square kilometers) of the Fustat Hills Park around the National Museum of Egyptian Civilization, removing over 400 housing units, gardens, and building new roads.
"I love the idea that we're developing the city and expanding, but [where do you draw the line]?" Abdelhamid questions. "What are you destroying […] and what are you keeping? Who decides? Why now?"
Although she plans on holding on to her studio until the final minute, she has succumbed to searching for a new place to start over, in hopes of finding a similar, thriving, artisan community.
"When I started looking for a new space, my main priority was that I needed a community of makers, or designers, or craftsmen," Abdelhamid tells Egyptian Streets. "Unfortunately, I haven't found that yet. What I do requires a lot of community involvement, and being in this neighborhood, I rely so heavily on that."
"I can tell you about every single thing in every single corner here that someone from this community helped me get done," she adds, indicating her display of accessories. "I display my jewelry on pottery, and all these pottery pieces are from the friends I made in this community. Wherever I go, it wouldn't be the same."
View this post on Instagram
Similarly, Mahmoud Abdrabboh, an architect, interior designer, product designer, and owner of Abdrabboh's Design House, believes the demolition will negatively impact the arts community as well as the people working in it.
"This is a place that has a huge impact on society. It developed the entire neighborhood, provided plenty of job opportunities, and became an attraction for locals and foreigners," Abdrabboh says.
With his main work ranging between architecture, interior design, product design, and urban planning, Abdrabboh's space, which he has been building for the past few years, has grown to become more than just a studio.
"This is a safe space, an entire community comprising workshops housing raw materials, craftsmen with different skillets, in addition to designers, artists, and sculptors," Abdrabboh says. "If they're transferred from this neighborhood, they will be separated, and therefore, they won't have the same influence on the community."
"We aren't just losing our studio, we're losing the entire community," he adds.
Pottery Workshops From the 1920s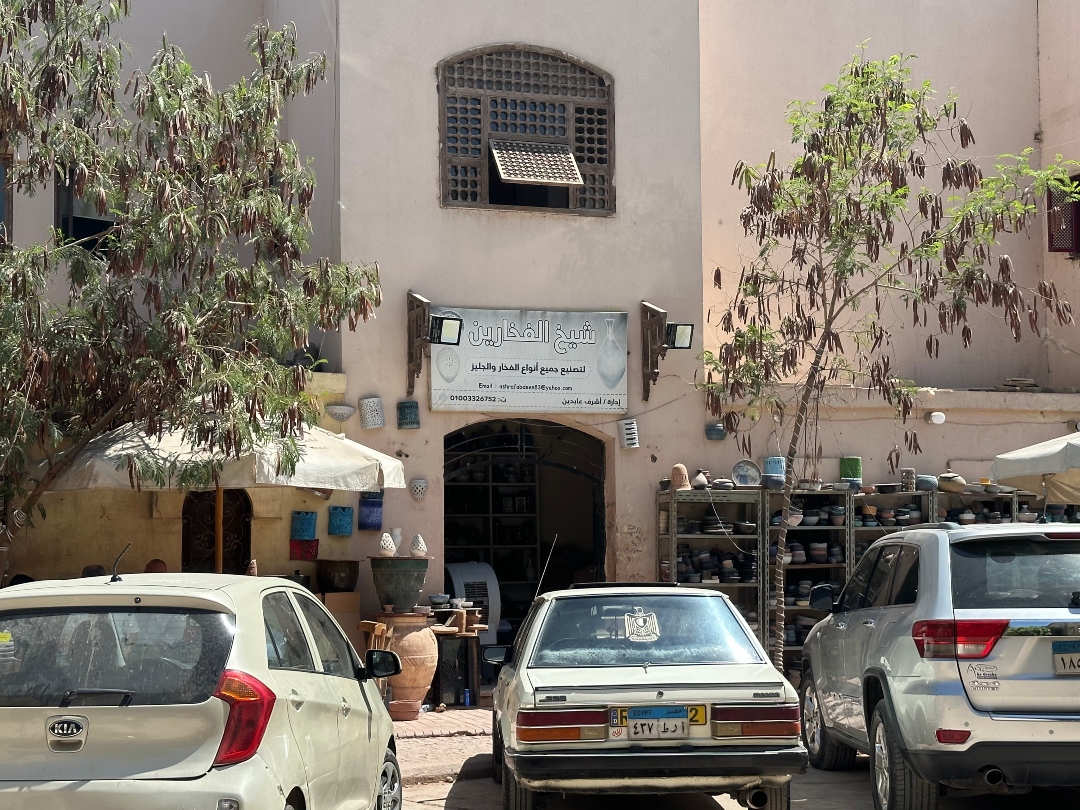 Ashraf Abdeen, popularly known as 'Sheikh Al Fakhareen' (Chief of Potters), is the owner of one of the oldest pottery factories in Egypt. He gained his title from his grandfather, the original 'Sheikh Al Fakhareen', who started the workshop in 1920.
"I'm calling on the authorities: I'm willing to get demolished, but give me my right: an adequate compensation," Abdeen says.
Despairing and frustrated, Abdeen explains that he fully supports the government's comprehensive development plans and the ongoing expansion of roads. However, proper compensation for his building and trademark is essential for him to get back on his feet once his workshop is in the rubble.
"We are a family of 11. If I get demolished with no proper compensation, what will I do next?"
When he paid Abdeen a visit, the head of the Old Cairo district made him an offer. But to his disappointment, the offer did not suit his workload or workforce.
"I received an offer which I refused," Abdeen tells Egyptian Streets. "The offer was for me to take another unit in the neighboring village, but the unit that was offered was small and unsuitable for the work I produce here or the labor I have here."
"I have 40 workers, between people with disabilities, youth, divorcees, widows, and students. I have people who have been working here for years, such as 'Am Farouq, 84 years old, and 'Am Abdelhay, 82 years old."
In Egypt, pottery has been a flourishing art since ancient times. Ancient Egyptians were gifted craftsmen and artisans who excelled in this art among many others. With the development of new materials, styles, forms, and colors, the art of pottery has transformed across different eras to reach the booming industry alive today.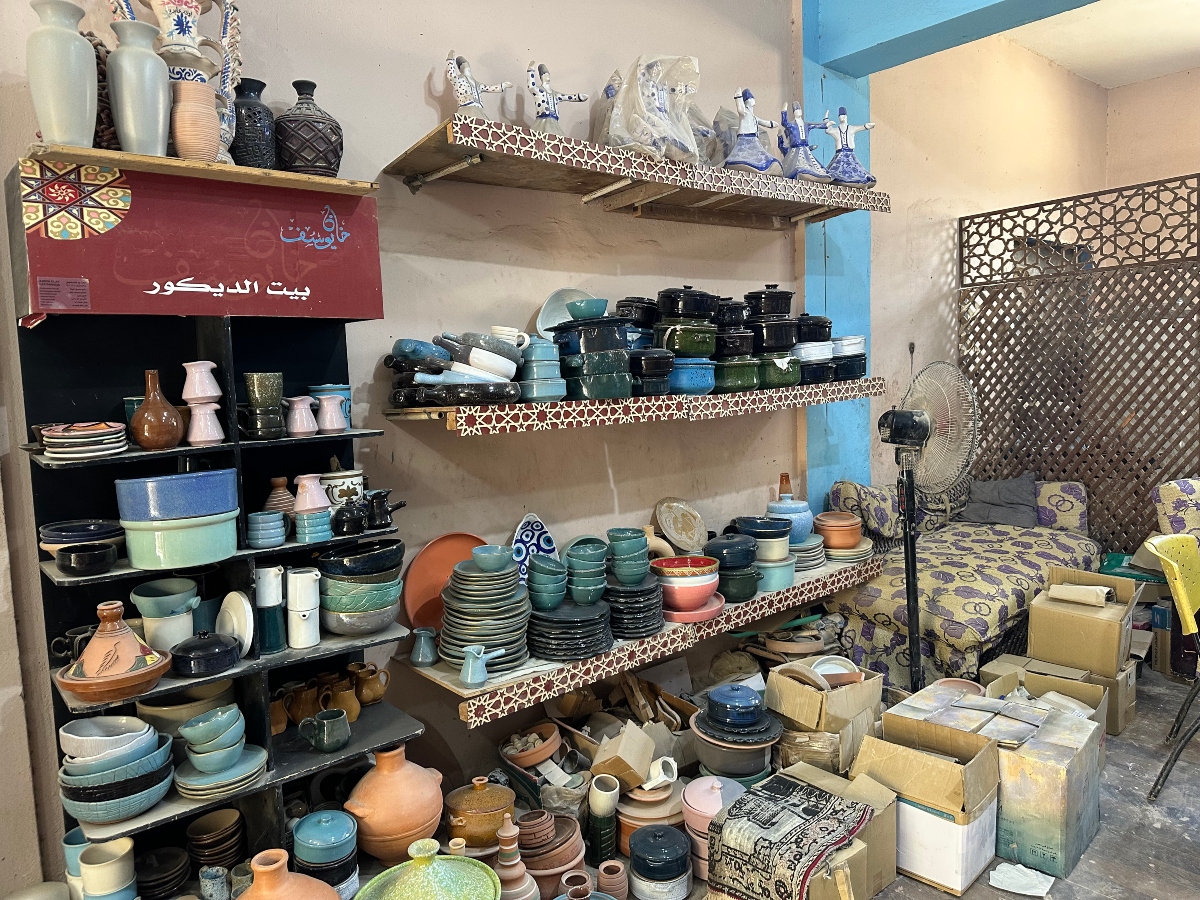 Taking Action
Since its establishment in 2008, Darb 1718 has been promoting and supporting contemporary arts in Egypt with its art galleries, live performances, workshops, artist-in-residence studios, and living spaces. Due to its reputation in the art scene, the announcement of its demolition came as a shock to many.
Nadine Wahab, the director of Darb 1718, started an online petition requesting that the Egyptian government reconsider the decision to demolish the hub's building.
"We urge you to explore alternative solutions that will allow the continuation of this vital cultural institution," the petition reads. "Together, we can find a way to preserve our heritage while pursuing the objectives of urban development."
On 30 July, popular Egyptian TV presenter Lamees El Hadidi described the demolition decision as "hatred towards art and heritage" and argued that "art is more important than building a bridge".
That being said, business owners, pottery artists and craftsmen in the area have all been forced to fight to keep their beloved space from being imminently destroyed.
With continuous calls on social media to reconsider the demolition of this vibrant community, many hope to be able to influence the authorities' decision. However, as time passes, their hope is slowly beginning to fade.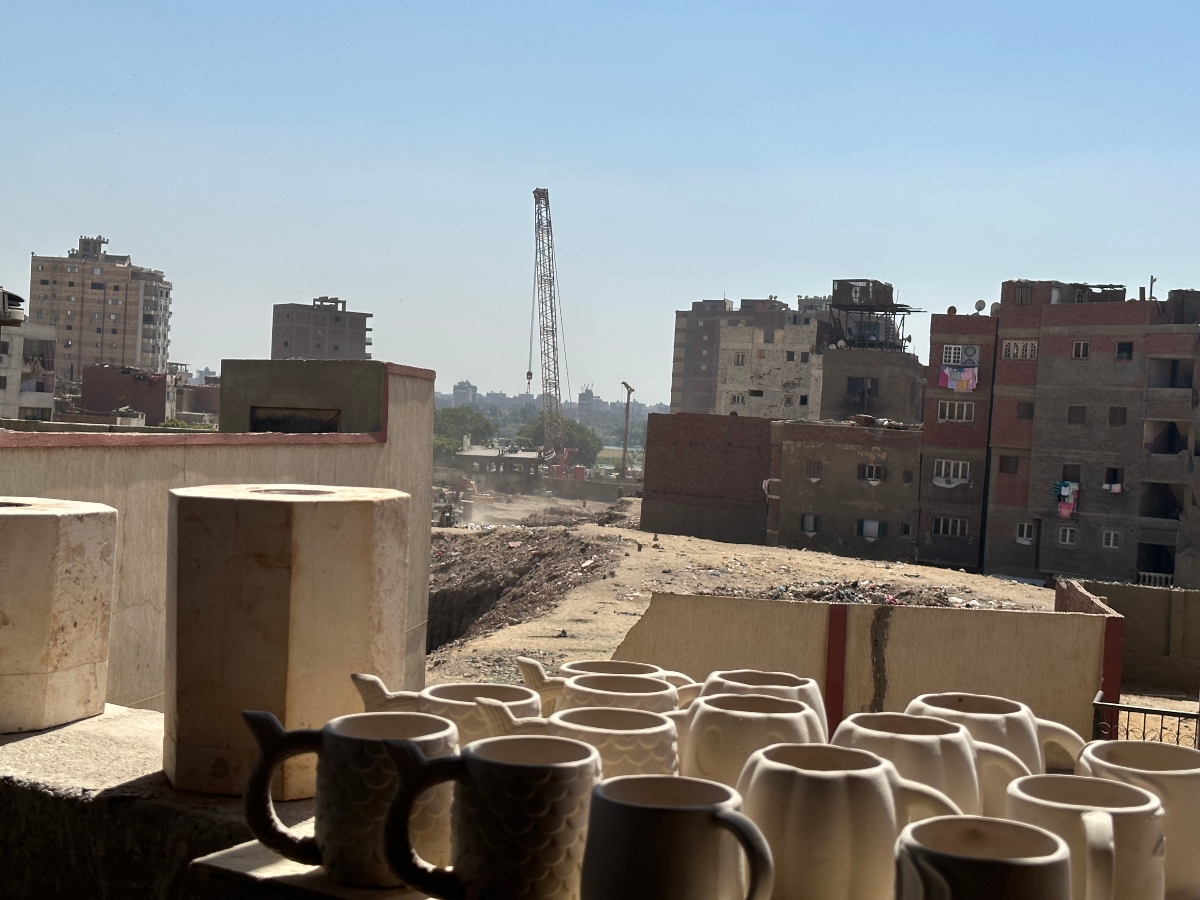 Subscribe to the Egyptian Streets' weekly newsletter! Catch up on the latest news, arts & culture headlines, exclusive features and more stories that matter, delivered straight to your inbox by clicking here.