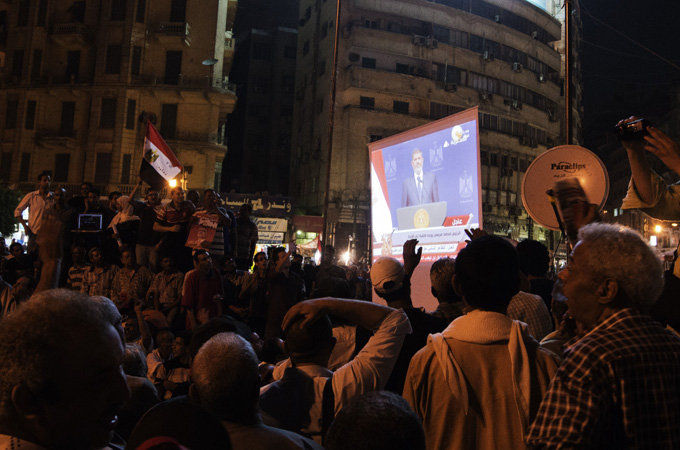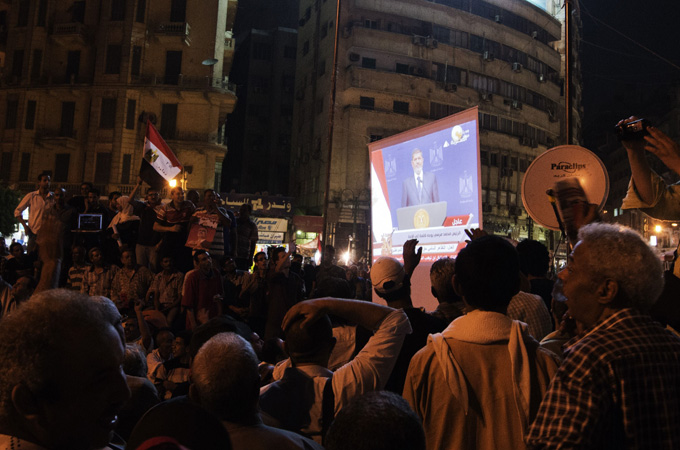 In his speech Wednesday night, President Mohamed Morsi mocked his rivals, accused politicians and judges of corruptions, claimed the media had a wicked agenda, and blamed the country's recent problems on remnants of the former regime, whom he believes are attempting a counter-revolution.
One of the individuals singled out for corruption during the President's three hour speech was Ahmed Shafik, a former Prime Minister and the presidential runner-up. Morsi claimed that he has strong evidence proving that Ahmed Shafik was a corrupt Minister of Civil Aviation. Ahmed Shafik was Minister of Civil Aviation from 2002 until he was appointed Prime Minister by Former President Hosni Mubarak on 31 January 2011 during the Egyptian revolution.
In his speech, Morsi declared that in 2005 the former Prime Minister bought 737-800 Boeing aircrafts for the price of $US 148 million per aircraft, while the actual price was $US 98 million per aircraft. Morsi implied that Shafik falsified documents and stashed the difference in price into his personal bank accounts.
However, a press release from Boeing reveals that Egypt Air (under the helm of Ahmed Shafik in 2005) actually bought 12 of the 737-800 Boeing aircrafts at the total value of $US 850 million. This translates into $US 70.8 million per aircraft.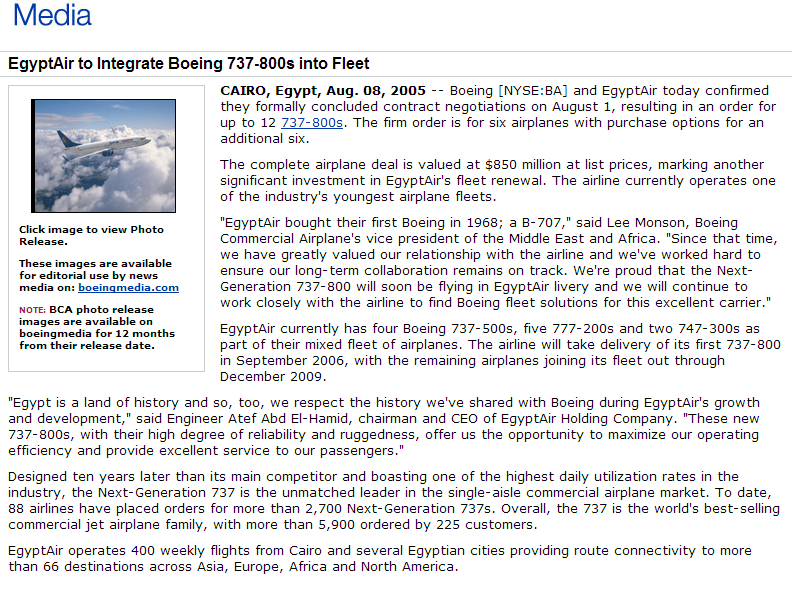 The press release – which was published in 2005 – contradicts all of Morsi's statements on the matter. Nevertheless, President Morsi adamantly obtained false figures, branded Shafik with damning labels, and promised the commencement of an investigation into the matter.
Yet, Ahmed Shafik was not the only individual branded as corrupt during Morsi's speech.
Judge Ali Al-Nemr was accused of rigging presidential elections in 2005. Though it is not yet clear whether Morsi's charges are true, the judge has denied them and has vowed to take legal action against the President.
Meanwhile, various media figures were accused of tax evasion and the incitement of violence. The head of the CBC, a popular Egyptian television channel, was accused of tax evasion during the speech. Though the head of the channel, Mohamed Al-Ameen, quickly denied the charges, the Ministry of Investments swiftly ordered that he be banned from travel following orders from President Morsi.
Ironically, after singling out so many opponents by name and accusing them of wrongdoing, President Morsi ended his speech by offering the establishment of a reconciliation committee that would ensure all Egyptians – represented by these opponents – are given the ability to express themselves freely.
Whether or not Egyptians were convinced by his speech remains to be seen on June 30, when nation-wide protests aimed at toppling the President are planned.
---
Subscribe to our newsletter
---