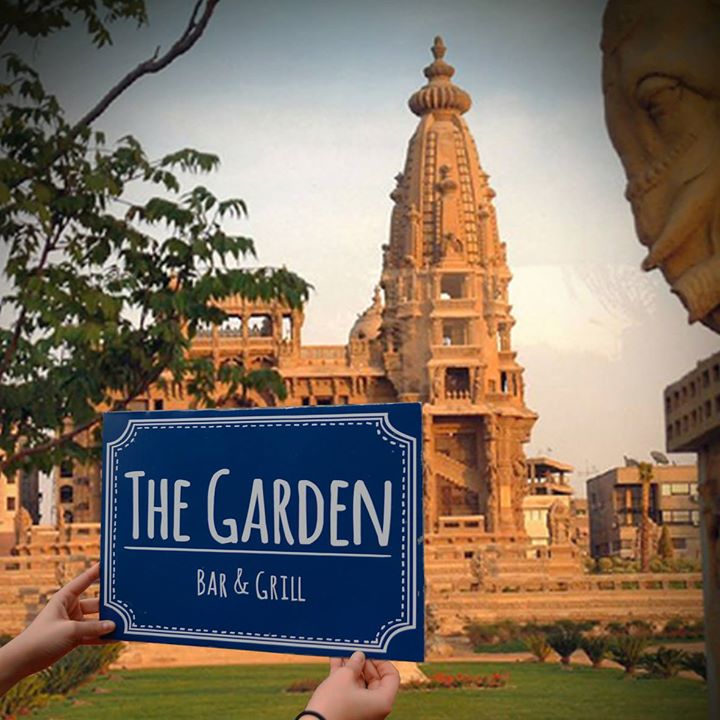 A newly opened bar and grill in Cairo's fairly up-scale locale of Korba has been accused of profiling after a customer was told he must submit his Facebook profile – and those of others accompanying him – to the bar before making a reservation.
Mohannad Ali, in a Facebook post that has gone viral, claimed that The Garden in Korba "asked us to send them a Facebook message containing links to the Facebook profiles of the people that are coming, and after checking out our profiles, they would confirm our reservation."
Mohannad and others claimed that this is part of a trend to 'profile' and "background check" potential customers to see if they are "fit" to attend. The reaction to Mohannad's post has led to widespread outrage on social media, forcing The Garden to remove its 'review' section on Facebook.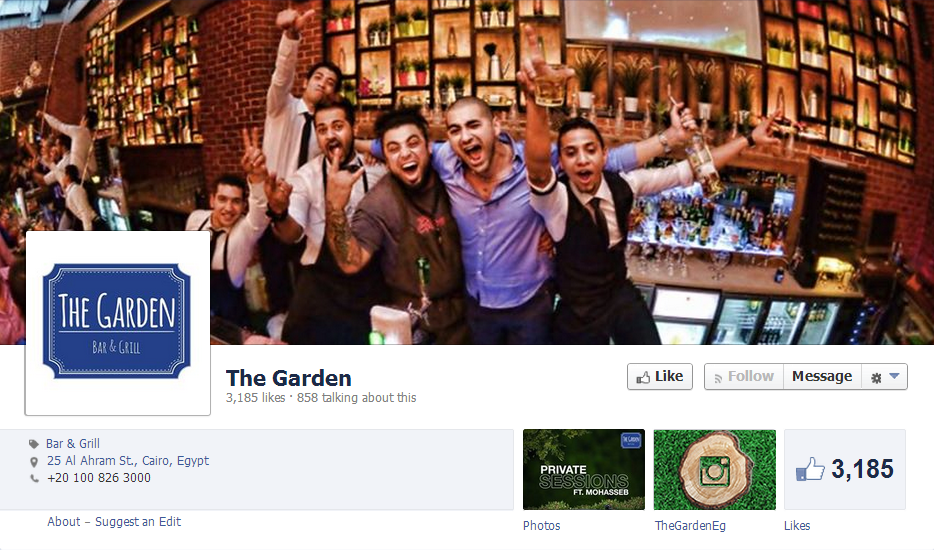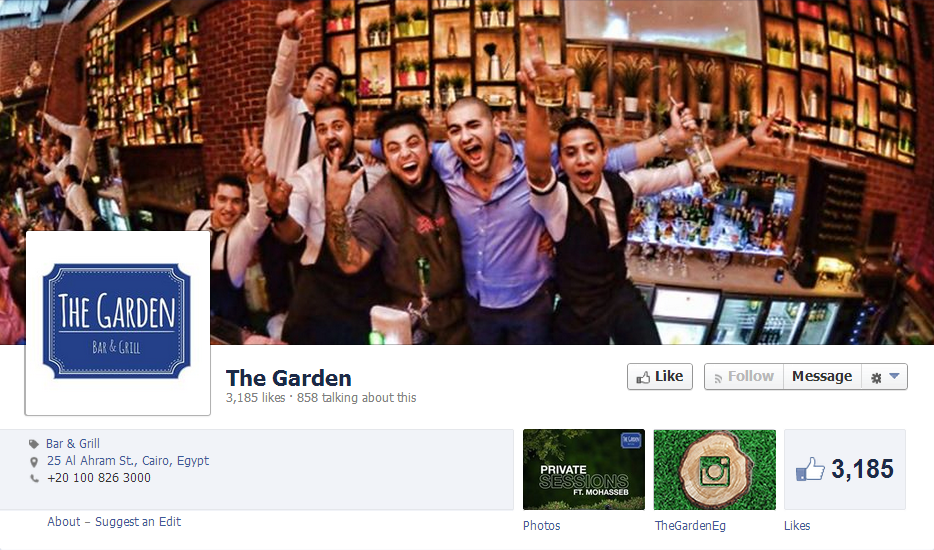 In defence of the action, The Garden told Egyptian Streets that it "asks people to send in their profiles so they can be added to our membership system and be informed about great upcoming events."
The Garden also defended their policy, stating "it also helps verify age. The Garden also allows walk ins with no reservations at all…Asking people for the Facebook profile is a convenient way to contact people and inform them of what is happening…Many places in Cairo use this system and it is also used in many countries."
In a second statement sent to Egyptian Streets, The Garden explained "It seems whoever made the complaint did not understand the point was to join our database."
Despite The Garden's statements, several social media users have alleged that this 'social profiling' is 'regular practice' at The Garden and other locales deemed as "exclusive" and "restricted to certain sectors of Egypt's society."
Upon learning of The Garden's response, Mohannad Ali stated that "they explicitly said on the phone that to make a reservation I need to send Facebook profiles and wait for confirmation…not to mention of course they had not mentioned a word about adding me to their database."
Mohannad also added that it is 'not easy' to "just walk in" without a reservation, and that Facebook is not a proper tool for age verification. "Humanity has devised a great tool for age verification called an identification document."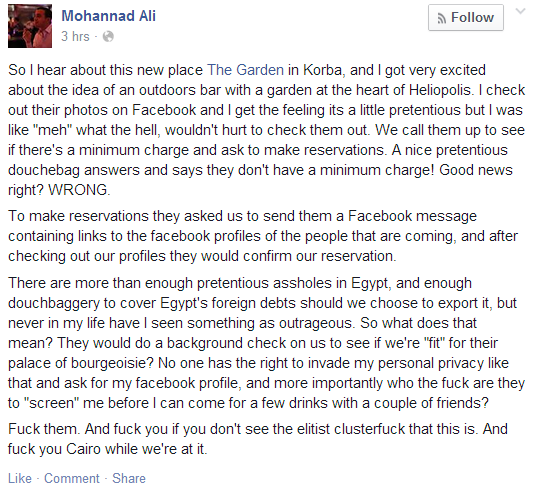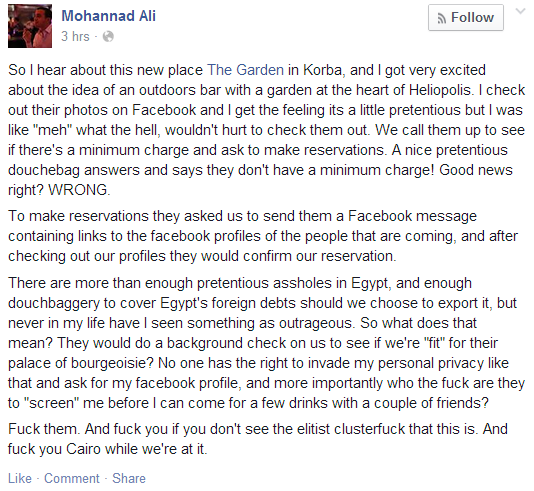 UPDATE 1: The Garden has sent through another explanation regarding the alleged Facebook vetting. Read it below: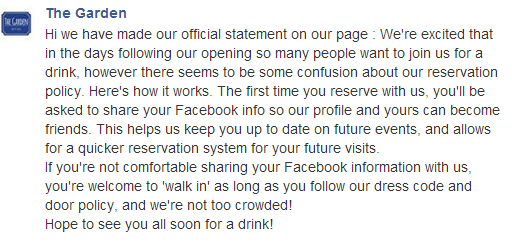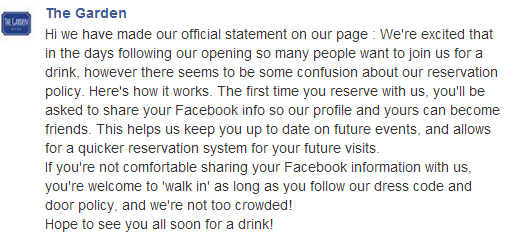 What are your thoughts? Let us know in the comments section below.
---
Subscribe to our newsletter
---