Four children have been killed and three were wounded on Wednesday by an Israeli airstike on a beach near Gaza's al-Deira Hotel, an enclave for foreign and local journalists covering the conflict.
The children, aged between nine and 11, had been playing football on the beach and were killed when an Israeli boat reportedly fired a rocket.
According to eye-witnesses, the children were provided emergency treatment at the hotel by foreign journalists and local hotel employees until an ambulance arrived to take them to a hospital.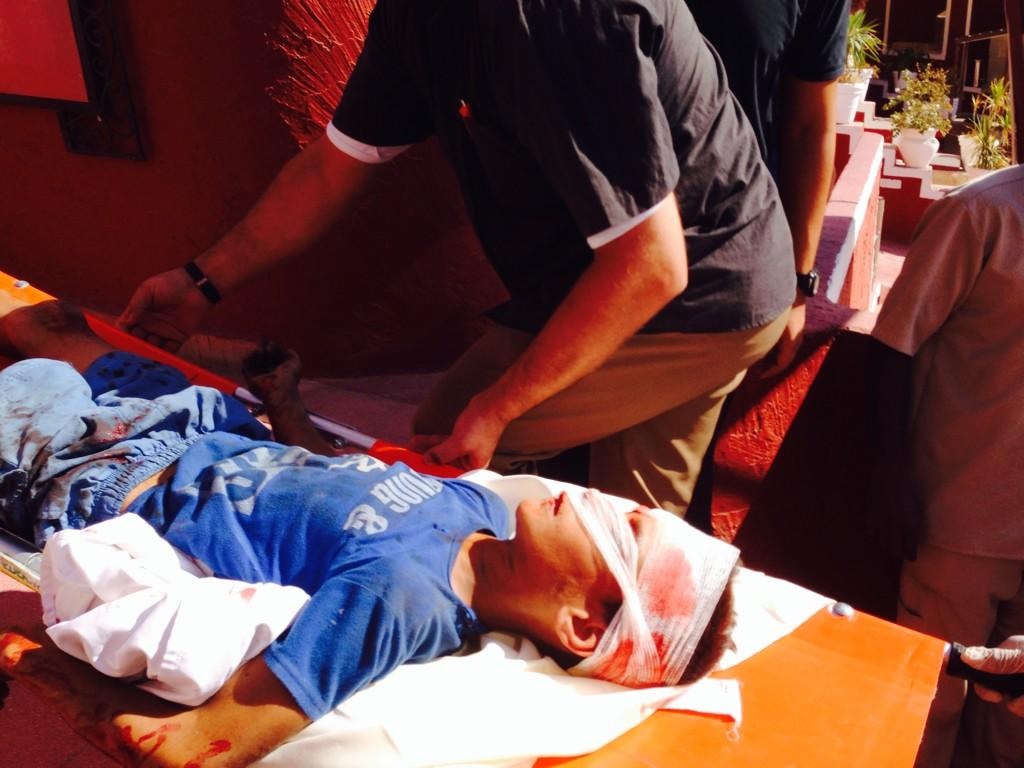 In a heartfelt testimonial in The Guardian, Peter Beaumont, a foreign journalist and an eye-witness to the deadly shelling, explains two missiles targeted the children.
"The second shell catches the survivors as they reach the brightly coloured tents. As it explodes, my colleagues, now standing by the terrace wall, shout at unseen Israeli gunners who can't hear them: 'They are only children,'" wrote Mr Beaumont in his account of the events.
The deaths of the children came shortly after Hamas officially sent its rejection of a ceasefire to Egyptian officials.
Since the conflict began nine days ago, more than 210 Palestinians in Gaza have been killed, including at least 44 children and 25 women. More than 1,530 Palestinians have been left injured.
A #Palestinian mother reacts to the news that her son was one of 4 boys killed in Israeli shelling of #gaza seaport pic.twitter.com/2LdGY5p9GU

— Ayman Mohyeldin (@AymanM) July 16, 2014
Child with bad shrapnel wound to chest. Very distressing. #Gaza #c4news pic.twitter.com/PF5F6DQd3R — Jonathan Miller (@millerC4) July 16, 2014
This boy was pulled from the flames and did not look alive. #Gaza pic.twitter.com/T0AKlkMuf3

— Nick Casey (@caseysjournal) July 16, 2014