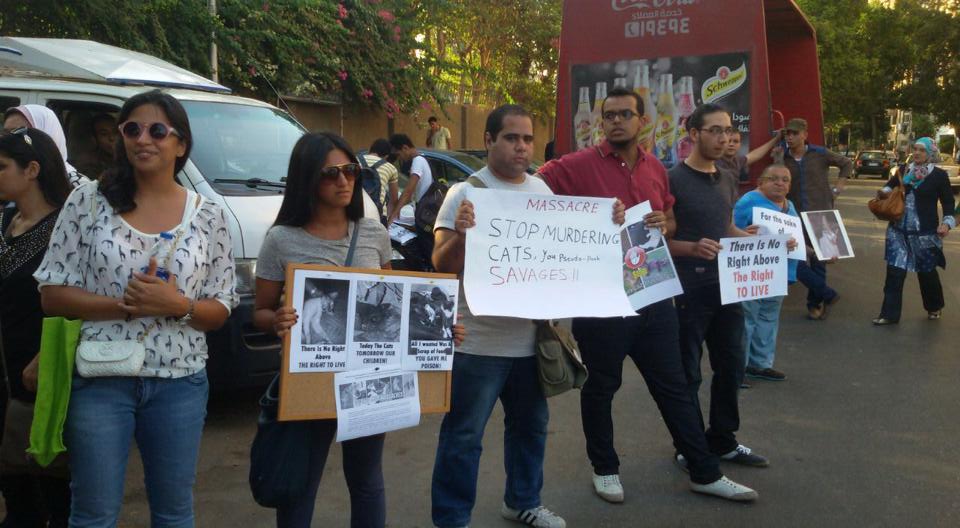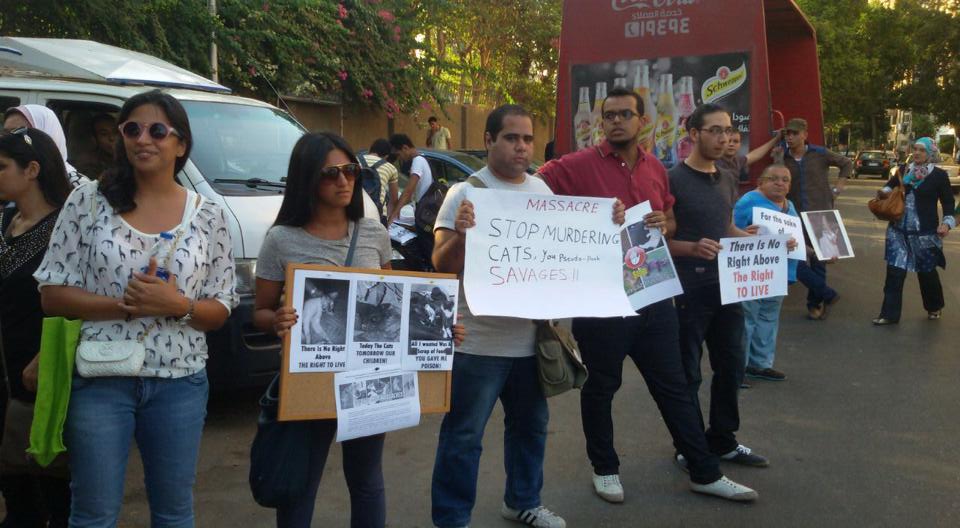 Police forces in the district of Zamalek arrested a man suspected to be behind the Gezira Club cat massacre after he was seen trying to escape from the rear gate of the Gezira Club, said Sherif Al-Qady, a member of the Gezira Club and of the International Federation for Domestic Animals.
Zamalek police arrested a man named Abdul Hakim Ramadan, who works as a professional animal hunter, while escaping the Gezira Club holding a sack filled with dead cats.
The incident comes after almost 50 cats were poisoned and bludgeoned to death at the up-scale Gezira Sporting Club in Zamalek district.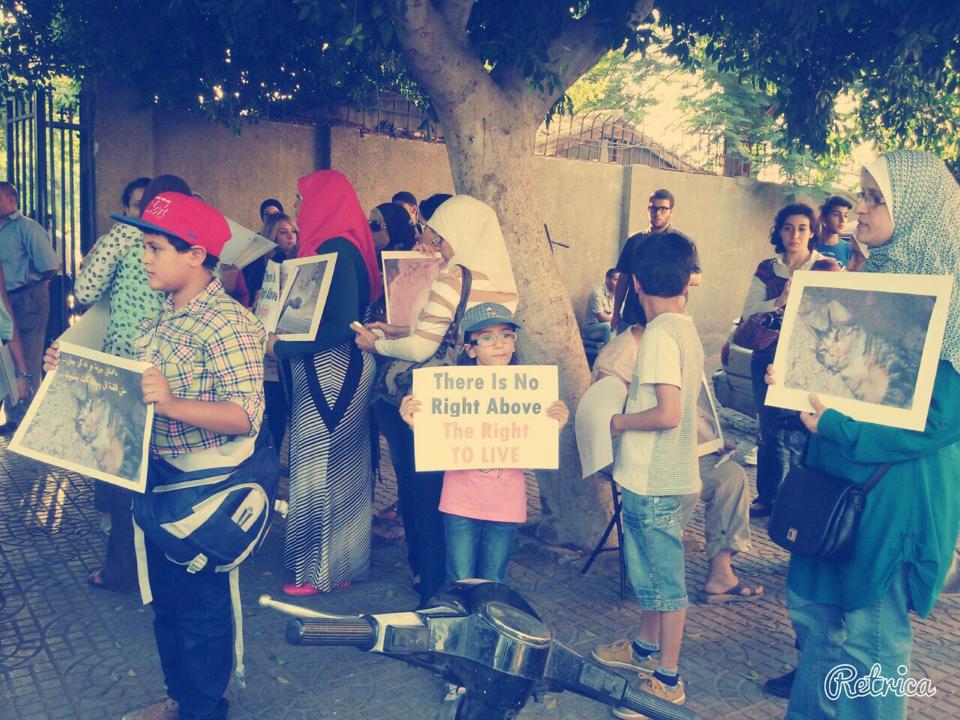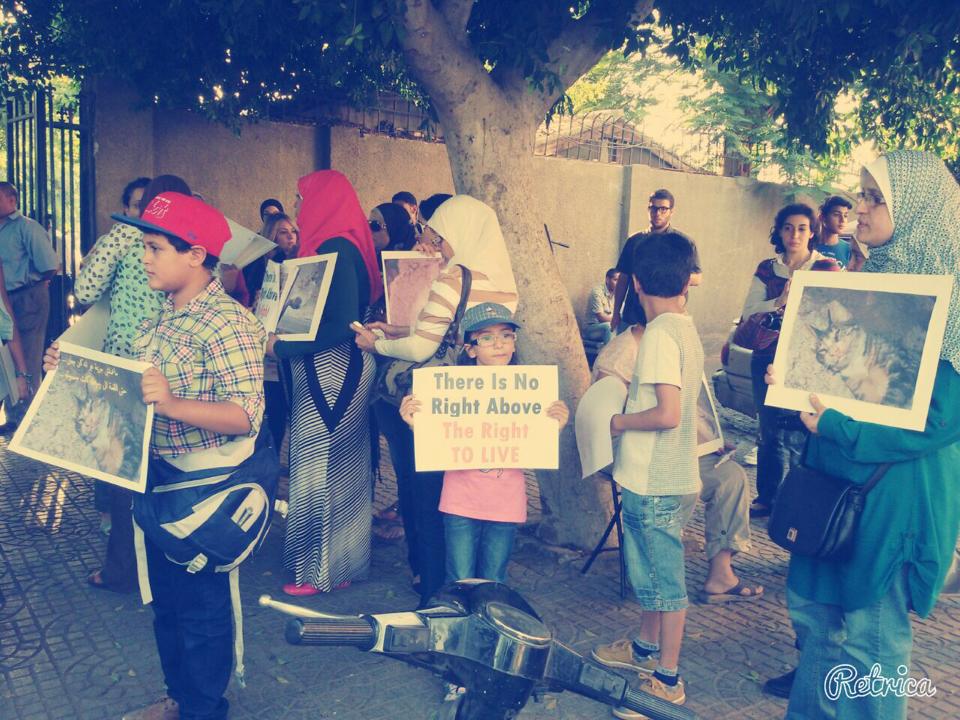 Dozens of animal rights activists stood in front of the Gezira Club's main gate on Tuesday in protest of the cruel treatment and massacre of the stray cats.
Several popular figures attended the protest including Irish journalist Conor Sheils, who wore a cat-like costume, poet Salah Abdel Sabour and activists Dalia Sami, Mariam Ali and Mirna Shehata.
---
Subscribe to our newsletter
---