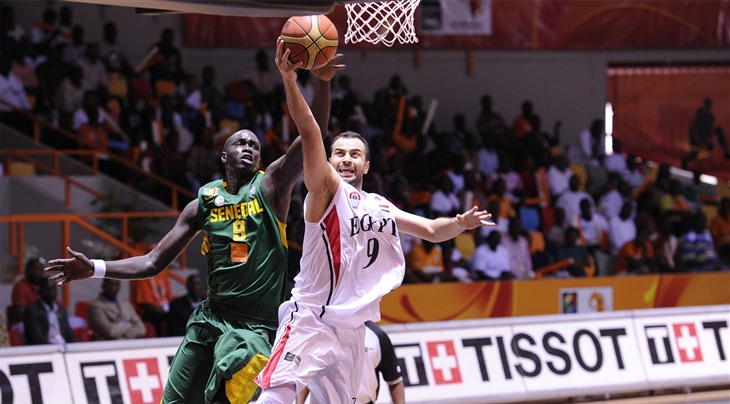 In less than 24 hours, Egypt will mark its first time at the prestigious Fédération Internationale de Basket-ball (FIBA) World Cup after an absence of 20 years.
The Pharaohs, who will commence their cup dreams on Saturday August 30 against Serbia, have been absent since they finished 14th in the 1994 FIBA World Cup in Canada.
The Egyptians have been placed in Group A, one of the most difficult groups in the competition, which also includes Spain, France, Brazil and Iran.
"(We're) A young team with big dreams," Egyptian basketball player Ibrahim El-Gammal told FIBA.com.
""Our team consists of a group of young players, who might miss the world stage experience factor, but we are full of big dreams and hope to achieve a lot more with upcoming championships."
Egypt stunned the international basketball scene after qualifying for the FIA World Cup by finishing second in the 2013 FIBA African Championship despite a rough start.
The Egyptian team, led by Amr Aboul-Kheir, will be hoping to set a good display in Granada as fans in Egypt cheer on.
"Our aim is to play good basketball. It's our first time in 20 years to reach the finals of the World Cup," said the Egyptian coach whose team is the only Arab nation to compete in this FIBA World Cup.
For El-Gammal, this is an opportunity for Egypt to encourage more countries in the region to support their basketball teams.
"Egypt's qualification to the world cup was welcomed by all Arab nations. And we hope that this would be a starting point to encourage more countries in the region to compete for the World Cup."
---
Subscribe to our newsletter
---