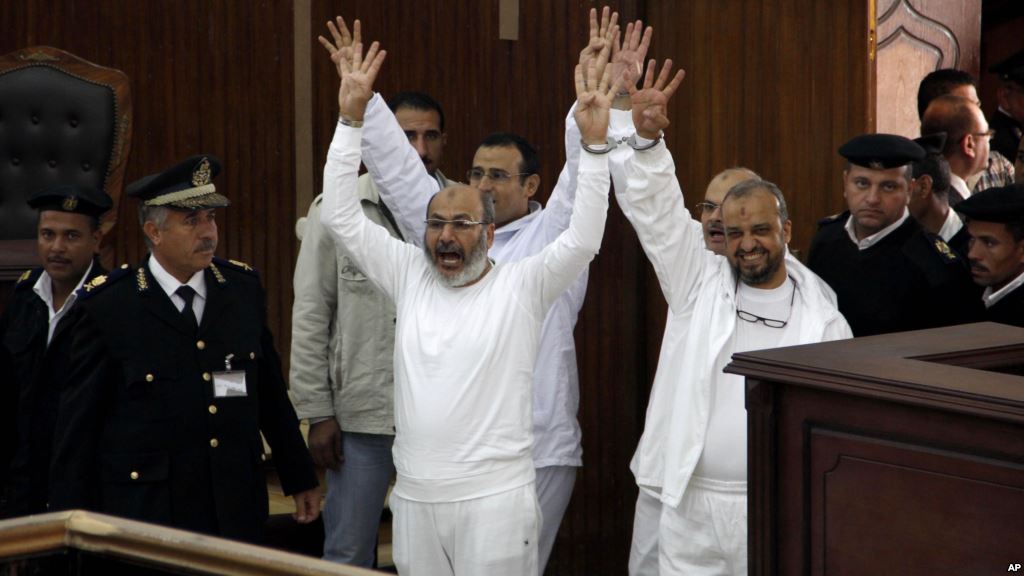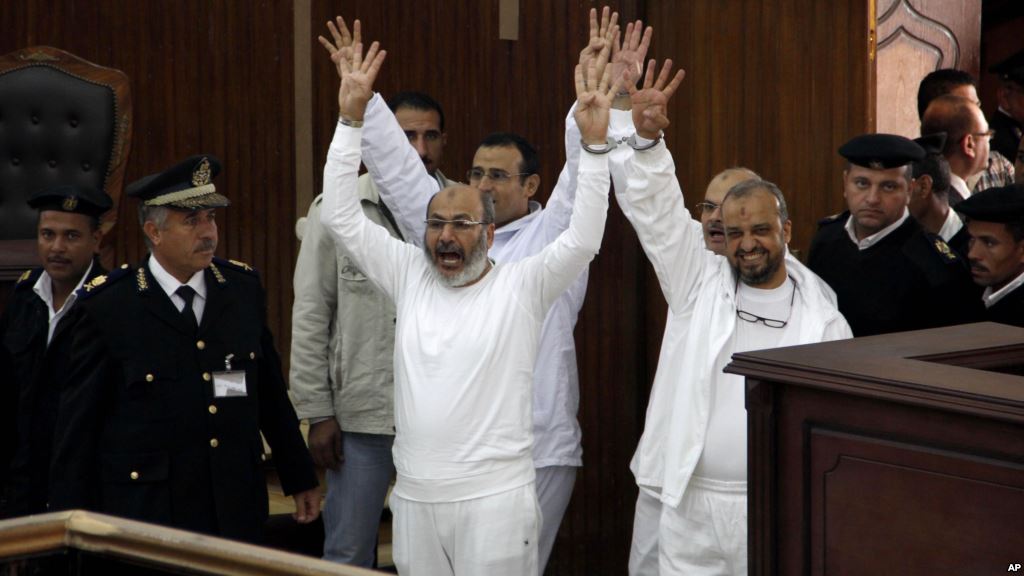 The Giza Criminal Court sentenced Saturday leading Muslim Brotherhood figure Mohamed El-Beltagy, Islamist preacher Safwat Hegazy, AlJazeera channel host Ahmed Mansour, and brotherhood member Hazem Farouk to 15 years in prison for torturing a lawyer in Tahrir Square during the January 25 Revolution.
Former counselor Mahmoud al-Khodeiry, former Youth Minister Osama Yassin, leading brotherhood members Amr Zaki and Mohsen Rady were also sentenced to three years.
In 2011, Osama Kamal, a lawyer, was stopped at a Tahrir Square's gate by a person claiming to belong to the Square's protection committees. Upon failing to show his identity card, the person summoned others who arrested Kamal saying he was a national security officer.
Kamal was beaten to unconsiousness and held captive for three days in a tourism company in one of the buildings overlooking Tahrir, where he was repeatedly tortured. He reported the February 3 incident to the public prosecution, which referred the defendants to trial in November 2013.
El-Beltagy and Hegazy previously received a 10 year sentence in maximum security prison for torturing two policemen and another 10 year sentence for managing an illegal group on September 9.
They were charged with managing a group which aims to stall the law and prevent the authorities from carrying out their duties. Other accusations they faced include "thuggery", resisting the authorities, and attempted murder.
Beltagy and Hegazy are accused of kidnapping and torturing two policemen at the pro-Mohamed Mursi Rabaa al-Adawiya sit-in in July 2013.
The Rabaa sit-in was forcibly dispersed on August 14, 2013, causing the death of hundreds of protesters in what was described by Human Rights Watch as "the most serious incident of mass unlawful killings in modern Egyptian history."
Authorities have led a crackdown on Muslim Brotherhood members and supporters since the military ouster of Islamist President Mohamed Mursi in July 2013. Morsi himself is in jail, facing a string of charges in more than one court case.
---
Subscribe to our newsletter
---