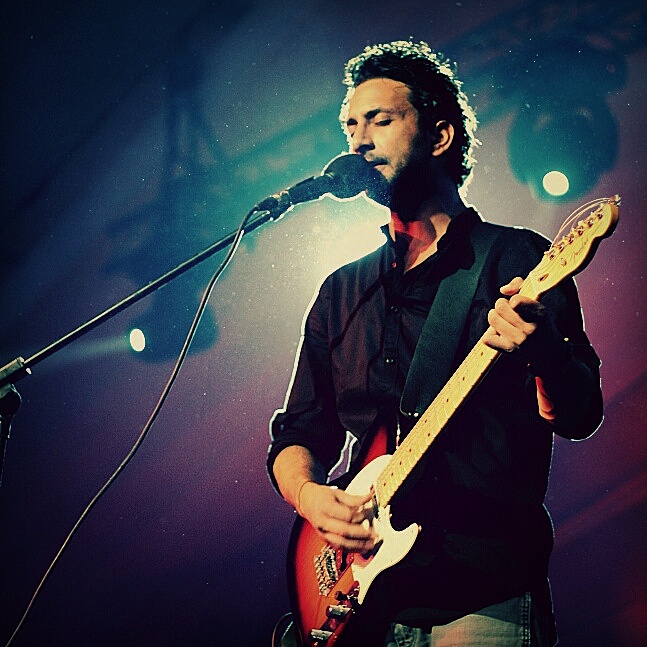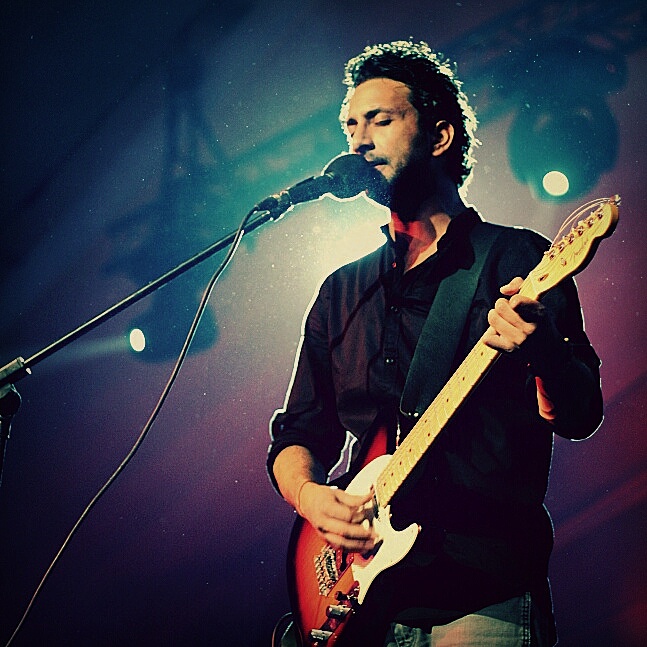 With a Cairene music scene that has matured over the past decade, independent music enthusiasts started turning their heads towards other independent music markets to explore. Among several Arab bands, whose popularity has been on the rise over the previous couple of years, is the Jordanian band, Jadal.
Now, it's one thing to listen to music and appreciate it, and a whole other thing to pick the brains behind it. The morning following Jadal's latest performance at The Music Tent, I got a chance to have a little chit chat with Mahmoud Radaideh, band founder, songwriter, guitarist, vocalist, and producer.
Tell me a bit about the band's history
We kick started in the year 2003 with our cover for AbdelHalim's "Al-Tobah", and by the year 2006 we were performing our original tracks for the first time on stage. We kept compiling our original tracks, until we introduced them as our first album 'Arabic Rocks' in 2009.
Between the years 2006 and 2009, we released several singles, among which was 'Salma' which I'd written for my niece.
In 2009, Jadal flew for the first time to perform on a foreign stage in Turkey, followed by another performance in Lebanon in 2010 where we met Mashrou' Leila.
At that phase, Jadal started turning into a more dynamic band with several changes taking place, maintaining one cornerstone, which is me writing, producing and managing the band. Almost everyone I'd started off with has left, and others have replaced them. With Jadal becoming more dynamic, it all relies on who's available, since it's very hard to find dedicated musicians in Jordan.
Can you tell me a bit more about the music scene in Jordan?
When Jadal started, there was barely any independent music scene. Between the years 2005 and 2007, few bands started emerging, and at that point, the music scene started to flourish, gaining a wide audience from different countries.
But as of last year, the curve started taking a downwards slide with releases getting fewer and fewer all over the region.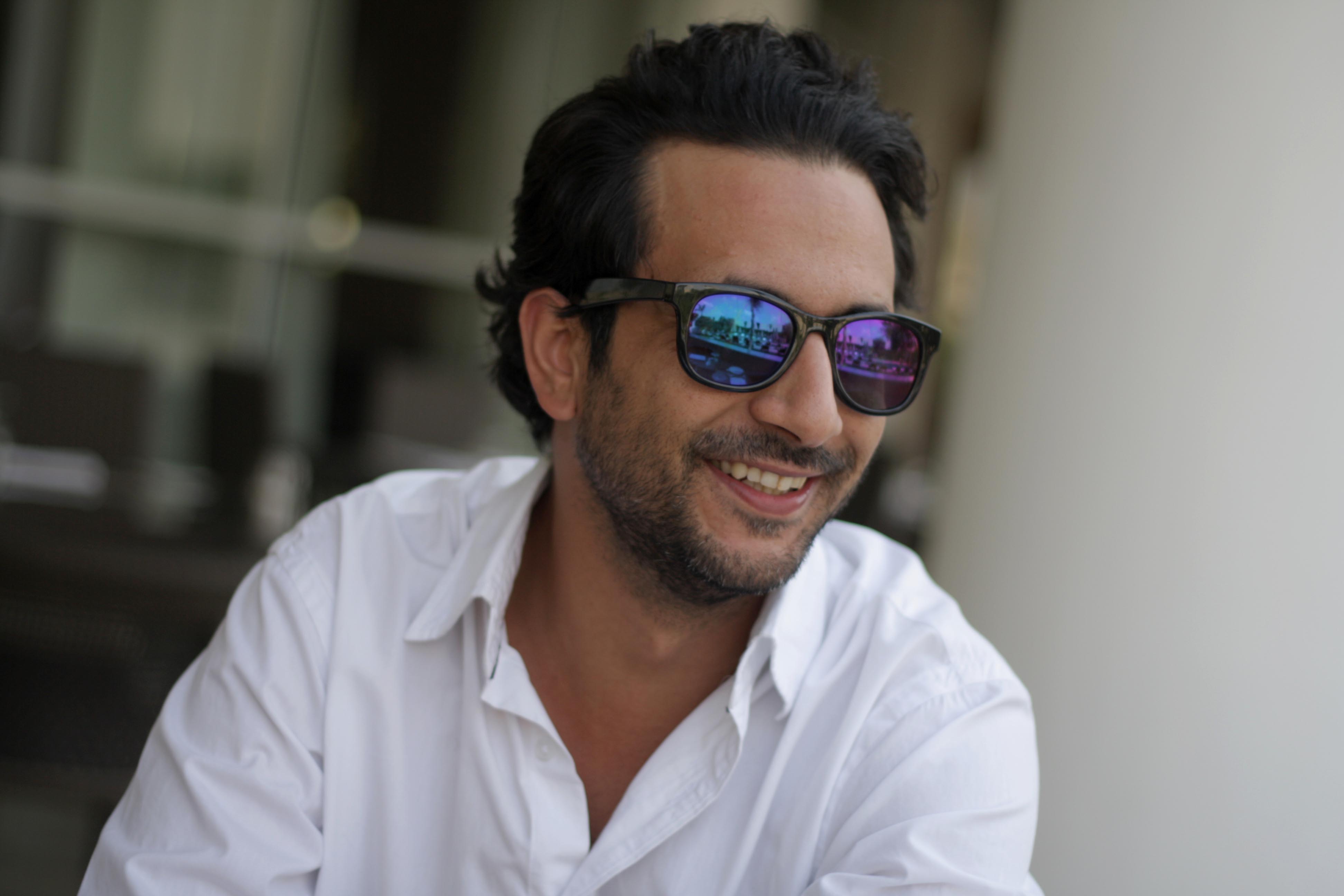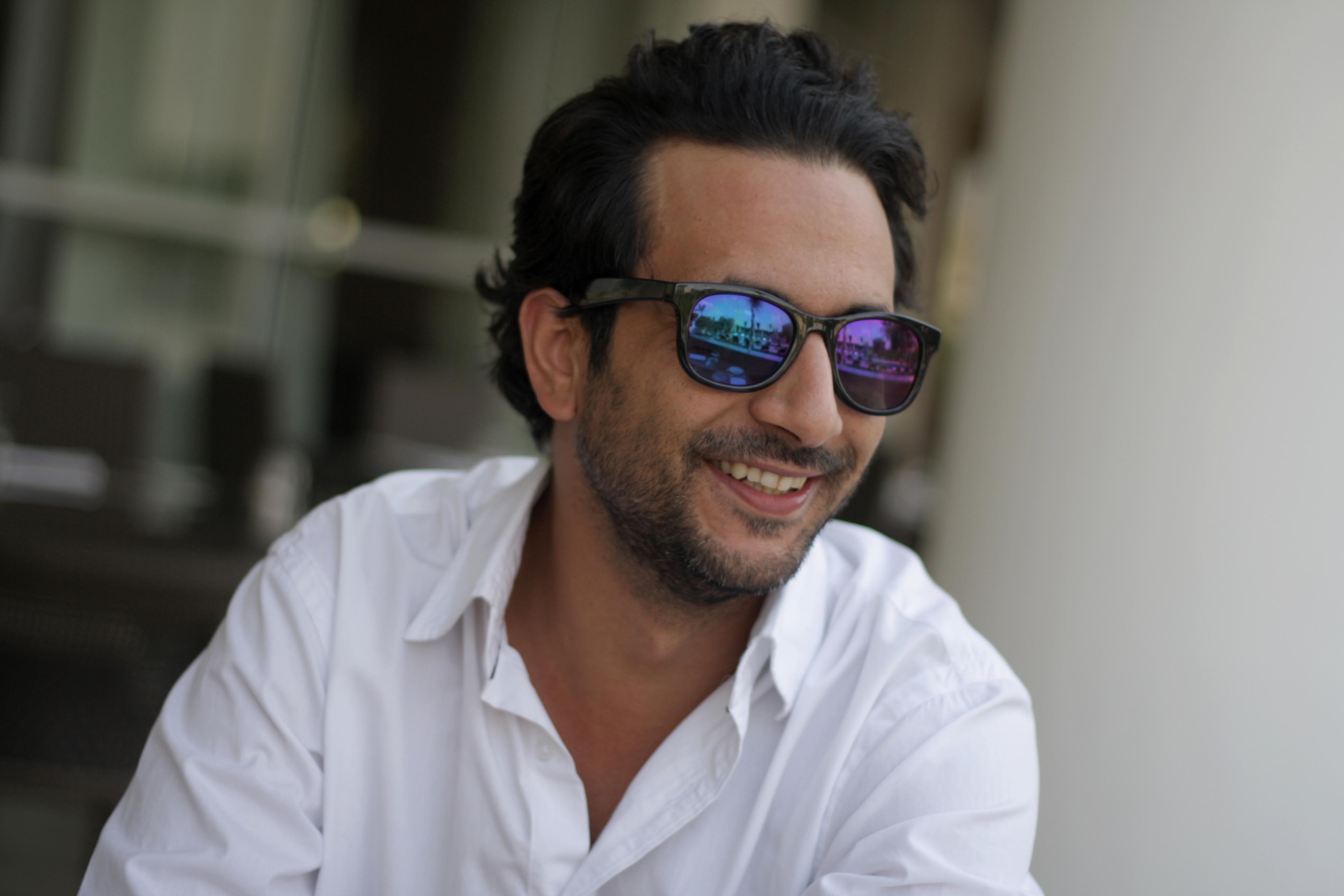 Would you say the difficulty you're facing now is due to the lack of musicians and music education, or the lack of venues?
Jordan is different from Egypt where you have musical education, or at least you're more open to it. The Jordanian society is very unwelcoming to music, and may even be against it. My parents were no exception to that case. But I somehow managed to get past that barrier, and learn music nevertheless.
The other obstacle is that there are very few musicians in Jordan who are as good and dedicated to work and make music with.
Do you think the Jordanian music scene will be looking up in the few upcoming years?
Sadly not. Between 2009 and 2013, the music scene in Jordan was booming, but then some of the bands who are considered to be pillars in the scene started to disappear. For someone else to replace them, they are expected to have been out there for at least five or six years. And we don't have anyone who's been working on their music for that long. We need to wait for another 5 years for the Jordanian music scene to introduce someone as good.
The difference between Jordan and other countries is that there are great musicians out there, but they have worked on their music hard and for long. Take Jadal for instance, we have worked on our music until audiences of different nationalities started singing our songs in an accent they may have never heard before. We've been to almost all the Arab countries, and it makes me really proud that what we're offering is Jordanian.
What are your musical influences?
I started listening to music at the age of 5, and ever since I've grown an ear that appreciates almost everything; but I would say Rock is my essential base. It all started off with Classical Rock and bands like Deep Purple or Scorpions. By the time I started picking my own music, I began listening to Grunge bands such as Pearl Jam, Nirvana and Alice in Chains, which was a long lasting phase.
But I would say that the phase which influenced me most was when I started exploring bands like Muse and Radiohead, and I think it shows in my music. They were my idols in a way. Afterwards I started listening to more bands, such as Arctic Monkeys, The Strokes, and Jack White.
Nevertheless, I'm open to different kinds of music, be it Electro, Arabic, or even Okka'n'Ortiga!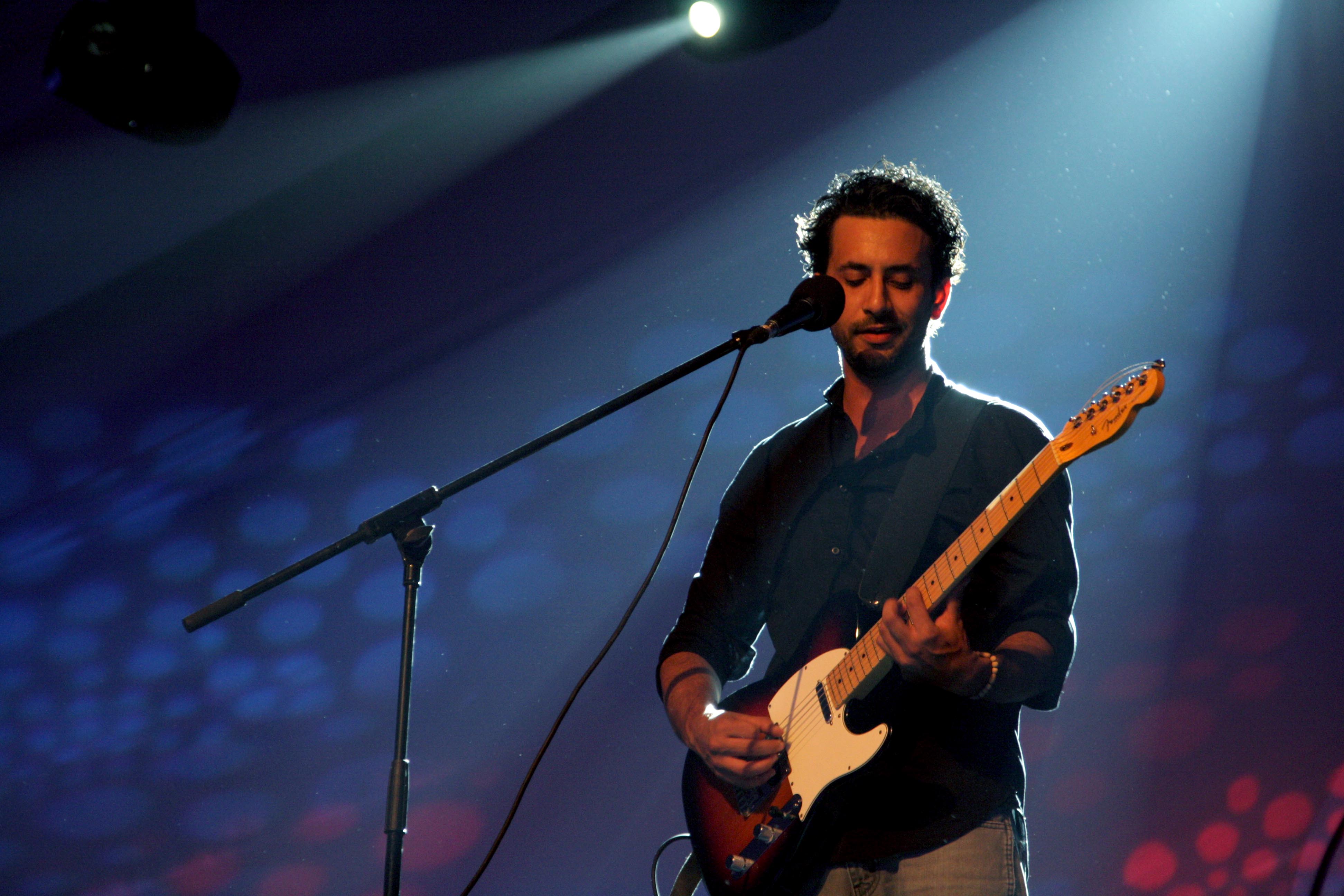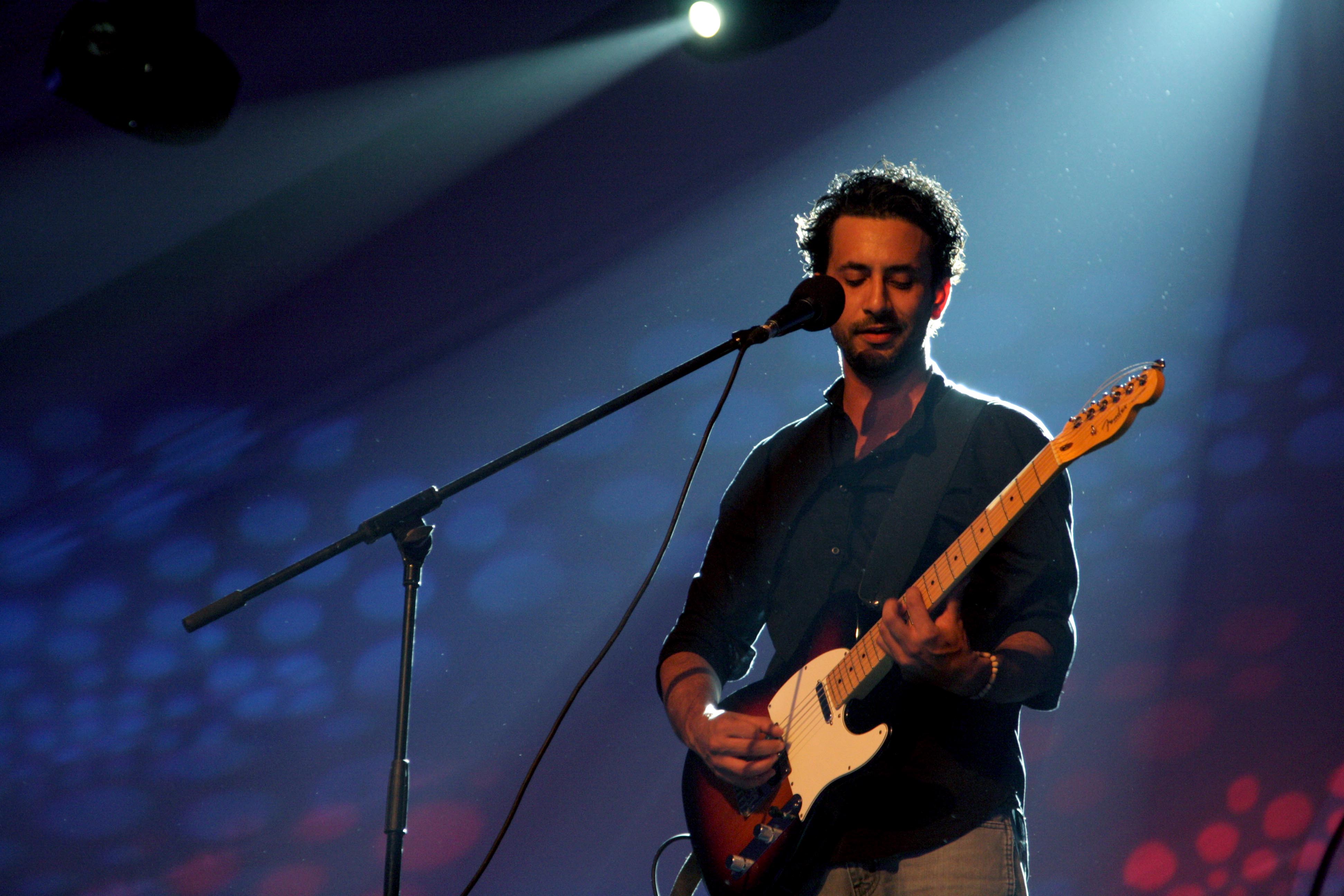 What would you say is Jadal's edge as a band?
I believe there are two sides to our edge, the first of which being that when I write music, I do it out of sincere genuineness and not out of satisfying a particular market demand, as well as the spontaneity of doing so. The other side to our edge I would say is our energy on stage.
As a songwriter, what do you refer to for inspiration?
Whatever influences me, I write. As long as it's truthful and not exaggerated, then I put it into a song. Let me take you through some of the songs…
– Ghabeh B'eed: is about someone who abandons civilization.
– El Makina: reflects the importance of arts in civilizations, and how arts influence other cultures, yet we don't pay it enough attention. Amidst all of this, an artist still tries to find his way to blend into society.
– Fe Nabd Ana Has: what most people don't know is that this song talks about Jadal in 2010
Nevertheless, there often are songs which are random and written out of a mere poetic whim.
There are several other songs which revolve around relationships. Would you like to elaborate?
Naturally, it's because relationships are generally influential. But a majority of those songs were influenced by a relationship I have been through.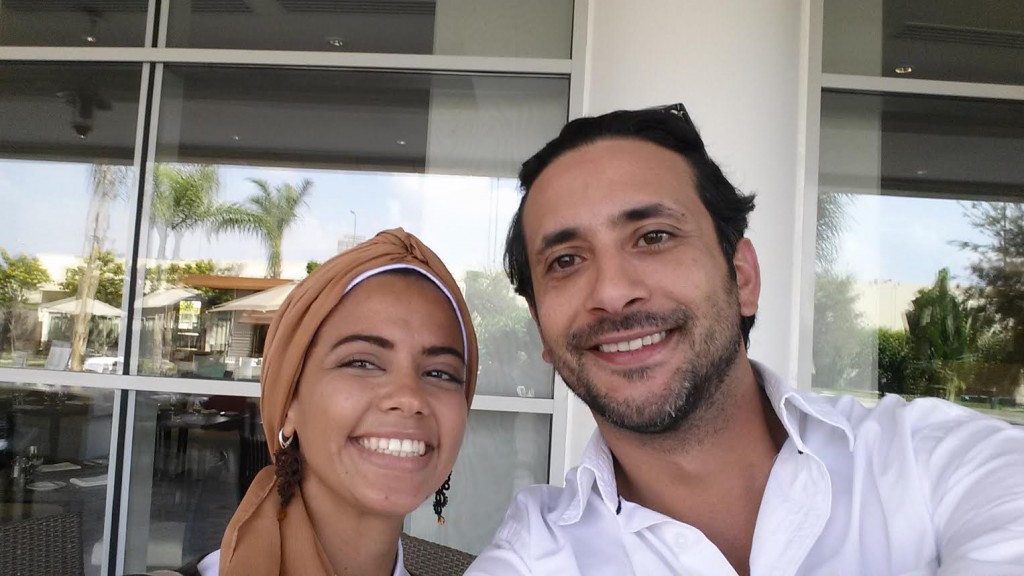 In terms of music philosophy and performance, which band do you aspire for Jadal to be like?
I like the idea of people attending and watching a Rock performance. There may be several bands in the region, but I scarcely ever see them perform the same way. Jadal is a Pop-Rock band, but when it's a Rock song, it's a real Rock song in a sense that we highlight on the guitar distortions, and what so not. We're always trying to experiment with sounds and synthesizers.  But I don't think I can associate Jadal to any particular band or performer.
What are the things you want Jadal to be?
I want Jadal, and all the other independent bands to become mainstream so that we can disrupt and penetrate the Arabic music industry, and the Arabic music scene. Mainstream is not a bad word, commercial is. Mainstream means that everybody listens to you. MJ and The Beatles are considered mainstream, and they are not bad.
We're not a replacement to any music, but we wish that more people are introduced to music other than the available commercial music.
You've mentioned how you appreciate the art put into on-stage performances. Which of the big concerts or festivals would you have wanted to attend most?
Glastonbury Festival. I have attended a few Muse concerts, as well as Coldplay. I would love though to attend concerts for The Strokes and Arctic Monkeys.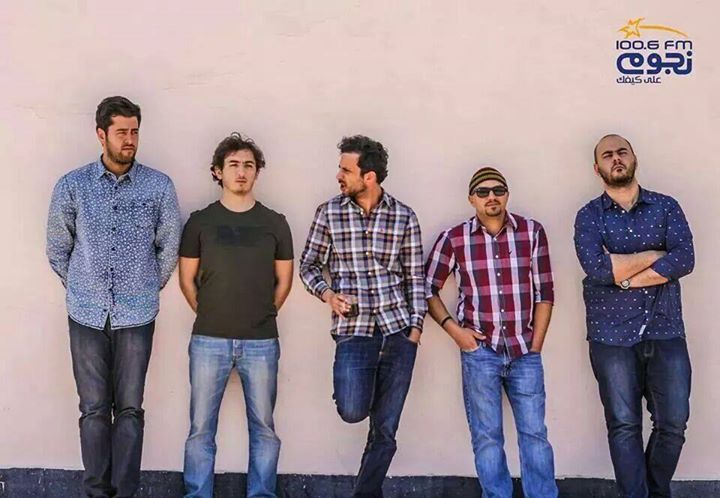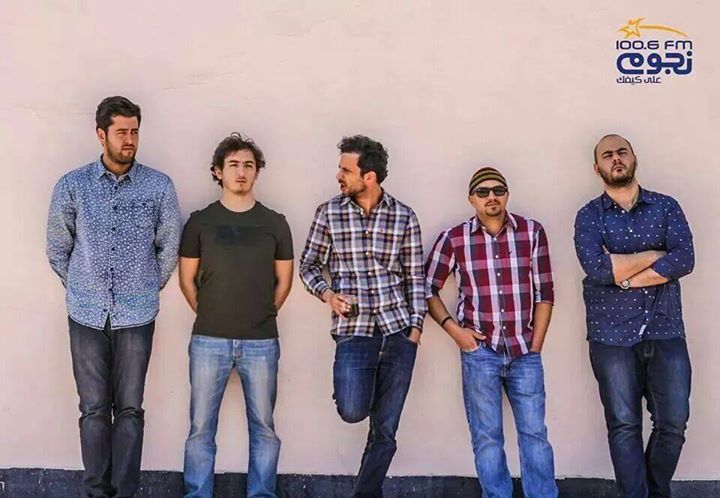 Now, let us talk a bit about the music industry in general. I will read out some quotes, and I want you to share your reflections in regards to them.
"The music industry can make you feel like a prostitute." Jonathan Davis
"I'm just a musical prostitute, my dear." Freddie Mercury
We're not even there. They have production companies who have a great control over your releases, when to release, your lyrics, what to wear on stage, etc. On the other hand, we are independent; we do what we want, when we want to.
"It's funny how the music industry is enraged about the internet and the way things are copied without being paid for. But you know why people steal the music? Because they can't afford the music." Tom Petty
It's not that they can't afford it, it's just within reach to have it for free. And personally, I don't mind people downloading music for free. We don't even have an e-commerce industry where everyone has a credit card to purchase online.  And if that were the case, I'm sure that at least half of the fans would buy the music online.
We already have all of our music available for free on the internet. Even though we'd rather sell it of course to compensate for all the effort we've put into it, but that's not a problem. Concerts are still a great way to make revenue.
 "When I think about kids watching a TV show like American Idol or The Voice, then they think, 'Oh, OK, that's how you become a musician, you stand in line for eight hours with 800 people at a convention center and then you sing your heart out for someone and then they tell you it's not good enough.' Can you imagine?" he implores. "It's destroying the next generation of musicians! You don't need a computer or the internet or The Voice or American Idol." – Dave Grohl
It's a different industry, another stream of music. Those who listen to music don't just listen to those. They may be commercial, but some of them are good.
Still, it works both ways; it's not wrong doing it that way. But of course, you become a better artist when you experiment with your own music, not if you just have a voice and someone producing your songs.  And at the end, those talent shows, they only produce quick fame which soon fades away.  How can it be otherwise if they lack raw material and solid grounds?
---
Subscribe to our newsletter
---