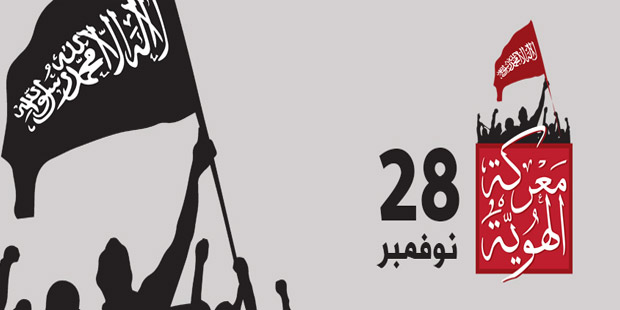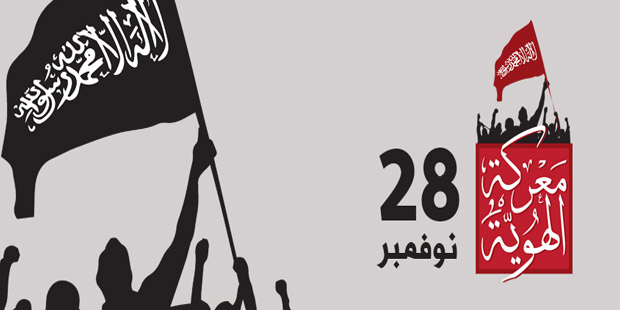 Egypt's banned Muslim Brotherhood welcomed on Sunday a call for protests scheduled for Friday, November 28 under the banner of "imposing Egypt's Islamic identity".
The Brotherhood released a statement describing the scheduled protests as "a new wave of the glorious Egyptian revolution."
The Salafist front is organising protests on Friday, calling on people to take to the streets holding Qurans to "impose the Islamic identity."
Interior Minister Mohamed Ibrahim said last week that all security apparatuses are ready to "abort the calls of extremist groups which aim for attacking public and private property on November 28."
"The Muslim Brotherhood values this call to preserve the nation's identity for which the Egyptian people have long struggled," the Brotherhood's statement read. "The Egyptians will not accept having their identity blurred or raging a war against their sanctities, destroying their mosques, burning their Qurans, killing their youth or dragging their women."
The Brotherhood stressed that "every Egyptian faction" is entitled to expressing their opinion "with complete freedom [and] without being accused of treason or of being infidels."
The group also warned the authorities of committing acts of "vandalism" or "killing innocent [men]" and framing "the revolution[aries]" for such acts.
The Muslim Brotherhood has come under attack since the military ouster of its leader Mohamed Mursi from the presidency in July 2013 following mass protests against his rule. The military-installed regime has since then rounded up thousands of Brotherhood members and supporters and killed hundreds of protesters in confrontations with security forces.
Egypt listed the Brotherhood as a terrorist organisation last December and insists it is behind the stringent wave of militancy which has targeted security personnel since Mursi's ouster. The Brotherhood continuously denies the accusations, distancing itself from one militant attack after the other.
---
Subscribe to our newsletter
---