By Rana Khaled, Daily News Egypt
Sixty scooter and motorcycle riders from 11 countries around the world participated in the fourth season of the international cross-country rally, entitled the "Cross Egypt Challenge". The rally aims to revive and promote Egypt's flagging tourism.
After crossing 2,950km over nine days, the challengers reached the finish line in front of the Giza Pyramids, to close the event on 22 November.
"The idea of the rally came to mind after the 25 January Revolution, when the number of tourists significantly declined due to security disruptions and the general unrest that the country suffered from," said Ahmed El-Zoghby, founder of the Cross Egypt Challenge.
With the help of his friends, El-Zoghby used social media to invite scooter riders from different countries to participate in a tour through Egyptian. He also invited many international TV channels to cover the tour.
In 2011, 15 riders from Egypt, Mexico, United States and Brazil participated in the event crossing a distance of 1,700km on their scooters, said Hadeer El-Masry, the event's media representative. In 2012, the number of participants increased as riders from new countries were interested in partaking in the challenge, including Germany, England, Greece, Argentina and Denmark.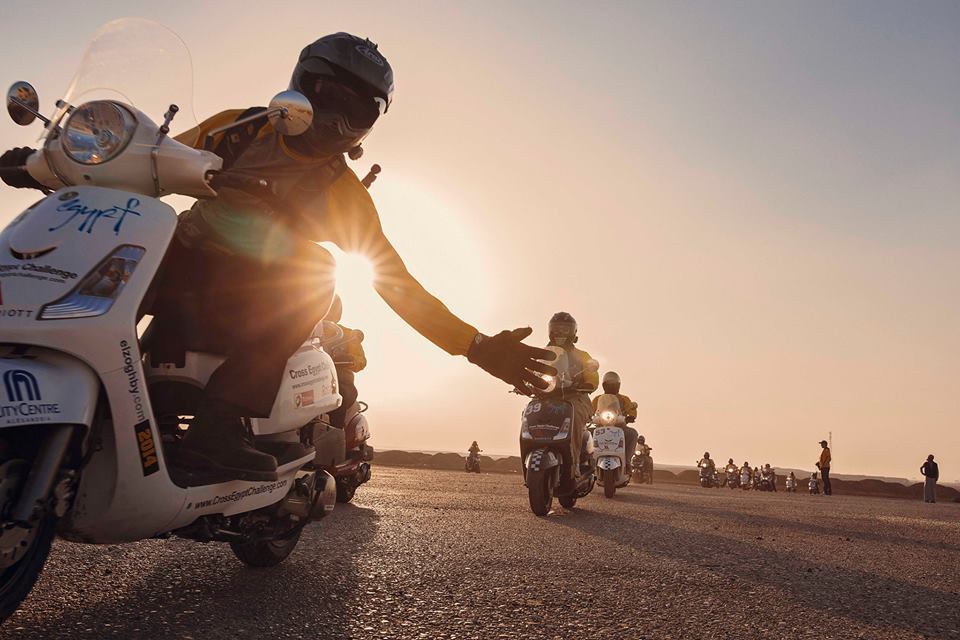 The fourth season's tour started in Alexandria, and continued to Ain Sokhna, El Gouna, Marsa Alam, Luxor, Aswan, and Assiut, before ending in Cairo. This season included riders of high capacity motorcycles as well as the usual lower capacity scooters.
Although dozens of applications to join the event are received annually, there is a set of standards for choosing the accepted participants and challengers.
"The most important criteria for choosing the accepted applications include riding experience, physical capacity, and age, as well as having internationally valid riding licenses," El-Zoghby added.
Khaled Mounir, a photographer who participated in the second, third and fourth seasons of the event, described it as "one of the most interesting adventures you could ever experience in your whole life".
"Cross Egypt is a lifetime experience where you can meet people from different cultures, professions, customs, traditions and mentalities," he said. "The event organisers always make it easy as they provide us with medical insurance, mechanical and technical support as well as accommodation and food services."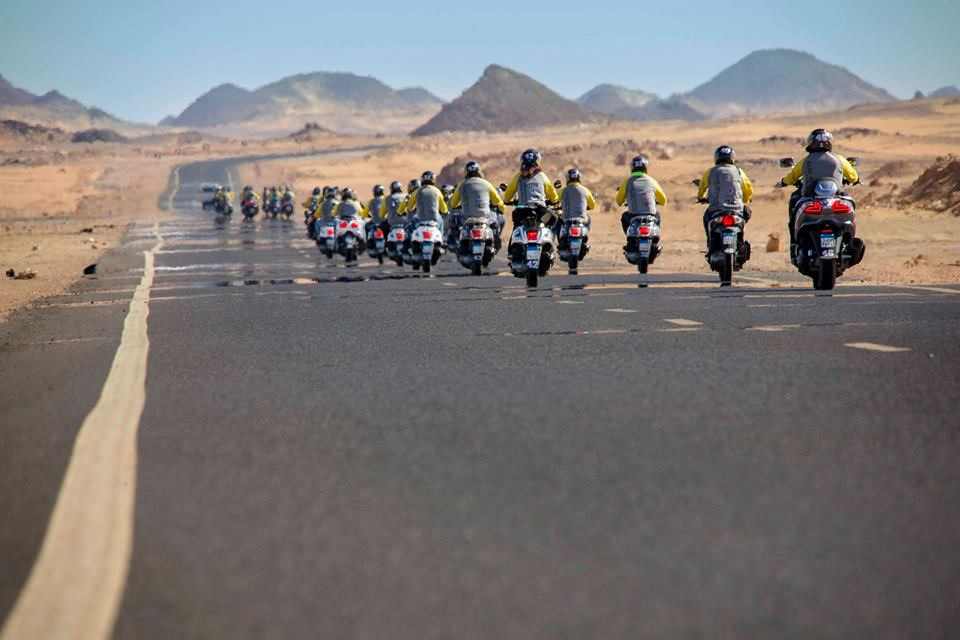 Mounir argues that riding scooters and motorcycles is the best way of overcoming the traffic crisis in Egyptians.  He also expressed pride in the female participation in the event, noting that it is a great way to break the taboo and alter the existing social stereotypes around girls who ride motorcycles.
Meanwhile, El-Masry urges Egyptian youth to launch similar campaigns and events to encourage Egyptian tourism and challenge the picture that the international media has painted of Egypt.
"Exploring the hidden beauty in your country should be considered a national duty," she said. "It is a shame to travel to other countries when you have such treasures on your own land."