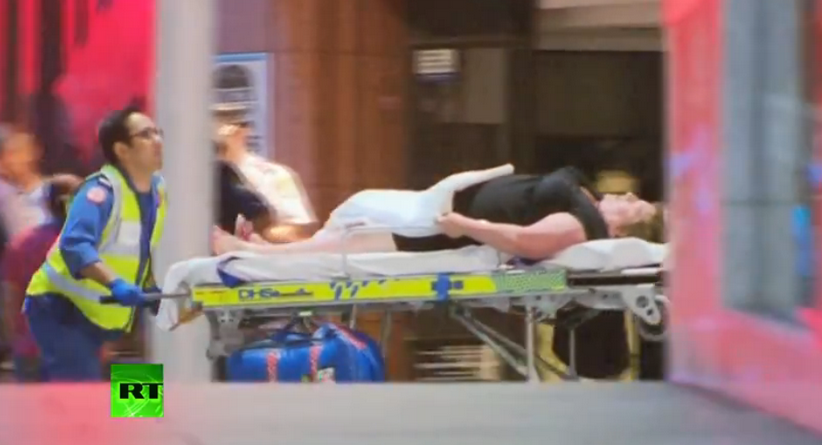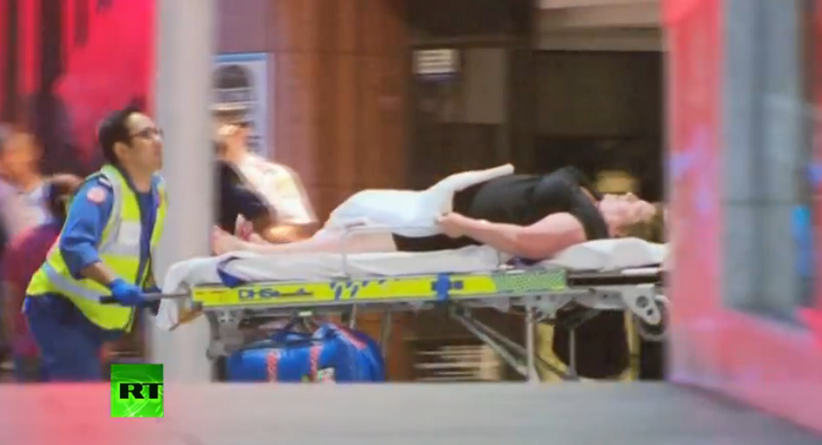 The hostage crisis in Sydney is coming to an end with heavy gunfire and explosions after police moved into the Lindt Chocolat Cafe on Martin Place.
Initial reports indicate multiple injuries during the cafe raid. At least one woman was seen being rushed to an ambulance on a stretcher. Bomb disposal teams were also witnessed entering the cafe.
Sky News and Channel 7 report that at least two people have been killed, including the gunman. However, reports of casualties have not been confirmed.
According to Sky News, one hostage was killed by the gunman before police stormed the cafe.
The gunman has been identified by Australian media as Man Haron Monis, a 49-year-old Iranian who arrived in Australia in 1996 as a refugee.
Monis has been described as a self-proclaimed Sheikh who was charged in 2013 with being an accessory to the murder of his ex-wife, who was found stabbed and set alight in her apartment complex.
Monis had also been charged with 47 incidents of sexual assault. Monis had claimed to be an expert in meditation, black magic and astrology and sexually assaulted women after they saw advertisements in newspapers for 'spiritual healing.'
The hostage situation lasted more than 16 hours after a gunman entered the cafe and forced hostages to hold the Black Standard flag.
According to local media, Monis had demanded an Islamic State flag be delivered to him and an urgent phone call with Australia's Prime Minister.
It is not yet clear why police decided to raid the cafe at the time they did.
---
Subscribe to our newsletter
---