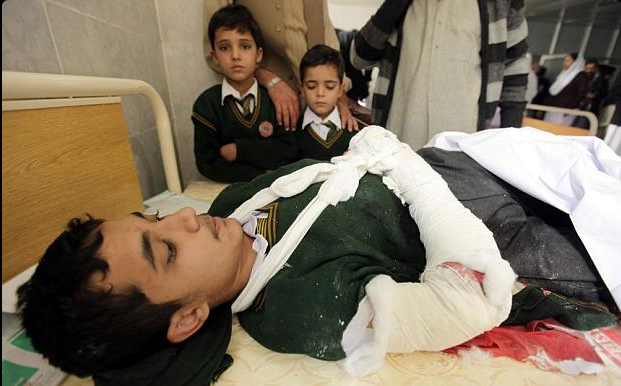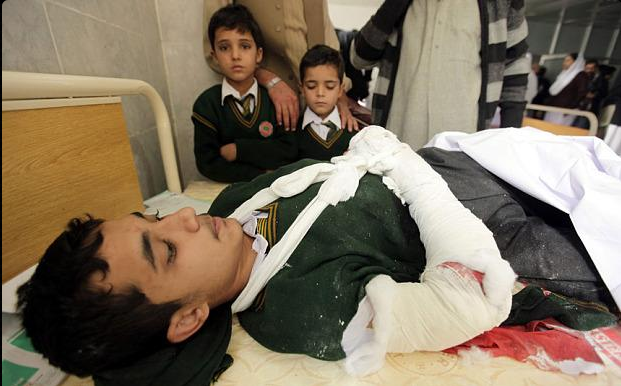 Storming a military-run school in Pakistan's Peshawar, the Taliban have killed at least 141 people, including at least 132 children.
The school siege ended after six militants inside the Army Public School and Degree College were killed by security forces.
A spokesperson for the militant group said that the school was targeted due to its association with the military and in response to the military's campaigns against the Taliban.
According to the BBC, the majority of the 141 fatalities occurred as a result of a suicide blast inside the school located 120 kilometres from the country's capital, Islamabad.
Meanwhile, NBC News reported that the militants committed horrific acts inside the school, including the decapitation of some students and the setting alight of a female teacher in front of her students.
Reports of decapitation were also shared by eye-witnesses on Twitter who said several bodies had arrived in hospital without heads.
Gunfire and loud explosions had been heard shortly after several militants scaled the walls of the school.
Eye-witnesses said many students had gathered for an assembly shortly before the attack on the school commenced.
The attack, which has been condemned by the US President as a heinous attack, is the deadliest in Pakistan's history.
---
Subscribe to our newsletter
---