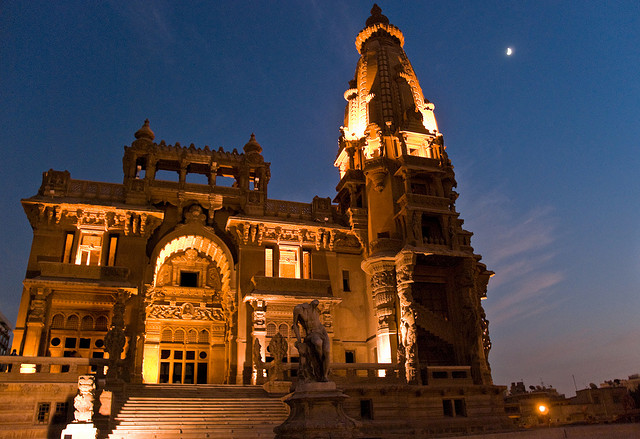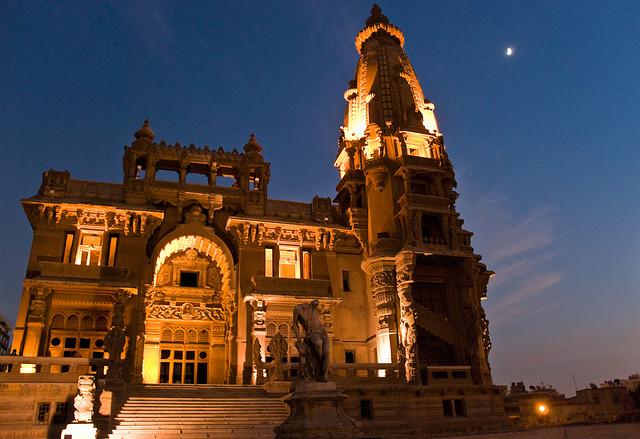 The Baron Empain Palace is one of the most famous remarkable landmarks of Heliopolis, if not all of Egypt.
Recently, a conflict arose over the selling of the palace for EGP 5m, with different media outlets reported that it was sold. However, antiquities expert Monica Hanna told Daily News Egypt that the palace is owned by the government, denying the reports that the palace was sold.
"The palace can never be sold. That's against the law and constitution. According to the cultural regulation law, the building is a public property, which cannot turn into a private one," Hanna noted.
Antiquities official Youssef Khalifa confirmed that the government currently owns the palace and the heirs were compensated.
Hanna added that another property owned by Empain's heirs was sold, located in Al-Thawra Street, which is in the same neighbourhood where the palace resides, and that this is what caused the misunderstanding.
The palace, which was built in the 20th century, and was designed by French architect Alexandre Marcel.
Baron Empain had a major role in designing the upper-class Heliopolis neighbourhood in Cairo, from the time he arrived in Egypt in 1904.
He established his own business, which was called Heliopolis Oasis Company, bought a large space of desert from the colonial forces, and turned it into what is currently known as Heliopolis.
He died in 1929, and was buried under the Basilica Church in Heliopolis, which was linked to the Baron Palace by an underground tunnel.
Edit: Egypt's Minister of Social Solidarity has also confirmed that the Baron Empain Palace has not been sold and cannot be sold.
---
Subscribe to our newsletter
---