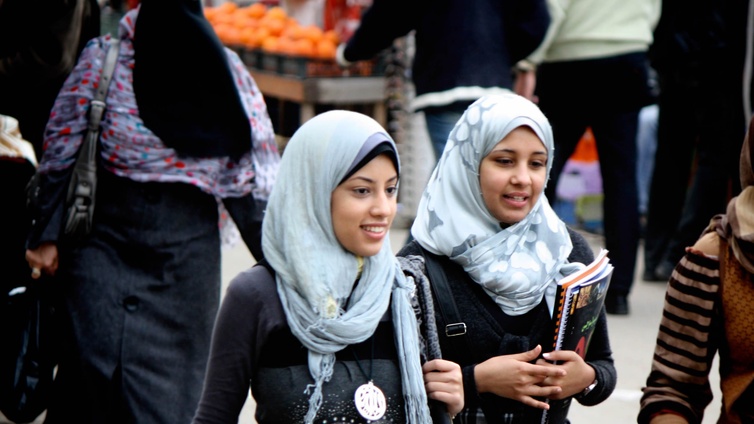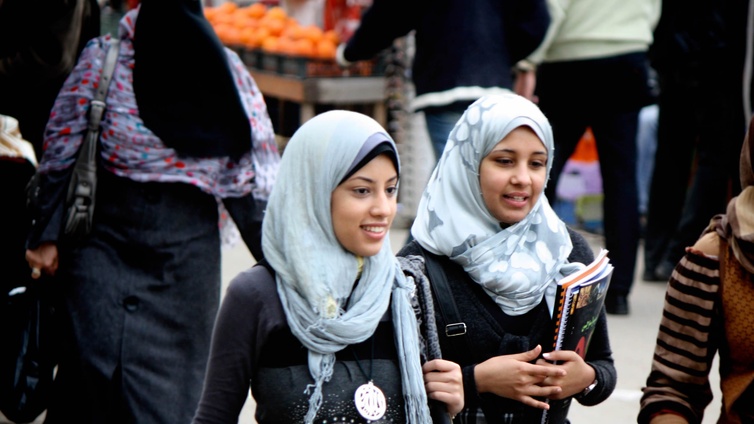 Riverside, a restaurant and bar in Cairo's upscale district of Zamalek, has joined a string of bars, clubs and restaurants in Egypt that have discriminated against customers based on the veil or their social status.
The following is courtesy of Dr. Heba Hamed Arnaout, a well respected professor of microbiology in her 50s, who visited Riverside with her husband and two foreign friends only to be rejected because of her head scarf:
"Last night my husband and I were invited by our dear American friend and his lovely German wife to enjoy together the songs of a famous Jazz singer and his band in Riverside in Zamalek.
The first words said to us by the receptionist was that I was not allowed in because I'm veiled and that they serve drinks and there is live music and dancing. It was very embarrassing in front of my friends to be banned from entering anywhere in my own country because of my chosen attire (the veil).
When I told the female receptionist that it should be MY choice whether I want to go in or not, she turned her back and went inside to call her boss to deal with this critical situation".
The manager was polite and claimed that their policy was carried out all over the world and in similar places. My answer was that I was never before stopped from entering any similar place in Europe (where alcohol is by default) or any night club or restaurant in Egypt where again alcoholic drinks are served.
I've been also allowed to attend weddings where they had an "open bar" serving alcohol beverages. I told him this was religious discrimination and my husband told him that if he insisted on refusing to let us in we would go to the near by police station and make a "محضر" (file a police report) stating that we insist on getting our rights as Egyptian citizens allowed their freedom.
Our friends were extremely embarrassed and tried to convince us to go anywhere else but my husband and I were not ready to even consider this option. I told the manager that it has nothing to do with them if I accepted to be in a place serving alcohol. Finally the manager said we would go in but sit in a place away from all dancing and singing. We wanted to prove a point so we accepted and the evening passed without being absolutely ruined.
However this incident has posed very important questions that need to be tackled wisely and objectively to try to "unveil" the root causes and as my German friend said "What is all this fuss about a piece of cloth?"
So here is what I came up with:
Is the administration of this place and others with similar policies more concerned about my good deeds and my relationship with God than myself?
Are veiled women considered "second class citizens" denied some of their rights?
Is this banning or segregation exercised with other religious groups under any excuse?
If I had been wearing a head cover for any reason other than Islamic recommendation (of course I would have to explain myself), would I have been stopped from entering?
In regards to the administration of places sharing similar policies as Riverside, are they worried that "veiled women" would go to these places just to preach other clients or pick fights to spoil the joyful atmosphere?
Are all establishments allowed to have their own policy even if they do not abide by constitutional law and regulations?
I can now understand feelings that I assume are felt by the less privileged: dark skinned Americans, Palestinians in Israel and others. I am writing this post not as a complaint against a certain establishment but
to try to stop discrimination against any Egyptian.
Please if any of you have encountered a similar experience please let us share this information. We are one people and we want to stay like this without division into sectors or groups under any excuse. We are one and I'm sure that such petty actions (which should not be accepted) cannot change this."
If you have faced similar situations across Egypt, leave a comment below or on facebook.com/EgyptianStreets
---
Subscribe to our newsletter
---