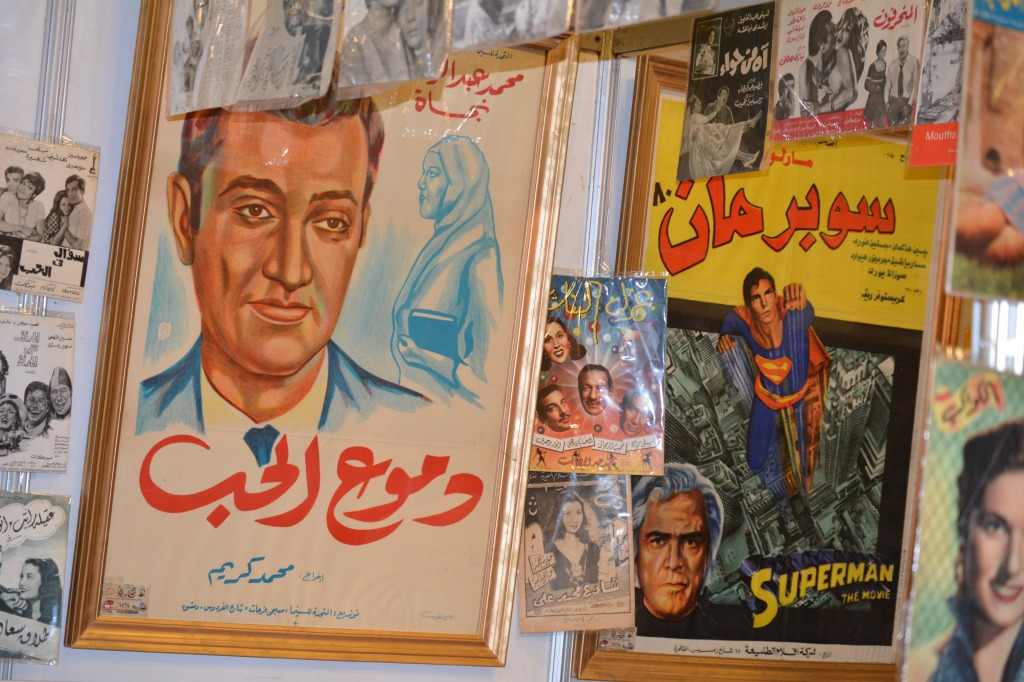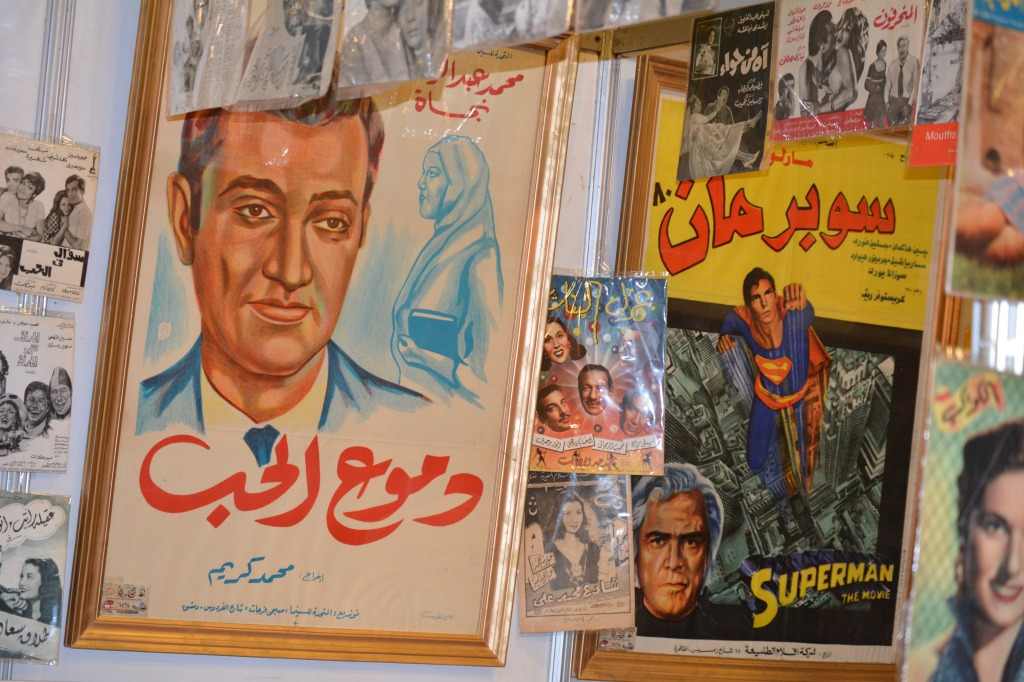 Written and photographed by Ahmed Kafafi, Community Times
Documenting cinema history worldwide is not an easy job, as it involves the collection of material that ranges from brochures, posters, magazine articles, to photographs and footages depicting stars and filmmakers.
This is a lifetime occupation.  And those who have always featured in this respect are none other than El Kotobghiya, an Azbakia-Used-Book-Market based family that have, over the last 70 years, accumulated hoards of press material, including newspapers, magazines, books, posters, ads and other stuff that helped document Egypt's social, economic and political histories.
A considerable part of this heritage relates to cinema that started as a worthwhile industry in Egypt as early as the 1930s.  Having wisened up to the value of El Kobobghiya's cinema-related wealth, the cultural authorities have taken the initiative to shed light on their effort in the different cinematic events organized countrywide.  This is why their corner in the (Film Publications Exhibition), organized on the sidelines of the Cairo International Film Festival, hogged the limelight.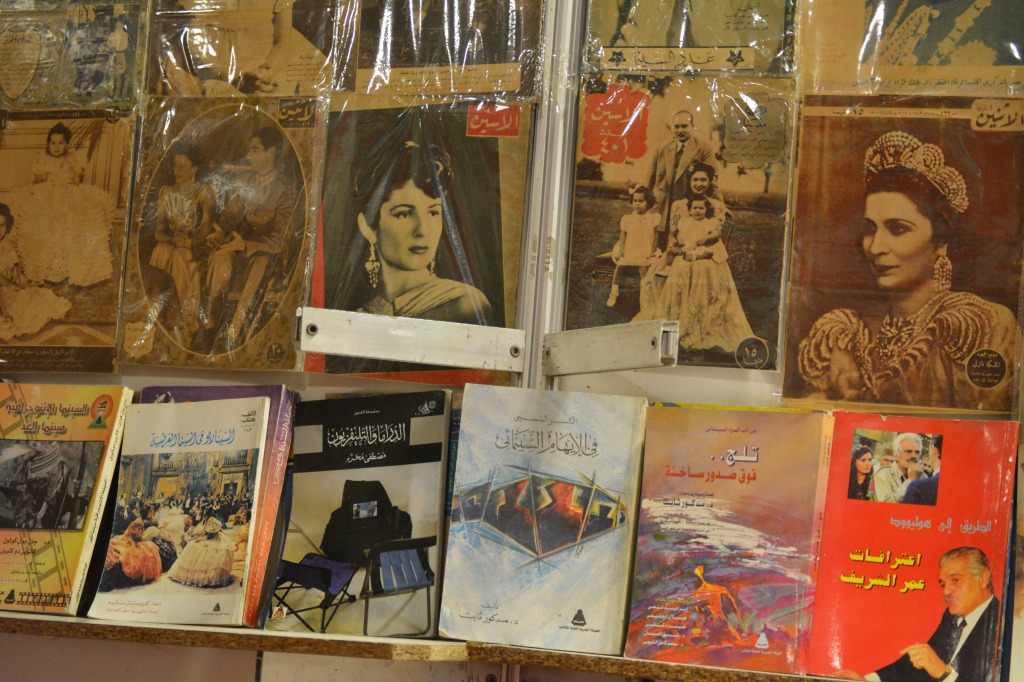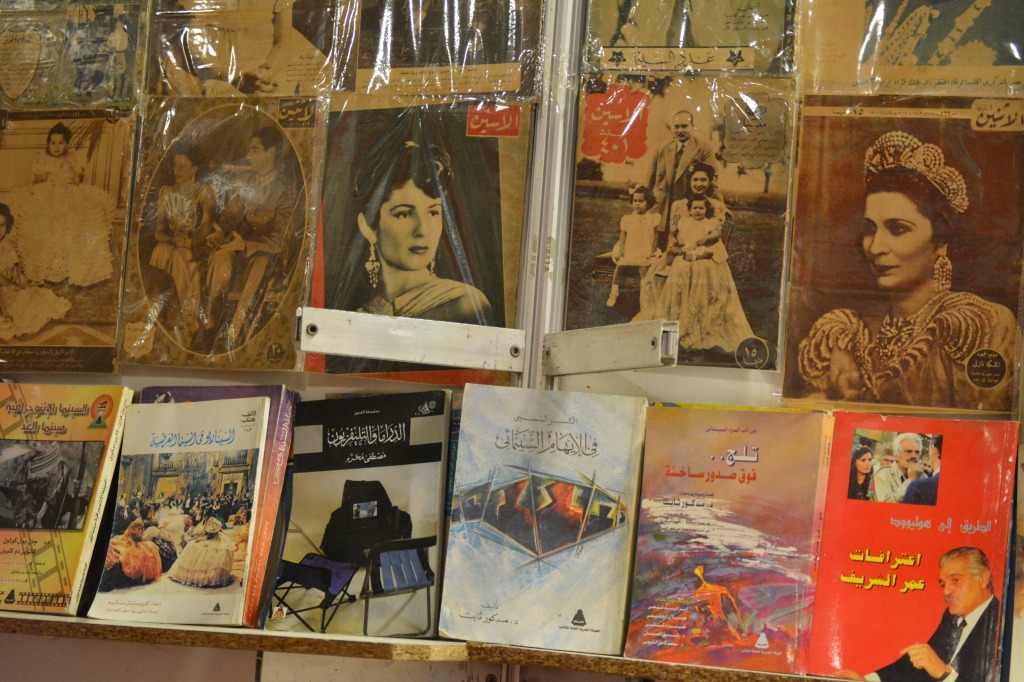 The exhibition was featured within the premises of Cairo Opera House.  It included a book fair promoting cinema books and a corner selling old movies, as well as a large section exhibiting and selling documents piled over the decades by El Kotobghiya.  Dailies and weeklies highlighting all cinema classics, black and white photos of movie stars, promotional material on films including posters, tickets and brochures, in addition to ads brining stars like Faten Hamama, Hend Rostom and Rakhia Ibrahim as they promoted soap and cream brands, were all exhibited during the film festival.
If you happen to see an old newspaper or a magazine in a film unfolding against the background of Egypt's modern history, the source is definitely El Kotobghiya.
"We were given an award in 2002 for our contributions to the documentaries produced to mark the 50th anniversary of the Police Day," Mohamed Sadek El Kotobi tells Community Times.
"It's worth noting that our services were also used by the producers of films like Nasser 56, The Days of Sadat, Cinema's Female Lovers, and other historical movies," he adds.  Sadek belongs to the second generation of a family that has dedicated its life to the collection of paper material.  Also, many those who have written books on the history of cinema or the lives of old movie stars have turned to their archives.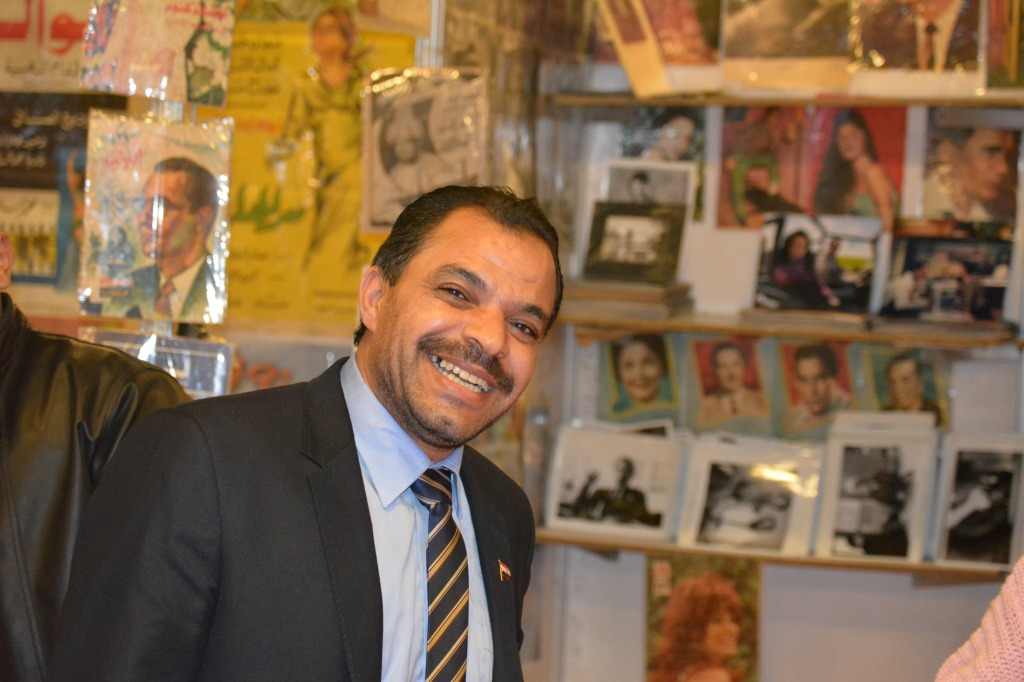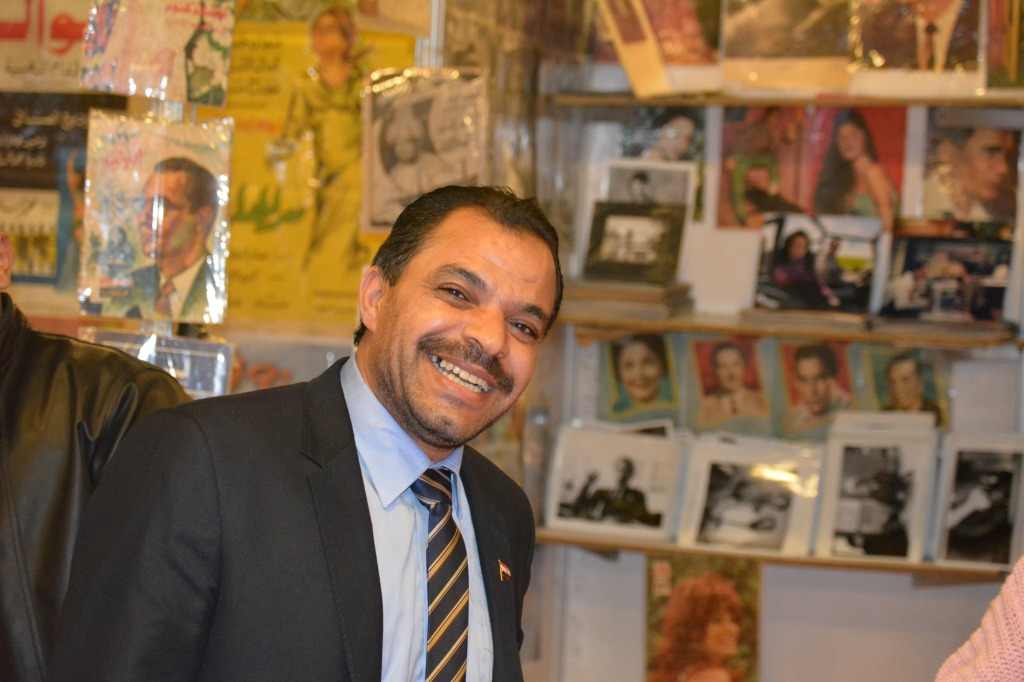 Only two or three outlets at the Azbakiya Used Book Market deal in old newspapers and magazines, some of which date back to the 1920s and 1930s.  The reason that they are outnumbered by book vendors is that not many have the urge to persevere through the hectic process of gaining the material, sorting it out and preserving it.  The document is more fragile than the book and archiving it requires accuracy as well as care.  Also, there is less demand for it compared to the book, so many are reluctant to venture into a task that pays only on a long-term basis.
Known in the market circles as 'el warakin' (paper dealers), El Kotobghiya answer to all interested groups' needs of old documents, movie posters, ads and original copies of some black and white movies.  They take pride in preserving issues highlighting the coronation of late King Farouk I and the parliamentary sessions attended by him, the funeral procession of his father King Fouad I and the outbreak of the 23 July Revolution as well as the large funerals of both president Gamal Abdel Nasser and diva Om Kolthoum.
Though many press organizations have versions of these clippings, the originals can only be found here.  "If you ask them for an issue of a magazine or a daily, they will give you the photocopied stuff.  Ours is genuine and that makes a big difference," he stresses.
Sadek employs a small staff whose ability to find any publication, however far it dates back, is amazing.  When you go there and ask to find something, the result is a list of documents you may not find anywhere else.  If you are searching for one particular document, it is enough to provide the name and date of the publication, give them a few days and they will get back to you.  Their shops at El Azbakiya, as well as their stores located nearby, are crammed with all kinds of items, be it books or publications.  But how do they carry out the search?
"It's our job," says El Kotobi smilingly.  "Yes, the stores might appear chaotic, but there is some kind of classification an outsider usually fails to see."
Their clients are either big organizations such as film production companies, cultural centers and TV channels, or individuals like journalists, writers, document collectors, researchers or archivists.  In spite of the challenges, they are adamant in keeping up the business that is sourced around families who are keen to get rid of the paper wealth of their deceased, newspaper vendors, bookshops or libraries that are running out of space for their stuff.
The Kotobghiya are looking forward to the day when they will have official archives.  The cost and effort are prohibitive, but it is worthwhile investing in a field that has so far remained with no investors or competitors.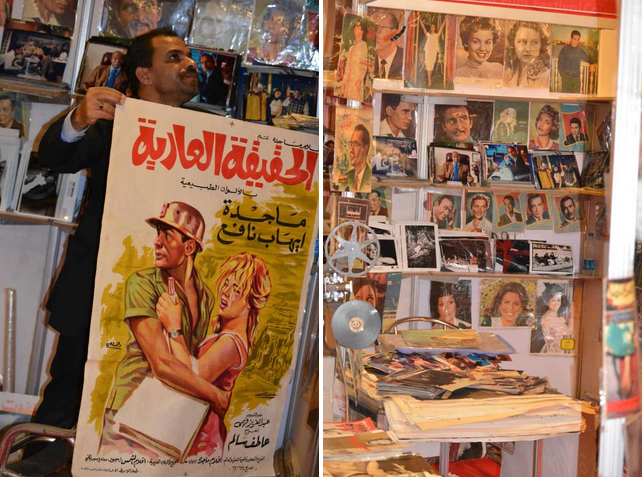 ---
Subscribe to our newsletter
---