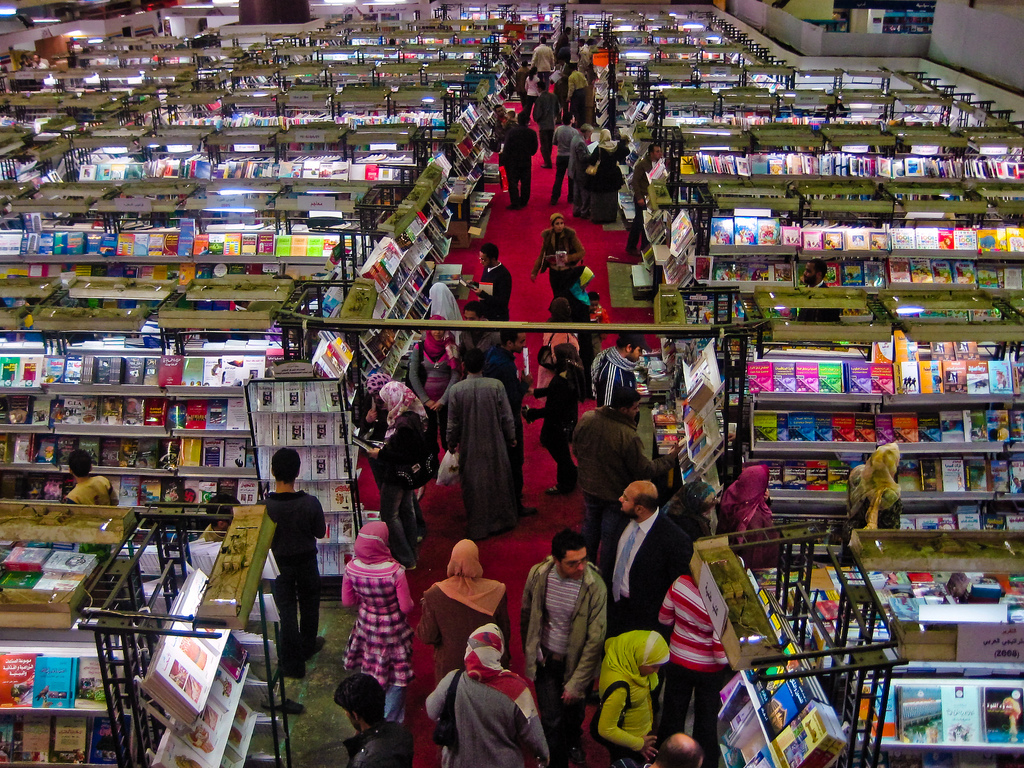 By Leena ElDeeb, Daily News Egypt
Readers all over Egypt and various parts of the world are looking forward to the annual Cairo International Book Fair taking place in the International Fairgrounds starting from 28 January to 12 February.
The organisers of the 46th book fair, the General Egyptian Book Organization (GEBO), announced that they're showcasing 70,000 books, and 740 publications from 29 different countries.
There is going to be a little difference in the scheme of this year's book fair; a three-day professional programme is taking place from 29 to 31 January. This programme aims to bring together writers and publishers from around the globe.
This year's guest of honour is the Kingdom of Saudi Arabia, whereas the character of this year's book fair is Muhammed Abduh (1849 – 1905); the famous Islamic scholar who is renowned for having said: "I went to the West and saw Islam, but no Muslims; I got back to the East and saw Muslims, but no Islam."
The annual book fair has been taking place since 1969, in the Fair Zone located in Nasr City, which has the biggest fairgrounds in Cairo. Traditionally, the Cairo International Book Fair is organised during the winter break.
---
Subscribe to our newsletter
---