#MASRZAMAN  is a trending hashtag on Twitter that has amassed hundreds, if not thousands, of contributions from tweeps in the form of photographs and news snippets spanning the last hundred years and more of Egyptian history. This mostly black and white tapestry of images chronicling the changes that happened to Egypt in that period proved to be more colourful than most documentations.
The hashtag is riddled with rare photographs of Egyptian celebrities across the ages.
Not to mention the recent passing of Egyptian icon Faten Hamama having set #MASRZAMAN ablaze with pictures of her, spanning her quite extensive career and life.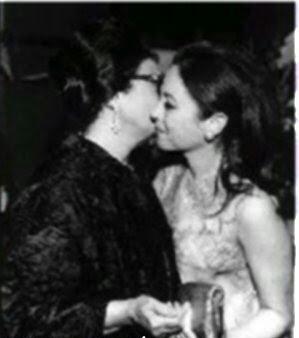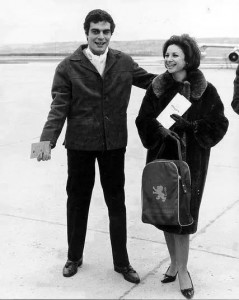 #MASRZAMAN will tickle old memories in the minds of elders, bringing them back to a time when Egypt was as elegant as any European country. It also opens the eyes of many youngsters today in Egypt to the glory that was (and remains to be) Om El Donya.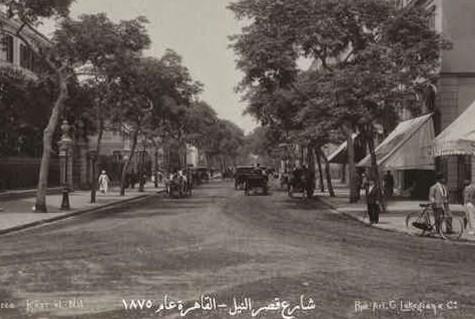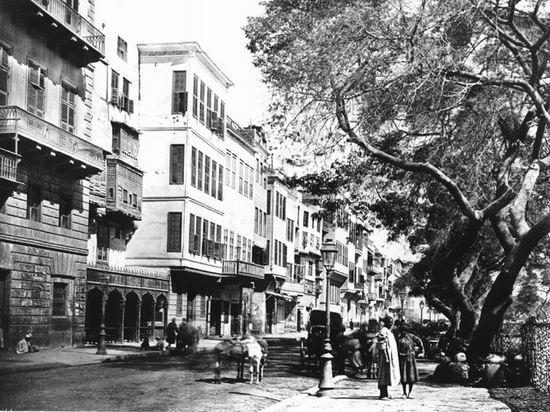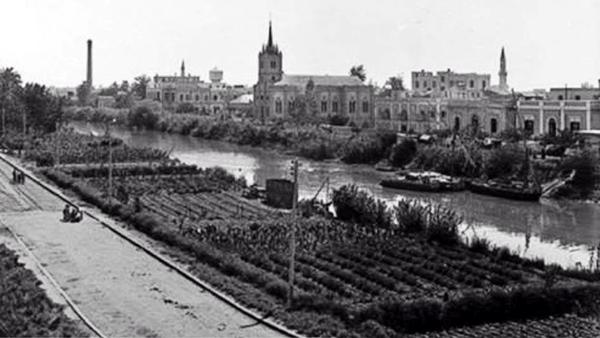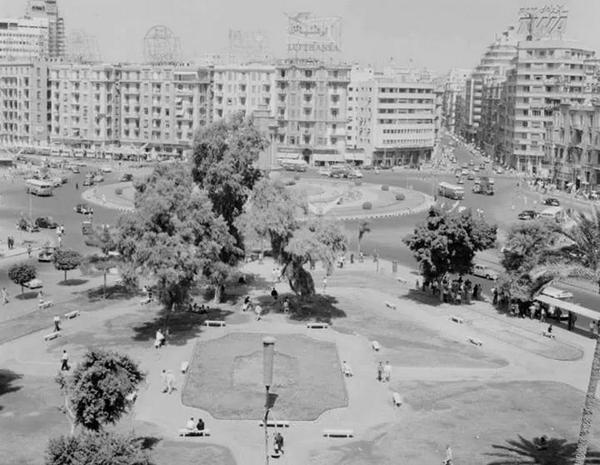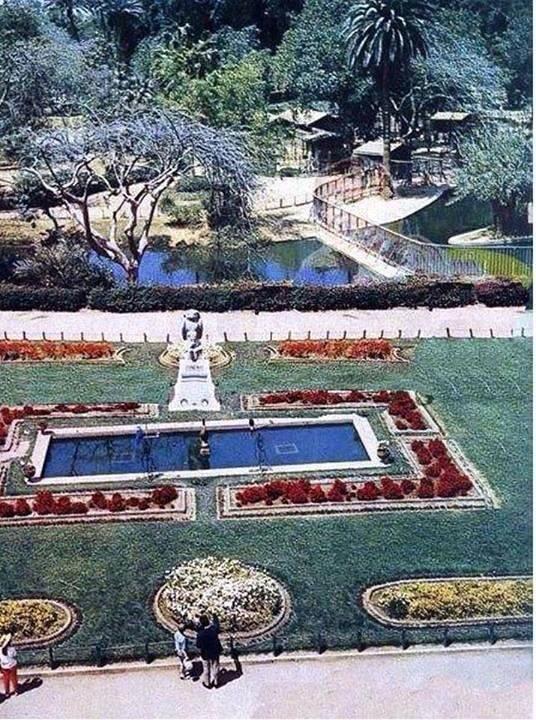 #MASRZAMAN portrays Egyptian houses of worships in the early days of the 20th century through never-before-seen snapshots: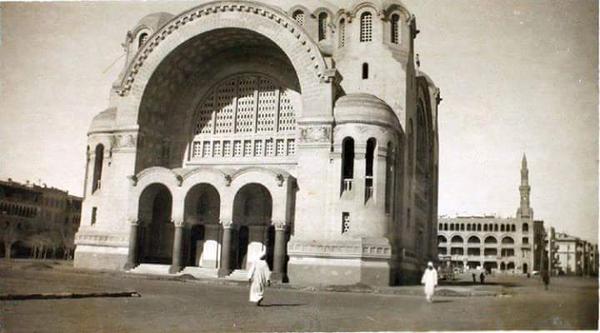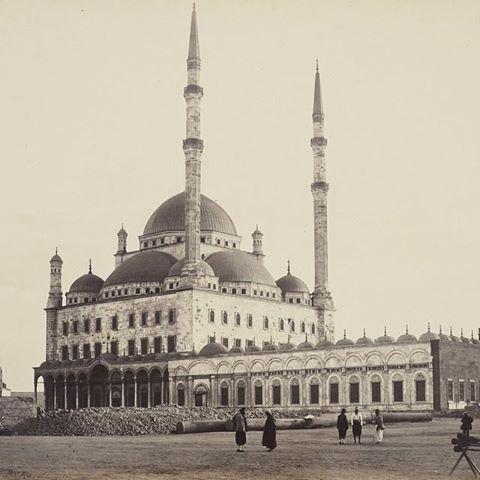 What's more, the hashtag contains photographs of early discoveries of Ancient Egypt's greatest relics and artefacts.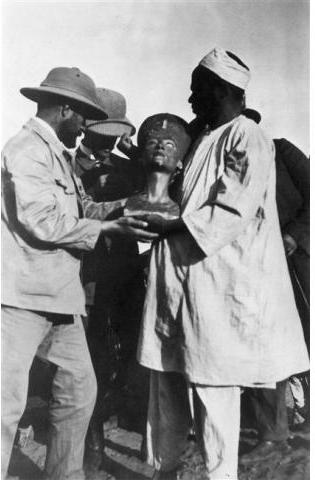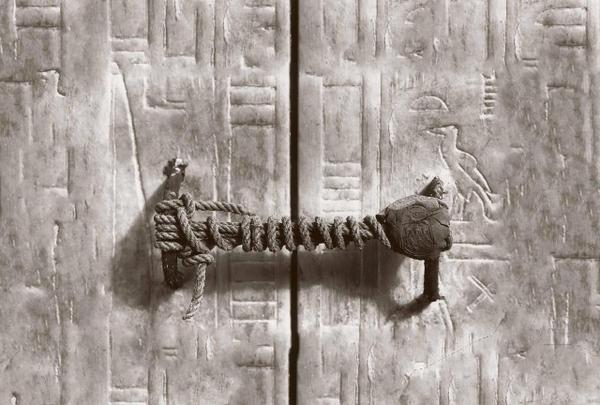 These days, a hashtag would not be Egyptian without a little drizzle of politics: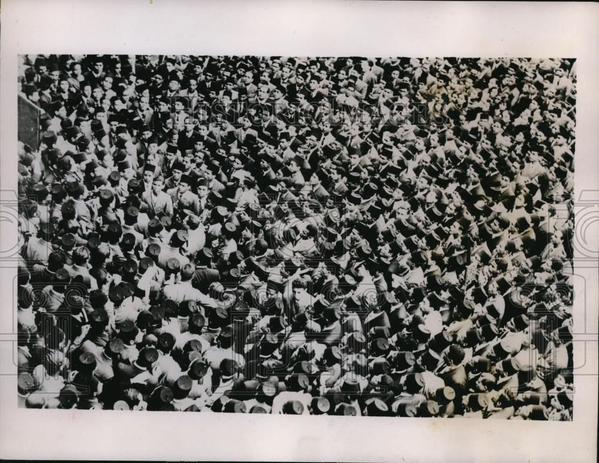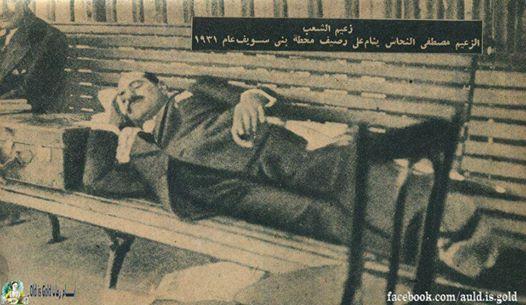 #MASRZAMAN boasts with footages of Egypt's most prominent intelligentsia in rarely-seen photographs.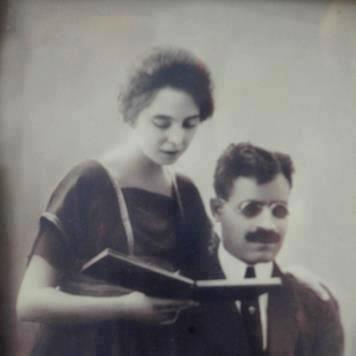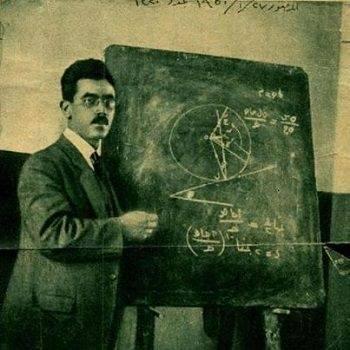 Speaking of science, did you know that the world's first solar thermal power station was in the heart of Maadi, Cairo? (1912-1913). Shared on the hashtag, these headlines discuss the project by the solar energy pioneer Frank Shuman, and of course without forgetting it having took place in our very own Om El Donya.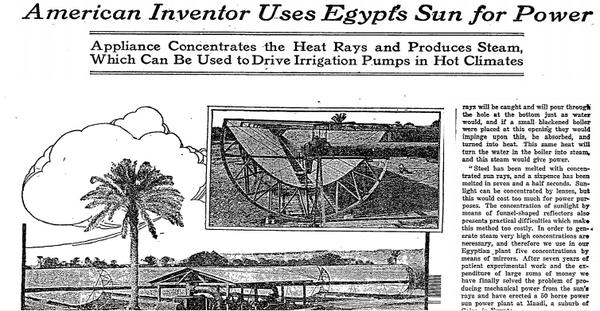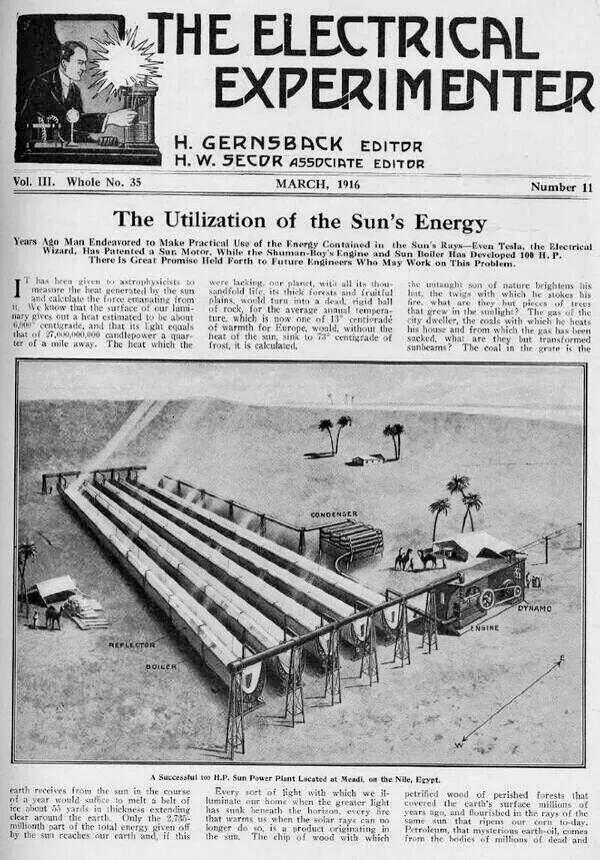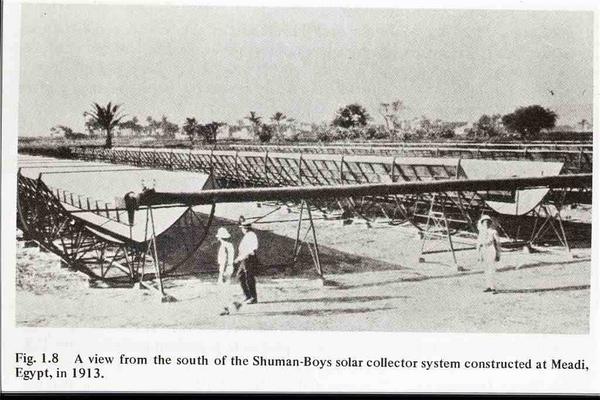 #MASRZAMAN not only highlights Egypt's past advancement in solar energy, but also, its surprising equality and support for women's rights exhibited below: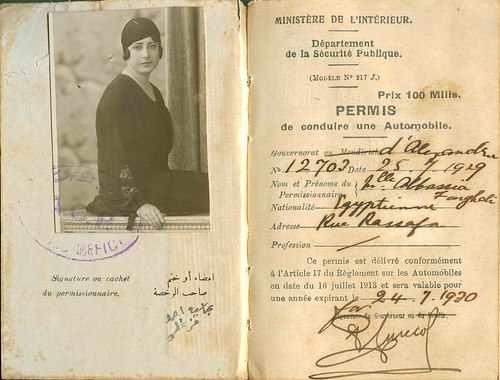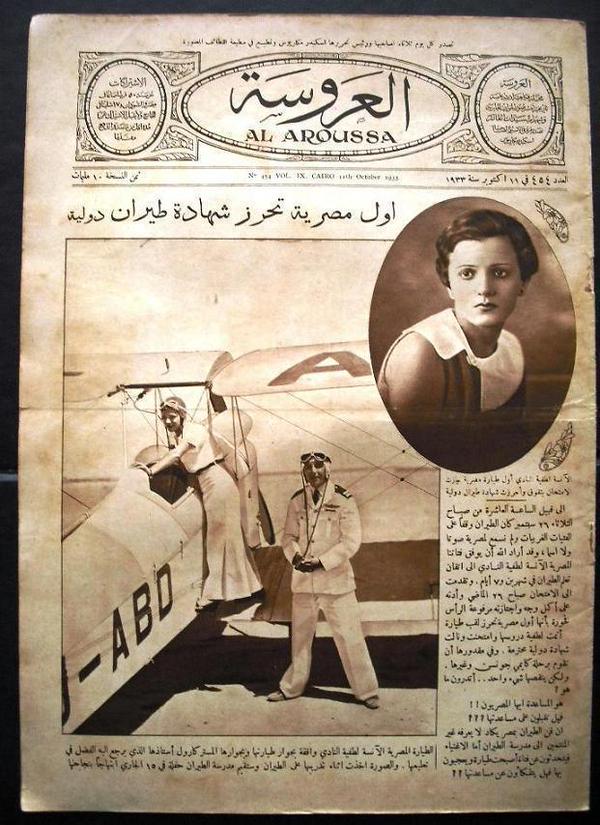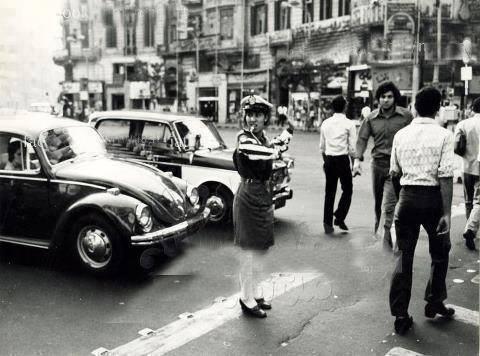 The hashtag is additionally peppered with advertisements from the early 20th century. Some of which flaunt the usual Egyptian humorous quirks, while some can be quite inappropriate in the modern day!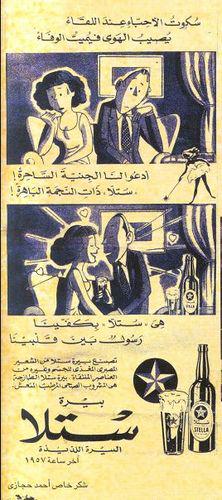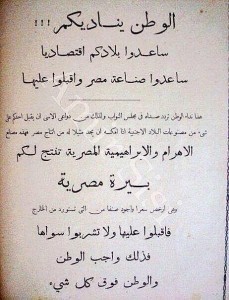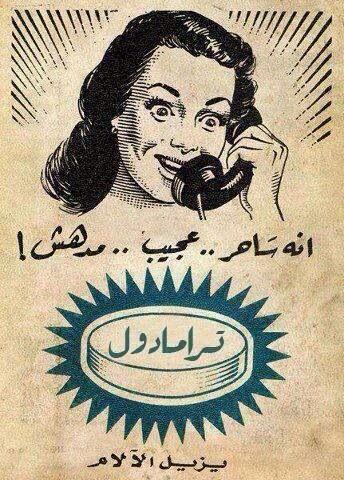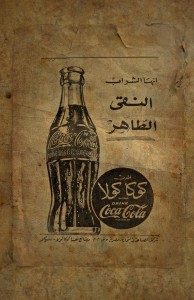 While a smile may adorn your face as you look upon the above footage, be it a smile of amusement, pleasant surprise or bemusement, the hashtag also documents some of the sadder aspects of Egyptian recent history.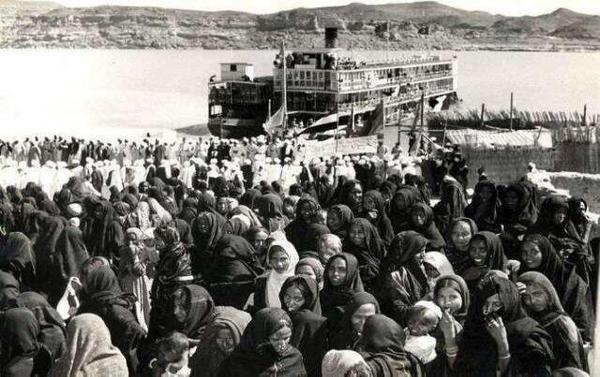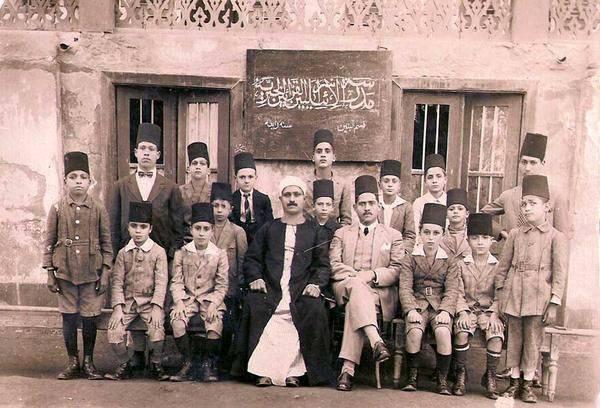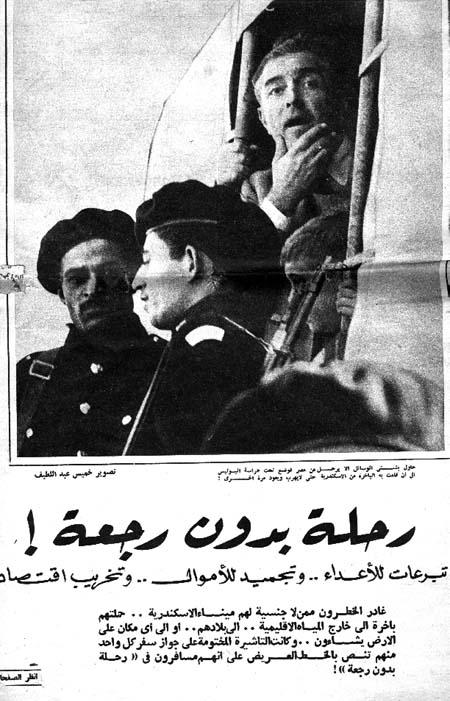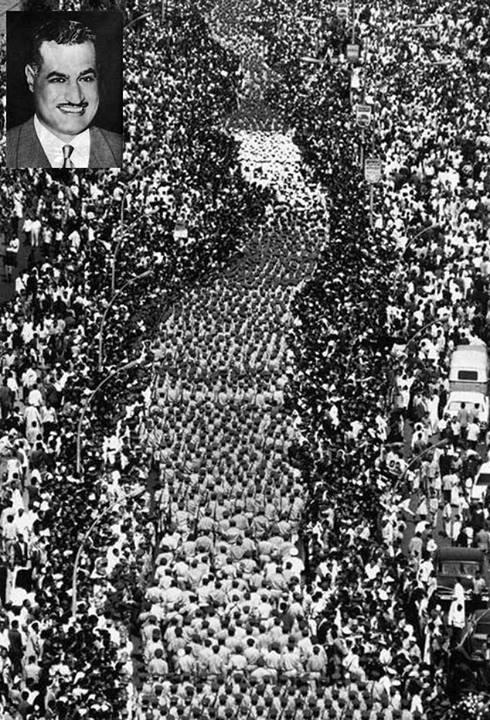 These are all only mere example of the gems that reside within this hashtag unto which new pictures are added daily. This treasure-trove of nostalgia and enlightening imagery serves to remind us of the greatness that was Egypt and its people, a greatness that should not be left forgotten within the pages of history books, or a Twitter hashtag. A greatness that should not only be remembered, but also, revived.